As I see it, if you love the blues, you love music that makes you FEEL. Feel bad, feel good, feel pain, freedom, hate, and love, often all at the same time. When you add in superb, maybe even otherworldly, musicianship into that mix you get a potent cocktail of blues that can transcend tradition and achieve a higher consciousness. It can also just straight up melt your face.
And for those reasons, dear friends, I offer up this first ever installment of "Bands You'll Like" to connect the greatest live band in the history of history, Phish, to you blues heads. Because much as the blues has been the bedrock of American music for nearly 200 years and infused every element of today's music world, it too has been the bedrock of the "jam" scene for many bands (think Ron "Pigpen" McKernon fronting a little Bay Area band called The Warlocks, featuring banjo player turned axe-man Jerome J. Garcia).
While Phish may not be everyone's cup of meat, they are unquestionably four of the most talented musicians on the planet. When they lock in, the axis on which the world turns pulsates to their beat and the vibration of life can most assuredly be felt. Nowhere does this band lock in more than when they are ripping away on some 12 bar badness.
I offer up Phish's blues catalogue as an on-ramp to a band whose output is unmatched (35 years and counting), evolution continues even to this day, and who can make you cry, fly, and melt your face all in the same show. So without further ado…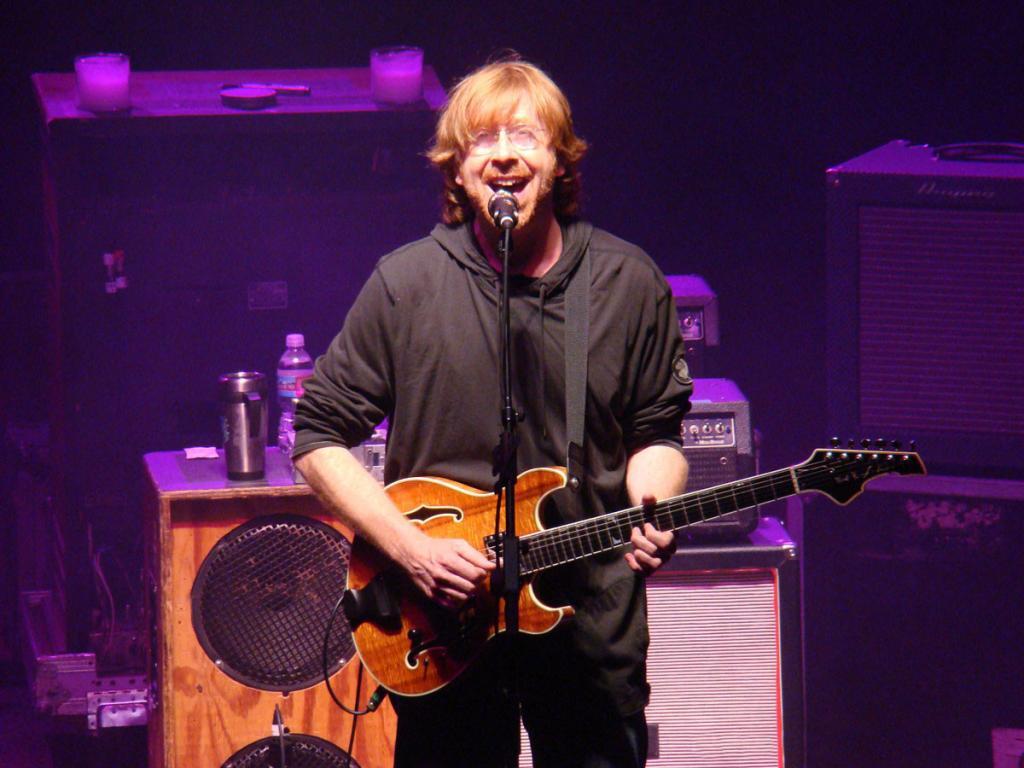 "My Soul" – A relative newcomer to the Phish blues repertoire, this song first popped up in London on 2/13/97 (one day I will tell you all about 1997 and Phish. But, I digress..). It's since appeared some 77 times and is always a crowd favorite. Each version features solos from Page McConnell (keys) and Trey Anastasio (guitar) that mimic each other and individually will get your head and ass shaking.
Standout Version – 4/3/1998 – Nassau Coliseum, Uniondale, NY
"Crossroads" – Robert Johnson wrote it, Eric Clapton made it famous, and Phish does it a lot of respect IF they play it, because it is most certainly a rarity. Played only 9 times in their career (and not since 1998), Trey tears this one apart as well as anyone ever has. He's at his peak of machine gunning the audience down, and this song gives him the vehicle to, as Metallica said, "kill 'em all!"
Standout Version – 12/3/1997 – The Spectrum, Philadelphia, PA
"Jesus Just Left Chicago" – A power trio of Texas long beards once formed a band called ZZ Top. That threesome continues to kick ass and take names – including that of Jesus, who Just Left Chicago. Bringing their Texas flair to some good old Chicago Blues, Phish has played this song 73 times, mostly between 1987 and 1999 (only random appearances of the good lord lately). However, when Phish plays it, it's slow, it burns, it builds, it's dirty, soulful, and that "muddy water turns to wine." Keyboard player Page McConnell (funky enough to play keys in The Meters) absolutely shines on this song as it gives him a chance to bring his blue eyed blues to the huddled masses.
Standout Version – 12/7/1997 – Ervin J. Nutter Center, Wright State University, Dayton, OH (A classic all time show, and YES I WAS THERE!)
"Alumni Blues" – An ORIGINAL original, this song is one of the first written by Trey and dates back to 1985. It's a fun romp and features Trey at his silly, self-effacing best ("It's alright…..cause I got a degree!"). The song has been played 125 times since it was first busted out, which features a boogie-infused blues break that makes you dance and smile. Because, you know, I got a degree.
Standout Version – 7/24/1999 – Alpine Valley Music Theatre, East Troy, WI (because I WAS THERE, MAN…I was there.)
"Whipping Post" – If there is a runner up to "Crossroads" in terms of blues songs that classic rock artists have made a part of rock's canon, it's "Whipping Post." The Allman's absolutely destroy this song, with it's tension-and-release that just makes you scream "SOMETIMES I FEEL!" Phish does tension and release better than anyone, ever, so this one is a natural blend of heady Vermont goodness and deep south badness. Together, it's fucking dynamite. Played only 42 times and not since 1999, Phish tears this thing apart.
Standout Version – 8/5/1988 – The Roma, Telluride, CO (Clocking in at 20 minutes, this song is played precisely 3 days before the first ever night game at Wrigley Field – GO CUBS!)
"Funky Bitch" – The great Son Seals tells this tale of a woman who broke his heart, emptied his wallet, and threw him out. Phish tells the same tale, but tells it with a smile on their collective face. Because this bitch is FUNKY! And because it's funky, it's a standard in the Phish setlist, coming it a whopping 198 appearances. It's a great song, played by a great band, and in fact Phish played it at the same venue in consecutive years, just 'cause.
Standout Version – 11/27/1998 – DCU Center, Worcester, MA
One offs and bust-outs: "Viola Lee Blues", "Hoochie Coochie Man" with Sugar Blue (OH YEAH, I WAS THERE!), "Little Red Rooster" with Sydney Ellis, "Messin' With the Kid" with Sugar Blue.
Phish isn't a band that just plays the blues in blues songs; that would be too easy. Like most other forms of music, Phish has infused the blues (and rock, prog rock, punk, classic rock, barbershop, and more) into their DNA and let it bleed into their own music. Songs that feature strong blues themes but offer so much more would be:
"Possum"
"Julius"
"The Moma Dance"
"Stealing Time From The Faulty Plan"
"Izabella" (the Hendrix cover)
"Dogs Stole Things"
"Back On The Train"
There are probably dozens of songs and hundreds of versions of songs that could, and should be mentioned in this article, but the beauty of Phish is that a 35-year catalogue and active tour schedule means that there is always more to uncover, discover, and share. The Grateful Dead created the Jam scene and the blues have been a part of it since it's inception. So as Jon Fishman recently said, "Jazz is the Teacher, Funk is the Preacher, and one without the other, you got nothing but the blues."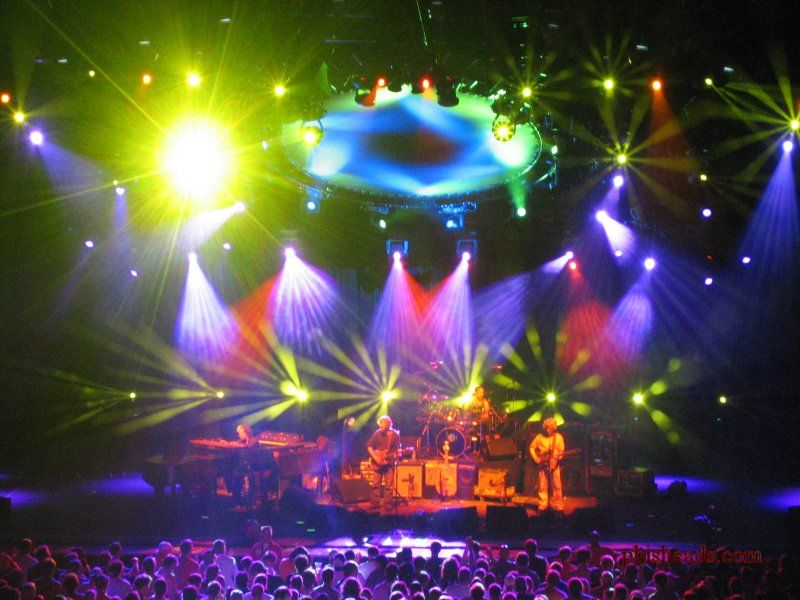 *Feature image Dan Shinneman