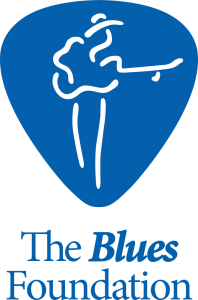 Memphis, TN – The Blues Foundation is currently seeking qualified candidates interested in serving on The Blues Foundation Board of Directors. The nomination process is now open and concludes on July 3rd, 2018. All newly elected board members will be expected to serve a three year term, beginning on October 1st, 2018.
Like any charitable arts organization, The Blues Foundation asks board members for some combination of time, talent, and financial support commensurate with their personal resources. Board members are expected to make a financial commitment to one of our programs, to identify their interests and preferences for advancing the Foundation's goals, and to abide by the Code of Conduct, which outlines ethical commitments board members make to the Foundation and to each other.
Upon election to the board, each board member will also be expected to sign a Board Contract outlining specific expectations and commitments to The Blues Foundation and its Board of Directors, including a confidentiality agreement.
The Blues Foundation board meets 4 times each year. The January and May meetings are in Memphis and coincide with the International Blues Challenge and the Blues Music Awards. Our other two meetings rotate among major cities outside of Memphis. All board members are expected to attend major Blues Foundation events as well as board meetings in person, and The Blues Foundation does not allow for proxy voting at board meetings or for call-in participation from off-site.
Travel and related expenses are the responsibility of the board member. We understand and appreciate that this travel represents a significant financial commitment, but it is a prerequisite for joining The Blues Foundation Board.
To be considered by our Board Governance Committee, a candidate must be a current Blues Foundation member, fill out and return the application form, and secure nominations from 3 existing Blues Foundation members. A member may nominate himself/herself, but he/she still needs the support of 2 other Blues Foundation members. Each person submitting a nomination form must also submit a paragraph setting forth (1) their experience with this person and (2) why they believe the person would make an outstanding Board member. In addition to the application form, all nominees are also required to submit a .jpeg photo head shot.
All materials should be emailed to Barbara Newman at barbara@blues.org no later than July 3rd, 2018.
If you have any questions, please contact the Board Governance Chair, Paul Benjamin, at bluesman@midcoast.com.