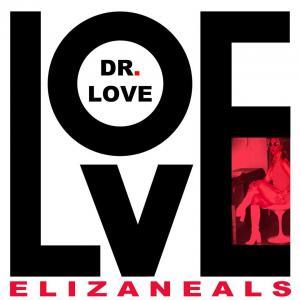 It's been nearly a year and a half since Eliza Neals dropped 10,000 Feet Below. Since then she's been enjoying the fruits of her labors by working her ass off, touring the world over. Now the Motown Mojo Queen brings us a fresh new single on the E-H Records label; "Love Dr. Love."
A pilgrimage to New Orleans, and a visit to the resting place of Marie Laveau inspired Neals to write a contemporary blues party song. But it bends more genres than can be counted on one hand. "Love Dr. Love" contains shades of modern R&B, slathered in classic Southern soul, mixed with her patented Motor City growl, and sprinkled with funk, and Dixieland jazz. It blatantly defies classification.
Neals shares songwriting credit on this one with Grammy® winner Barrett Strong, Jr. ("Heard it Through the Grapevine," "Papa Was a Rolling Stone"), and Brian Lord (Mitch Ryder, The Motor City Horns). Neals and Strong co-produced the track along with Mike Puwal (ICP, Kenny Wayne Shepherd).
Eliza handles the vocals with a seductive, inviting snarl. Lord provides guitar and backing vocals, with Puwal adding tremolo guitar. The rest of the musical lineup is every bit as impressive. Academy Award® winning musician Luis Resto (Eminem, Jay-Z) brings some modern jazz on a clavichord, piano, and synth horns. Kamaal Malak (Arrested Development, Peter Gabriel) drops the funkiest of bass lines. Tim Grogan (Aaron Tippin, Ty Herndon) keeps the clock on drums, and the sexy Dixieland trumpet comes from Nick Haynes (MercyMe, Tim Akers & the Smoking Section).
"Do you ever feel like part of you is dead?" Neals shared with us. "After a visit to NOLA, I wanted to write a song that feeds the soul, a tune that will make even a chicken dance. I wrote it with a piano groove with help from the godfather of Detroit, songwriter Barrett Strong. Then I enlisted one of the coolest keyboard cats on the planet, Luis Resto on a clavichord. It's a departure from my blues-rock sound, but I was never a one trick pony."
We're excited to share Eliza Neals' "Love Dr. Love" but we do have a suggestion. Either slap on your headphones or crank up those big 'ol speakers and break off the knob. You're not going to want to miss a note.
You can get "Love Dr. Love" right now for your holiday weekend party via Spotify, Apple Music/iTunes, and Amazon.
*Feature image John Bull