Boz Scaggs. The name may be a byword for jazz fusion. Or "blue-eyed soul." Or blues. Or R&B. But to the trained ear, it is all of these forces that converge in such a way to make Boz Scaggs: a man imbued with all the subtle nuances that mean everything to his loyal listeners. He and his guitar started in the folk-blues tradition, and we seem to see Boz circling back to the substratum of his craft as he draws inspiration from his earliest radio heroes. That is to say, Boz is a regular '50s kid who, like all the other kids of his day, had a love affair with his radio — a purist who has been enjoying truly finding his voice and creative footing in more recent years.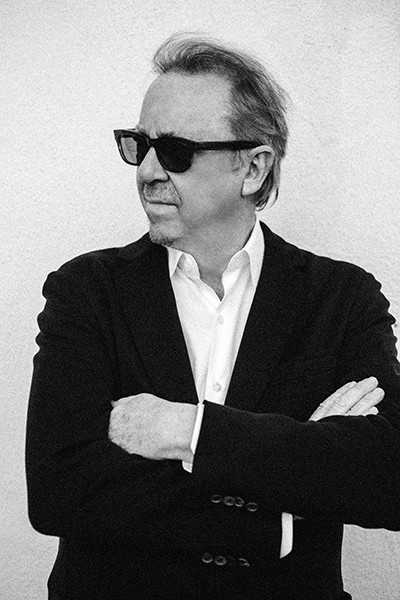 Out of the Blues, released July 27th on Concord Records, marks the third installment in a trilogy of albums in which Boz celebrates roots music — writing some songs here and there while also rendering sincere versions of Jimmy Reed, Curtis Mayfield, and Neil Young over the course of these albums. He supplies the rhythm guitar, bass, and vocoder on the self-produced Out of the Blues, aside from lead vocals. He's also got some big session names and friends accompanying him. Boz was kind enough to share those details and a little of his time with me.
Did you first learn guitar in the style of blues?
Probably a combination of blues and folk music. That was going around at the time. It was sort of a cross-pollination of people like Josh White and Sonny Terry and Brownie McGhee kind of thing. So, it was bluesy but it was also sort of folk from the Delta region. Something like that.
Would you talk about Duane Allman a little bit?
I'd be happy to, yes!
Do you keep his spirit alive at shows? Is "Loan me a Dime" still one of your most requested songs live?
It is one of my most requested songs, and I certainly hope that the spirit of Duane is with me. I greatly admired his work as a musician and personally.
And he was a workhorse.
Yes, he was. It's amazing how much he accomplished in his short life.
Is your newest album, Out of the Blues, a revisit to your roots?
It is in some ways, yes. I grew up listening to the radio like a lot of people did. I heard a lot of different things, different styles, and a lot of things that really turned me on to music in the beginning. I didn't really know that I was really not much different from anybody else. But somehow I stuck with music, and it's fascinated me all my life. It's stayed with me and I'm still at it. I'm really sort of circling back with this album, and actually the couple albums I made before this one.
I was going to ask you in what way this culminates your two prior albums.
Well, they all start with the same general principle, which was I'm not going to be writing much for these songs. I'm just going to be a vocalist and sing the things that I want to sing. I'll play a little guitar, but essentially as a musician, I'm primarily a vocalist. So, I sing the kind of songs and the kind of styles and the rhythmic things that I like to do as a singer. I tried a lot of songs when choosing the songs for the albums. It was just really whatever ones seem to fit when it came time to record.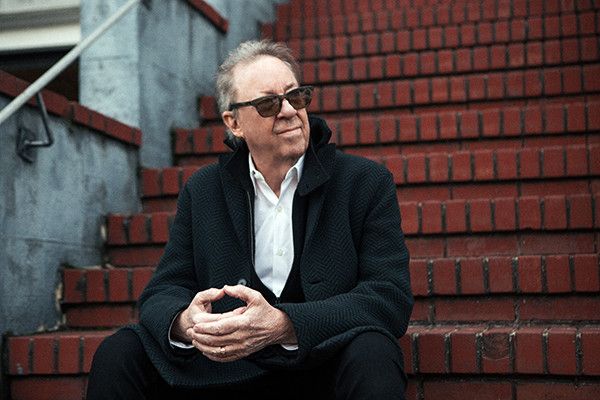 Could you give me a little information on the personnel you've got on this album?
Oh, yeah. Sure. Well, Jim Keltner is the drummer. He needs very little introduction; he's one of the most recorded drummers in recording history.
Is he a session musician?
He's a session guy. He's done everything from the Beatles to — just so many great musicians. He's got a particular feel. He's from Oklahoma, as I am. I don't know if that's got a lot to do with it, but it certainly gives me a lot of what I'm looking for. But he's been a major session guy for decades and has a great feel.

The bass player is named Willie Weeks. Willie and I have also been working — I first met Willie in about 1976 or '77. He played with me for a while, and then he's played on these last three albums with me. Again, he's worked with a lot of people. And he's worked in a blues vein a lot with people like Eric Clapton.
Do you plan on using them for more albums?
Oh, I'll probably work with them on a whole lot of things, yeah. They're very versatile, and they're friends. And they have a style that can reach into all sorts of music…
Is it your good friend Jack Walroth that wrote four songs on that album?
Uh huh. Jack, yeah. That's right. He wrote about six songs. We recorded — there's some bonus tracks on the album as well that he was a part of.
Can't wait for that.
Yeah, and he played some harmonica. And then, a keyboard player by the name of Jim Cox, who I actually met when I made an album in the '90s called 'Come on Home' that was sort of a rhythm and bluesy style record. He was a friend of Jim Keltner's.
I love R&B.
Yeah, me too. And then there is Ray Parker, Jr. who is the guitar player, who I've worked with probably for 30 years — in session — he's a session guy. And then on lead guitar, there is Charlie Sexton. He is another guy out of Texas. He plays in Bob Dylan's band mostly.

And there is Doyle Bramhall II, who plays the other lead guitar stuff. He's his own artist. He plays sessions; he also plays with a lot of different people. His father was a well-known drummer out of Texas as well. He was a friend of mine. And I think that wraps it up.
You said you were inspired by folk. I know you did your own rendition of "On the Beach" by Neil Young.
Yes. Uh huh.
What a pleasantly unexpected choice of song. I wanted to know if you were inspired by any other folk artists, but I believe you already answered that in the beginning.
Well, yeah, folk music — there was quite a bit around when I was playing guitar as a teenager. So, that was a big part of it.
I understand your upcoming tour kicks off in late August?
Yes, I think it is at the end of August. That sounds right.
About how long is that tour?
That's about a four or five week tour. And then we take about a month off, and then we do another four or five weeks.
Do you ever come to Florida?
Yeah, we play usually seven to ten dates a year in Florida.
Ok. I'm in St. Pete.
Oh yeah? We play that area. We played down there around — in June, we played down there. So, we will be coming back down that way, I think. It's a place that we have a pretty good fan base. I love playing down there. People get it down there.
Yeah, they do.
Lots of good festivals. Florida is…
If you can beat the heat.
Yeah, well that's — yeah.
But you can handle it, right? You're an honorary Texan.
I've lost my tolerance for heat, I'm afraid. I live in San Francisco, and it's always kind of mild.
Is there anything I left out about the new album that fans might need to know?
Well, I would just say, personally, that it's one of the most enjoyable albums I've ever made. It's one I've really, really enjoyed making, that I'm really proud of.
Yeah, I can tell you're in your element. I've given it a listen.
Well, good!
You seem to be in your element, and it's got a great atmosphere. I love it.
Well, thanks. I'm glad you noticed that because it feels good to me. I just had fun. We're starting to play some of the songs from it, and it fits in well with the rest of my repertoire. So, that's always a good sign.