Robert Gordon is a Grammy Award® winning writer and filmmaker from Memphis, Tennessee. His work has focused on the American south—its music, art, and politics—to create an insider's portrait of his home, both nuanced and ribald.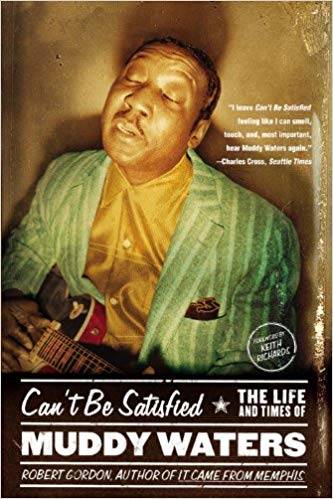 In 2003, Gordon wrote the award-winning Can't Be Satisfied: The Life and Times of Muddy Waters. Gordon directed and produced Best of Enemies, a behind-the-scenes account of the explosive 1968 televised debates between the liberal Gore Vidal and the conservative William F. Buckley Jr. It was co-directed with Morgan Neville. Best of Enemies premiered at Sundance where it sold to Magnolia Pictures and enjoyed a successful theatrical run. It was shortlisted for the 2016 Academy Awards, won the International Documentary Associations Best Documentary Award, the Emmy Award for Outstanding Historical Documentary, and was nominated for Best Documentary at the Independent Spirit Awards. Remake rights have been purchased by Aaron Sorkin.
Brant Buckley:
It sounds like a life defining moment, in your life, was when you saw blues great Furry Lewis open for the Rolling Stones. What's the most important thing you learned from him? Is this why you became a writer?
It's definitely not why I became a writer. It is why I write about what I write about. It's funny to go back and revisit that experience. After The Stones concert, Furry Lewis came to my high school and performed at lunchtime on the porch and we gave him some coins. An upperclassman gave me Furry's number and told me to call him. I began hanging out at Furry's house. The first time I went to Furry's I couldn't drive. The hardest thing about getting there was finding a ride. Furry wanted Ten High which is a cheap bourbon. It was easier buying the bourbon than getting a ride to his house. That whole scene is the opening from my first book, "It Came From Memphis." The blues creators were alive and in my hometown.

I don't necessarily consider myself a music writer. I think it is a very limiting way to look at things especially when I look at what other music writers do and compare their work to my own. I think it all stems from my visits to Furry's house. The music he played and the conditions he lived in were introduced to me as one package. I have always taken the social circumstances and the economic situation as part of the fabric of the music.
How does blues music affect your writing? How would you describe your writing style?
I would describe my writing style as immediate. My goal is to put you there and have you feel the way I felt. I try and use as few words as possible with as many powerful images and quirks of character. I use everything to put the reader as close to the subject as possible and feel it. Blues is an inspiration for that because blues music works the same way. Although some blues players play too many notes, the great blues songs use less to create a forceful experience. I think my writing and filmmaking is musical in some way. Being raised around music affected my sense of rhythm, timing, and contrast. I am very inspired by the music.
What makes The Delta, Memphis, and Chicago so important? How are they intertwined?
The blues moved north with people seeking better opportunities. The Muddy Waters book is where I explore this concept the deepest. A newspaper called the Chicago Defender infiltrated the south and it told black people that conditions in the north were better. You didn't have to take the inhumane treatment and it really created the migration. The migration continued throughout the century. That's a long impact. I think part of the reason the migration continued was because conditions in the south continued. Today I could take you to some places that look straight from 1919.

Here is a side story. There was a musician from Memphis named Sid Selvidge. He's dead now. Sid was also an anthropologist at a college in Memphis. He noticed a trend in a lot of the African American students he met. Many of his students said they were from Mound Bayou Mississippi which is not far from where Sid was from. Sid would make specific references to Mound Bayou and the students would tell him that they'd never been there but their families lived there. It is really interesting to me the way that the home places stay in family lore. Late into the last century and into this century I have read articles about families moving back to where their parents came from because the conditions are better and they are tired of battling in the big city.
How long does it take you to write a book? Could you talk about the process?
You have to dig a hole in the ground and put yourself in it and cover yourself with dirt and live this secluded life in order to get the body of the work done. They are always hard. I remember when my Stax book ("Respect Yourself: Stax Records and the Soul Explosion") was done, I realized the fever I'd been in. It was all-consuming. As I started to withdraw from it I realized I had not been outside enough and I wasn't talking to people enough.

Writing a book is about organizing your information and keeping the reader in mind at all times. I want my books to be easily understood by anyone who reads them. I also want to challenge the reader's assumptions and sense of history. You have to keep a blank slate readers perspective in mind at all times.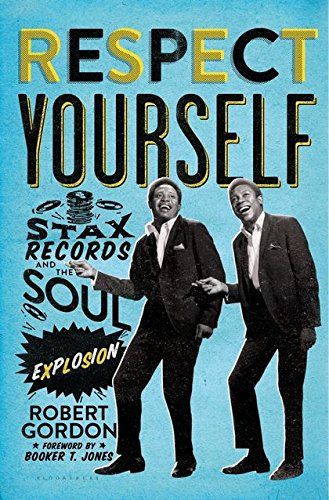 You dance between writing, producing, directing, and filming. What is your favorite medium to story tell and why?
I don't favor one over the other. I feel there is a more direct link in books between the creator and the finished product than there is in visual medium. I used to say that books were made alone and films were made with a group. I liked going back and forth between the two. It kept me sane. I do not believe that anymore in part because I have come to appreciate the impact of both my book editor and my wife. When I look at my books I see their fingerprints as well as mine. The writer has more of a sense of sole responsibility than the filmmaker does. A film editor plays a huge role and has more input than a book editor. In film there are so many more people involved that can be responsible for problems. I recognize that films are seen by many more people than books are read by people. That's the change in society today.
Who else do you want to write about or film? Any bucket list goals?
I've got rid of the whole bucket list idea. With making films so much of the process is about raising money. What ends up happening is that great films do not get made. The artists are the ones who always get screwed. They never have the money. The films that get made are subject to boneheaded accountants and corporations that decide what should and shouldn't be made.

Deciding what's commercial and what's not is inherently wrong. Consequently, I have to do a lot of films on low budgets. One that comes to mind is "Very Extremely Dangerous" in which we received money to make a trailer. With the trailer money, we shot the whole film. We went to the funder and said, "Look now you don't have to pay for the production you just have to pay for post-production." We knew that would win them over because the deal was too good to pass up. They would get a film at the fraction of the cost. It was a film that would not have been otherwise made because the subject was extremely unappealing. I don't have a bucket list because it's so far beyond my control.
*Feature image Trey Harrison