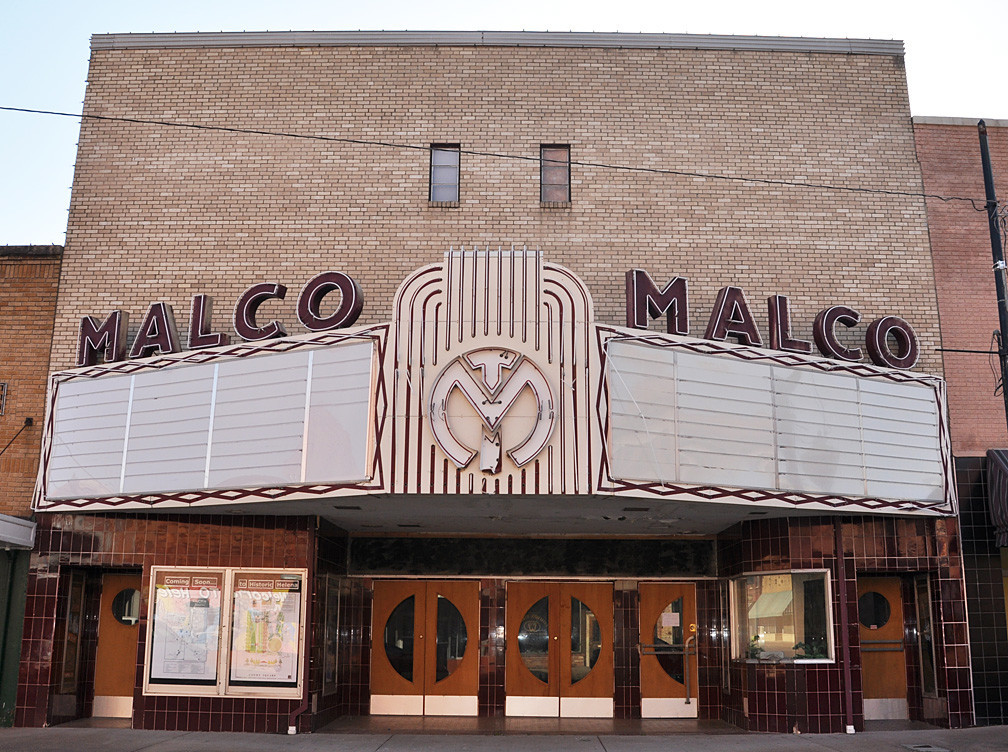 The Eighth Annual Call and Response Blues Symposium at the 33rd annual King Biscuit Blues Festival
Saturday, October 6, 2018
Malco Theater on Cherry St., Helena, Arkansas
10:45 to 1:00 p.m.
Sunshine Sonny Payne was the blues legend who was the uncle to blues royalty for more than 70 years on KFFA's King Biscuit Time radio show until his passing last year. Join two blues journalism and preservation legends, Roger Stolle and Don Wilcock, as they dedicate this, their eighth annual Call and Response Blues Symposium, to King Biscuit's beloved patriarch Sunshine Sonny Payne. They moderate two hour-long "back fence" conversations with legendary blues musicians and personalities who are some of the most colorful people on today's vibrant blues scene. "Come on home" to this lively confab that's become a colorful highlight of the festival.
Part One 10:45 a.m.-11:45 a.m.
"Little Joe" Ayers
One of the last old-school North Mississippi Hill Country bluesmen, "Little Joe" Ayers has been playing juke joints and house parties for most of his life. He first came to prominence appearing with Junior Kimbrough in Robert Mugge's 1991 documentary, Deep Blues. In 2011, he released his debut album, Backatchya, and these days he performs at events in the U.S. and abroad, including Helena's King Biscuit and Clarksdale's Juke Joint Festival.
Marcus "Mookie" Cartwright
24-year-old Arkansas bluesman Marcus "Mookie" Cartwright is an impassioned guitarist and singer with an infectious smile. He is also one of a small-but-mighty group of young, African-American blues players keeping the music alive in the land where it was born. He is a frequent musical guest on Helena's legendary King Biscuit Time radio show and a regular at many regional blues events, including Clarksdale, Mississippi's annual Juke Joint Festival.
Carla Robinson
Perhaps best known for her work with the King Biscuit Blues Festival (she books the Front Porch and Lockwood Stackhouse Stages), Robinson began her blues playing by backing the late-great John Weston on bass guitar. Since then, she has played with everyone from Earnest "Guitar" Roy and Marcus "Mookie" Cartwright to "Brotha" Ric Patton and Robert "Bilbo" Walker. She is also Business Operations Specialist at Helena's Delta Cultural Center.
Anthony "Big A" Sherrod
Clarksdale, Mississippi's Anthony "Big A" Sherrod began his career as a student of bluesman "Mr. Johnnie" Billington when he was just 6 years old. Now 34, Sherrod is an accomplished guitarist/bassist/drummer who has performed everywhere from Italy to Israel, Norway to Argentina. He also holds down a Wednesday night slot at Red's juke joint in Clarksdale and, by day, teaches the next generation of players at the Delta Blues Museum.
Roger Stolle moderator
Roger Stolle owns Cat Head (aka "Mississippi's Blues Store") in Clarksdale, which recently celebrated 16 years. He is a Blues Music Magazine columnist, Juke Joint Festival co-founder, Hidden History of Mississippi Blues author, and co-producer of Moonshine & Mojo Hands. He is also a recipient of Keeping The Blues Alive and Blues Music Awards. He'll hold his next twice yearly Cat Head Mini Blues Fest on Sunday, October 8th. www.cathead.biz
Part Two 12:00 p.m. -1:00 p.m.
Bob Corritore
Bob Corritore is truly a blues renaissance man. In the last two decades, he has played harmonica on more CDs by legacy artists than any other harp player in blues history. His most current release Don't Let The Devil Ride!, a collection of highlights from nine different recording sessions from 2014 to 2017, features the work of Bob Stroger, Henry Gray, Sugaray Rayford, Tail Dragger, and Alabama Mike. He's a multiple Grammy-nominated producer whose credits include Robert Lockwood, Jr., R. L. Burnside, Kim Wilson, Louisiana Red, and Paul Oscher, to name a few. He's also songwriter, and owner of The Rhythm Room blues club in Phoenix, Arizona.
Bob Margolin
About to release a follow-up to his critically acclaimed My Road album, "Steady Rollin'" Bob Margolin is a multiple threat guitarist, singer, songwriter, and a blues journalist writing regularly for The Blues Music Magazine. For decades, he's walked among giants, first as Muddy Waters' first white lead guitarist and in 2017 was the only original musician on The Last Waltz 40th anniversary tour commemorating the Martin Scorsese film of The Band's last concert. In the film he performed alongside Muddy, Eric Clapton, Paul Butterfield and Pinetop Perkins. In the 2017 anniversary tour, he appeared with Warren Haynes, Michael McDonald, and Ivan Neville.
Barbara Newman
Barbara Newman is the President and CEO of The Blues Foundation, the international organization whose mission is to preserve blues heritage, celebrate blues recording and performance, expand worldwide awareness of the blues, and ensure the future of this uniquely American art form. The Blues Foundation is known worldwide for The Blues Music Awards, honoring the best in blues from the past year, and the International Blues Challenge, the largest blues competition in the world, with more than 250 bands competing in Beale Street clubs each January. Under her leadership, the Foundation continues to expand its reach, bringing greater public awareness to the blues genre as it moves past the mantra of Keeping the Blues Alive to ensuring that the blues thrives for generations to come.
Carolyn Wonderland
If you measure an artist's worth by the company they keep, this Texas tornado on guitar is in the upper echelons. John Mayall invited her to become his first female guitarist this summer. He had to cancel his summer tour because of medical problems, but has long time bass player Greg Rzab formerly with Buddy Guy is now in her band. Bob Dylan compared her "Bloodless Revolution" to "a mystery movie theme" and Mike Nesmith of the Monkees officiated at her wedding. Her credentials include hanging with some of Texas' greatest axe swingers, and her voice is often compared to Janis Joplin. "The only time I've ever sung 'Me and Bobby McGee' was with Kris Kristofferson. That's it. That's the only time I've done it. That kind of makes me smile extra. I held out singing Janis until it matters the most and that was it," says Wonderland.
Don Wilcock moderator
Don Wilcock is an award-winning music journalist currently writing for The Blues Music Magazine, Blues Blast Magazine, and American Blues Scene. His cover story on Bobby Rush appears in the current issue of England's blues magazine Blues Matters. His articles have appeared regularly in the Blues Foundation's International Blues Challenge and The Blues Music Awards programs, and he is a recipient of The Foundation's Keeping The Blues Alive Award. Active in the King Biscuit Blues Festival for more than two decades, Wilcock was editor of the King Biscuit Time Magazine. This is his third year interviewing King Biscuit performers for the University of Arkansas Pryor Film Archives.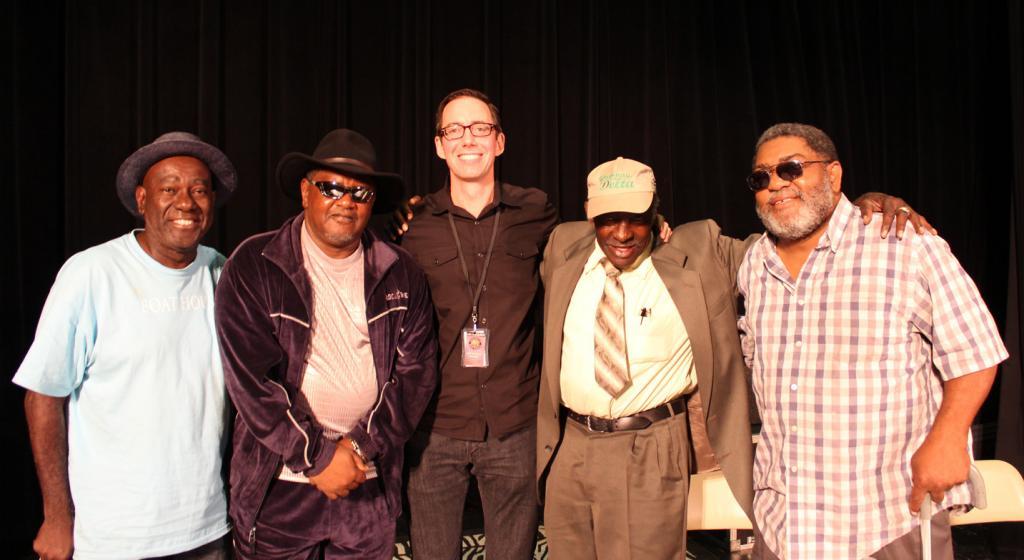 The Eighth Annual Call and Response Blues Symposium at the 33rd annual King Biscuit Blues Festival
Saturday, October 6, 2018
Malco Theater on Cherry St., Helena, Arkansas
10:45 to 1:00 p.m.
FREE ADMISSION
FOR MORE INFORMATION:
OR CONTACT:
Don Wilcock
donwilcock@msn.com
518-347-1751
Roger Stolle
roger@cathead.biz
662-624-5992