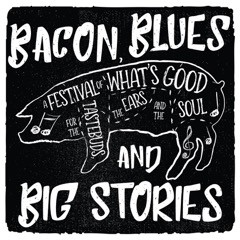 What's better than a two-day music festival? How about adding bacon, beer and story-tellers to the mix? What if it had some of the top blues, soul, and Americana artists in the country? Now, what if it were FREE? Fans can expect all of that and more at the inaugural Bacon, Blues & Big Stories Festival in Madisonville, Kentucky on October 19th and 20th, 2018.
A festival of what's good for the taste buds, ears, and soul, Bacon Blues & Big Stories will take place in Mahr Park at Hidden Hills Farm. Food vendors, beer gardens, a "piglet party" for the kids, and kayak rentals are all just the beginning of the family fun.
Friday evening will feature the country, soul, and rock n roll of Michael Goff, the award winning, thumb-picking blues of Alonzo Pennington and culminates with a performance from the Contemporary Blues Female Artist of the Year, Samantha Fish.
On Saturday The Beat Daddys, Salvation From Sundown, Vanessa Collier, Boscoe France, and Grammy® winner Jonny Lang will all perform. There will also be a bevy of old-fashioned story-tellers including the first Mahr Park Artist in Residence, Jim Loucks.
A stone's throw from Nashville, Louisville, and St. Louis, Bacon Blues & Big Stories should be on your got to be there list.