Taumei "Big John" Akapo is a presence in Hawaii, not just in his physical stature, but in the commanding nature of his soulful blues voice and ringing guitar playing. With the release of his debut CD, Paradise Blues, on October 19th from Mensch House Records, listeners from around the globe will get to experience what all the excitement is about. Today, we're offering you a sneak peek at that experience.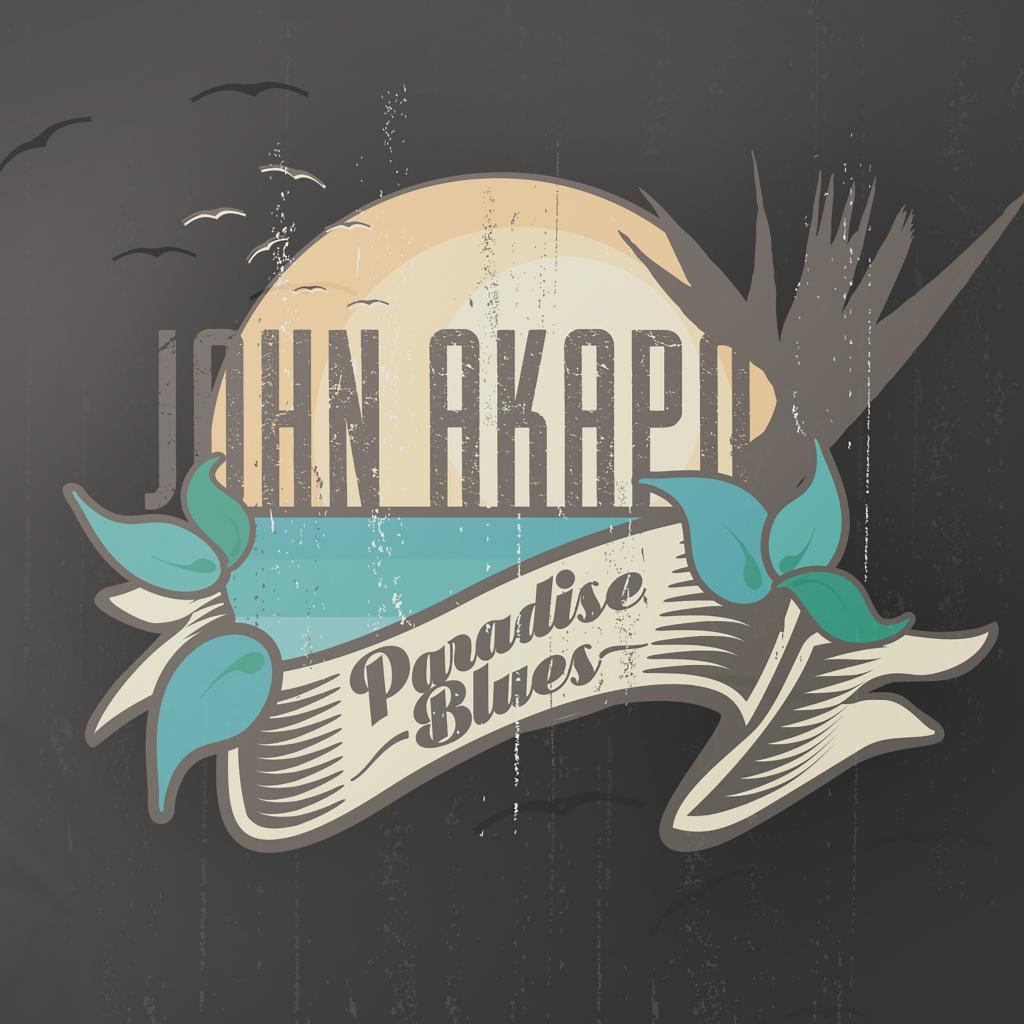 Although his parents were against him playing guitar, Akapo immersed himself into the origins of the blues and never looked back. Taking a cue from the legends like Robert Johnson, Tommy Johnson, Blind Lemon Jefferson, Son House, Willie Dixon, Muddy Waters, Howlin' Wolf, Buddy Guy, and B.B. King, he began to explore and absorb as much as he could from recordings, movies, books and magazines. Blues had become his solace. 
Recording his own original works, John began a professional career as a luau musician. Since then he has been a bandleader, solo entertainer, and more recently, a hip-hop producer and vocalist for 13 years. However, when he sits down to write music, he always ends up with a blues song. It's only fitting that he has finally decided to release his first album, Paradise Blues, as a blues artist bringing him right back home.  
On his musical journey, Akapo never turned his back on his Samoan heritage or his Hawaiian roots. His experiences on the Islands have helped shape him as a person, as well as a guitarist, and he embodies the spirit, beauty, sadness, and struggle of the Islands with every guitar lick.
"I think my music is like a tree rooted in traditional blues but sprinkled with Pacific salt water," John explains. "I'm merely telling a story of where I'm from, and how I got here, set to a mellow acoustic blues soundtrack. I play the blues because it feels familiar to me. I feel a connection to the story behind the blues and I'm just trying to continue the story from another perspective. Give me a try and see if I can't make you feel good about being blue."

Of the 10 tracks on Paradise Blues, seven are Akapo originals. Paying tribute to his blues luminaries, John also covers Robert Johnson's "Ramblin' On My Mind," Muddy Waters' "I Can't Be Satisfied," and Tommy Johnson's "Big Road Blues." Cajon player Salani Ainu'u, and blues harp blower Louie the Fish, join John Akapo on three tracks of this self-produced CD as well.
Akapo's debut CD will be available world-wide tomorrow, October 19th but we're proud to bring it you, in its entirety, one day early. Sit back, and get lost in Paradise Blues.
*Feature image Liquid Therapy Media