Henry Jesse James Townsend. The "Mule". One of the only artists in history to record in nine consecutive decades. As a guitarist, pianist and singer Townsend helped lay the groundwork for the St. Louis blues sound. As an accompanist he played an important role in the very beginning of the Chicago ensemble style.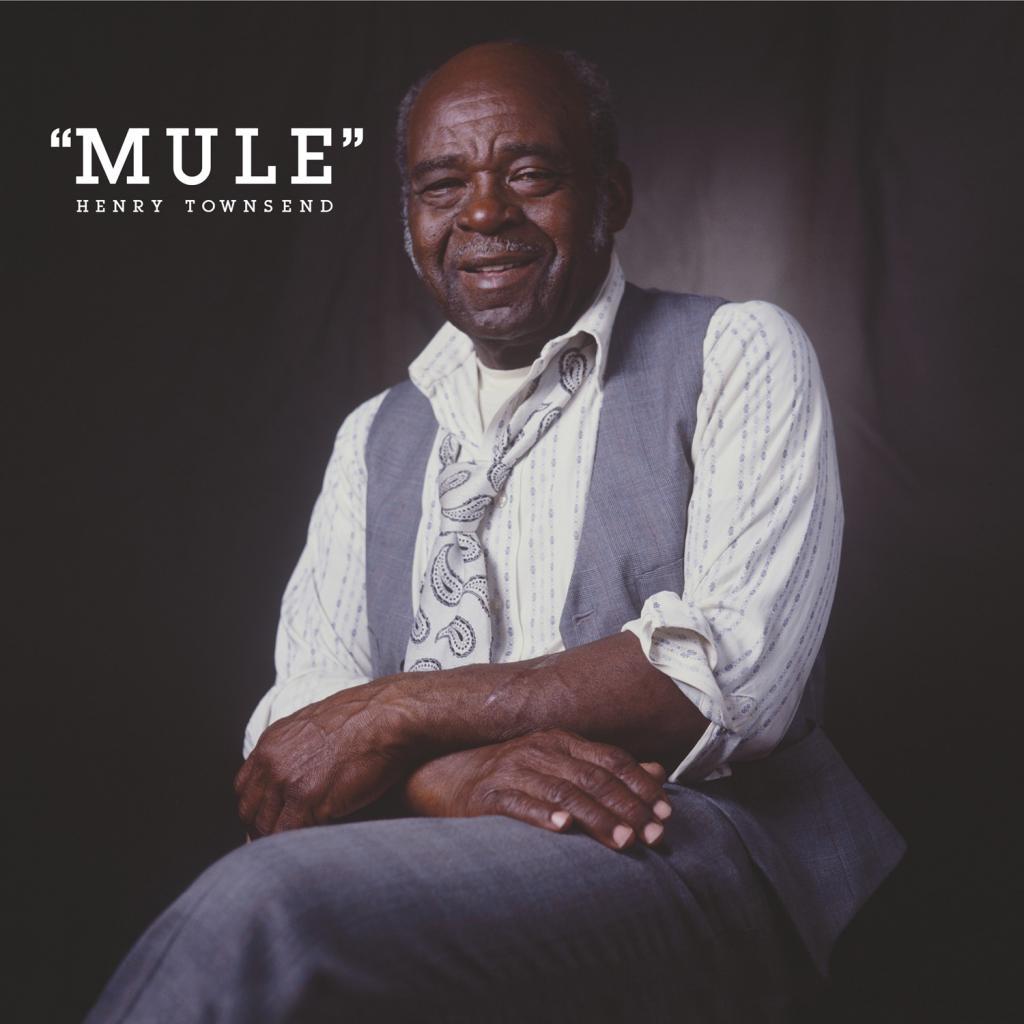 His album "Mule" appeared in 1980 on the Nighthawk Records label. The label was to turn its attention to reggae after 1980, but had started as a blues imprint in 1976 with a series of blues compilation albums leading up to "Mule."  Now, Omnivore Recordings will be re-releasing "Mule" in its entirety, with an additional eight never-before-heard tracks from the original sessions.
From the original album notes: "The production of this record was undertaken with two goals in mind: to create, finally, an album worth of Henry Townsend's unique genius, and thus secure for him the recognition that an artist of his stature and historical importance deserves. We at Nighthawk have become convinced that Henry is perhaps the greatest living country bluesman."
This reissue, due out December 14th, 2018, follows those same sentiments and goals. "Mule" also includes updated liner notes and photos from original co-producer and Nighthawk founder Leroy Jodie Pierson, who has co-produced with Grammy® Award-winner Cheryl Pawelski to create this definitive edition. The album has been remastered from the original tapes by Grammy® Award-winning engineer Michael Graves.
Born in Shelby, Mississippi Townsend made his first recordings for Columbia Records in 1929. In 1931 he recorded for both Paramount Records and Victor/Bluebird; an association with the latter lasted until 1938. Throughout his career he recorded on dozens of Walter Davis, Big Joe Williams, Pinetop Sparks, Roosevelt Sykes, Little Walter, Othum Brown, Eddie Boyd, Sonny Boy Williamson, and Robert Nighthawk sides including classics like "Baby Please Don't Go" (Williams) and "Every Day I Have the Blues" (Sparks).
One of his final recordings was Last of the Great Mississippi Delta Bluesmen: Live in Dallas which placed Townsend with Joe Willie "Pinetop" Perkins, Robert Lockwood, Jr., and David "Honeyboy" Edwards. That album won Townsend and company the Grammy® for Best Traditional Blues Album in 2008. Unfortunately, Townsend had passed away September 24th, 2006 in Mequon, Wisconsin at the age of 96.
"Mule" stands out as consummate Townsend. Omnivore Recordings' inclusion of the eight previously unissued tracks is a gift to the entire blues loving world. For your enjoyment, we bring you "Since You've Come Back Home," a never-heard bonus track from "Mule" by Henry Townsend.
Track Listing:
1. Bad Luck Dice
2. Nothing But Trouble
3.Things Have Changed
4. The Old Man's Soul
5. Tears Come Rollin' Down
6. It's A Hard Road To Travel
7. Talkin' Guiar Blues
8. I'm Just An Ordinary Man
9. Alley Strut
10. Can't You See
11. Dark Clouds Rising
12. The Train Is At The Station
13. Overstayed My Time
Previously Unissued Bonus Tracks
14. The Other Night
15. Broken Home Blues
16. Going Back To My Baby
17. Nice And Kind
18. Goin' Back Down South
19. Turned On And Off
20. Look Over Yonder
21. Since You've Come Back Home
*Feature image courtesy of Omnivore Recordings via Conqueroo Music Publicity