The 18th Annual Native American Music Awards were held at the Seneca Niagara Resort and Casino on Friday, October 12th. Along with awards in 33 categories (Congratulations Tracy Lee Nelson for Best Blues Recording), was the annual induction into the Native American Music Hall of Fame. This year's inductee was sideman extraordinaire Jesse Ed Davis.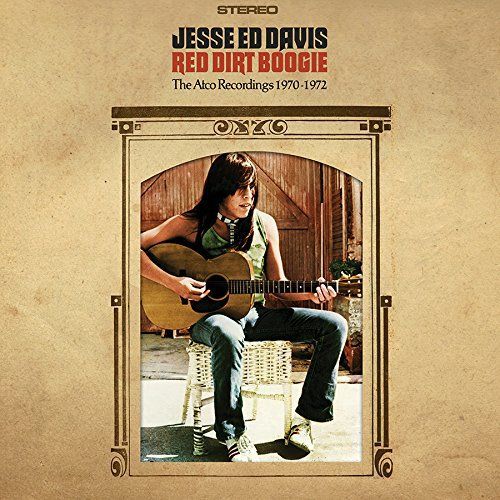 Kiowa/Comanche guitarist Davis was born in Norman, Oklahoma in 1944. He began his musical career in and around Oklahoma City in the late 1950s with artists that would go on to work with Emmylou Harris, Blood, Sweat & Tears, Donovan, and more. By the mid-1960s, after graduating from the University of Oklahoma with a degree in English Literature, Davis began his touring days with Conway Twitty.
His friendship with Levon Helm led to an introduction to Leon Russell, who got Davis into session work. He joined Taj Mahal around that same time, playing guitar and piano on Mahal's first three albums and co-writing some of the songs.
As a session artist, Jesse played bottle neck slide guitar like a man possessed. His incredible playing adds to some of the all-time great blues and rock recordings. Jackson Browne's "Doctor My Eyes" has Davis' guitar stamp, as do songs from artists that include Albert King, John Lee Hooker, BB King, Lightnin' Hopkins, Bob Dylan, Albert Collins, Steve Miller, Eric Clapton, Booker T, and dozens more.
Davis also released three albums of his own. Jesse Davis in 1971, Ululu in 1972, and Keep Me Comin in 1973. His backup musicians on these albums included Clapton, Russell, Dr. John, George Harrison, and Gram Parsons.
Fighting alcohol and drug addiction for most of his adult life, Davis moved to Hawaii in 1977. In 1981 he returned to the Los Angeles area. "I've got a real reputation as a lunatic, a madman," he told The Los Angeles Times in an interview. "There was always that suspicion lurking in people's minds: 'Will he show up? Will he show up drunk, or will he not bother to come at all?'".
Davis died of an apparent drug overdose on June 22nd, 1988 in Venice, California at the age of 43. His swan song, and possibly most talked about performance took place in the spring of 1987. Davis, with John Trudell were performing with Taj Mahal at the famed Palomino Club in North Hollywood. Three members of the audience came up and joined them on stage. George Harrison, Bob Dylan and John Fogerty accompanied an all-star jam that included versions of Dylan's "Watching the River Flow" and Fogerty's "Proud Mary".
Davis had previously been posthumously inducted into the Oklahoma Jazz Hall of Fame in 2002. Other inductees into the Native American Music Hall of Fame include Hank Williams, Jimi Hendrix, Link Wray, and Rickey Medlocke.
*Feature image courtesy of Rumble: The Indians Who Rocked the World