FAT POSSUM IMPRINT BIG LEGAL MESS TO RELEASE MISSISSIPPI AUTO MECHANIC/BLUESMAN WILLIE FARMER'S 'THE MAN FROM THE HILL' ON MARCH 1
BILLBOARD PREMIERES FIRST TRACK "I AM THE LIGHTNING"
INSPIRED BY GUITARIST UNCLE WHO WAS SHOT DEAD IN CHICAGO
LIVING BLUES MAGAZINE RUNS FEATURE IN DEC/JAN ISSUE
Willie Farmer is ready to stop being an auto mechanic. He's had his own shop in Duck Hill, MS (slightly to the east of the Delta) for over forty years and he's hopeful that he can focus on blues full-time with the release of 'The Man From The Hill' (March 1 / Big Legal Mess). Billboard has premiered the first track (which is also featured on the new compilation by Music Maker Relief Foundation):
http://www.billboard.com/articles/news/8495538/music-maker-anniversary-blue-muse
Farmer's father Alex played harmonica (sometimes with Leo "Bud" Welch) while his uncle Walter Farmer developed a juke joint following as one of the best guitarists in the region before he migrated to Chicago. In 1964, he recorded an album but was cut down over a woman before it could be released. Living Blues ran a full feature in the December/January issue (link to PDF):
http://nicklosseatonmedia.com/?page_id=3890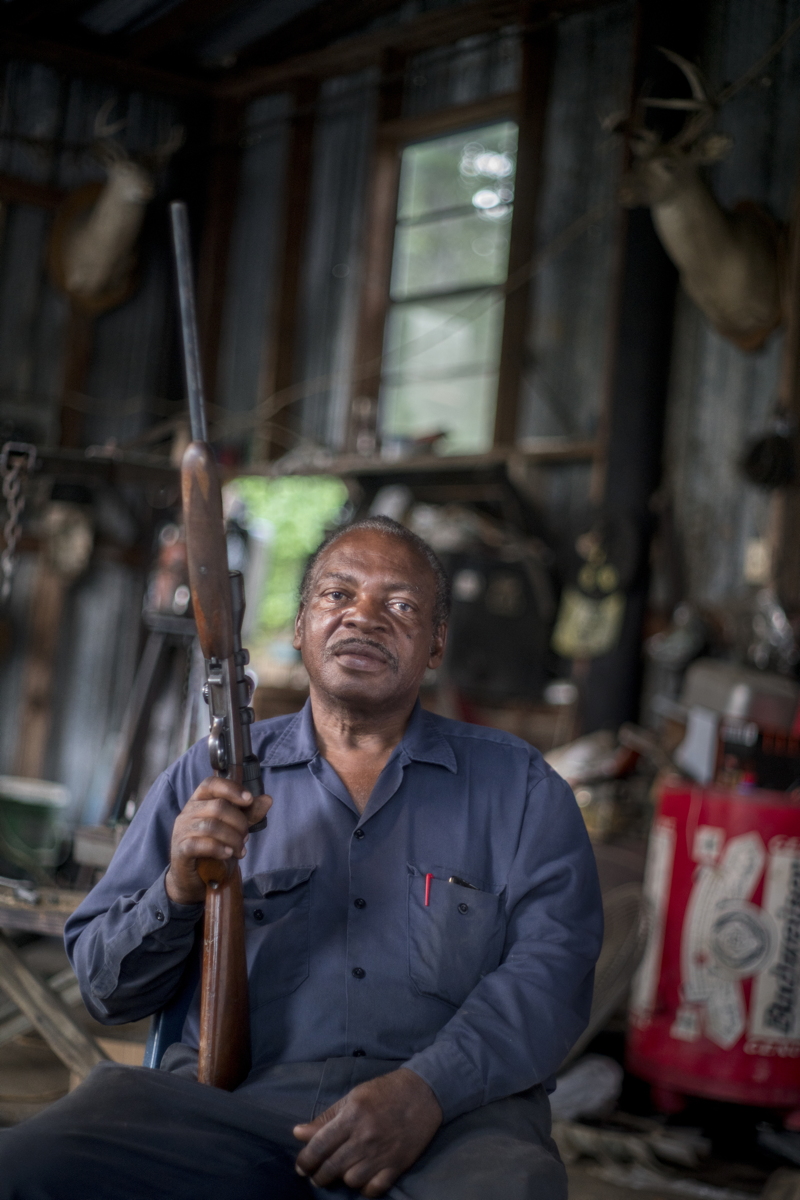 As a kid, Farmer also heard blues on the radio via Nashville's WLAC, with LIghtnin' Hopkins his favorite. He says, "I like the old stuff, that's the real blues. The blues they're singing today, that ain't blues to me, it just doesn't have the feel." Farmer's first guitar was bought with money he saved up from picking cotton as a kid; other tasks he was assigned included shucking corn, toting water, and cutting wood. His mother preferring that Willie stick to gospel and his father secretly encouraging the boy to play the blues whenever mother was out of earshot.
'The Man From the Hill' was produced by Bruce Watson at Delta-Sonic Sound and features a backing band of some of Memphis' and Mississippi's best players, including Jimbo Mathus (Valerie June, Elvis Costello), Will Sexton (Amy LaVere), Mark Edgar Stuart (Alvin Youngblood Hart), and Al Gamble (St. Paul & The Broken Bones).
Songs include Jessie Mae Hemphill's signature "Shake Baby Shake," Junior Kimbrough's "Feel So Bad," four originals written or co-written by Farmer, and one new work each written for the album by Watson and Mathus. Gospel music is represented on 'The Man From The Hill' with "At The Meeting." Farmer was a member of the Angelettes, the Silvertone Gospel Singers, and the Rising Sun Singers and still plays in church every other Friday.