Linsey Alexander was born July 23rd, 1942 in Holly Springs, Mississippi, an area along which is now the Mississippi Blues Trail. A blues songwriter, vocalist, and guitarist, Alexander has been a fixture in clubs on Chicago's North Side for nearly two decades and has played with numerous blues musicians including Buddy Guy, A.C. Reed, Magic Slim, and B.B. King.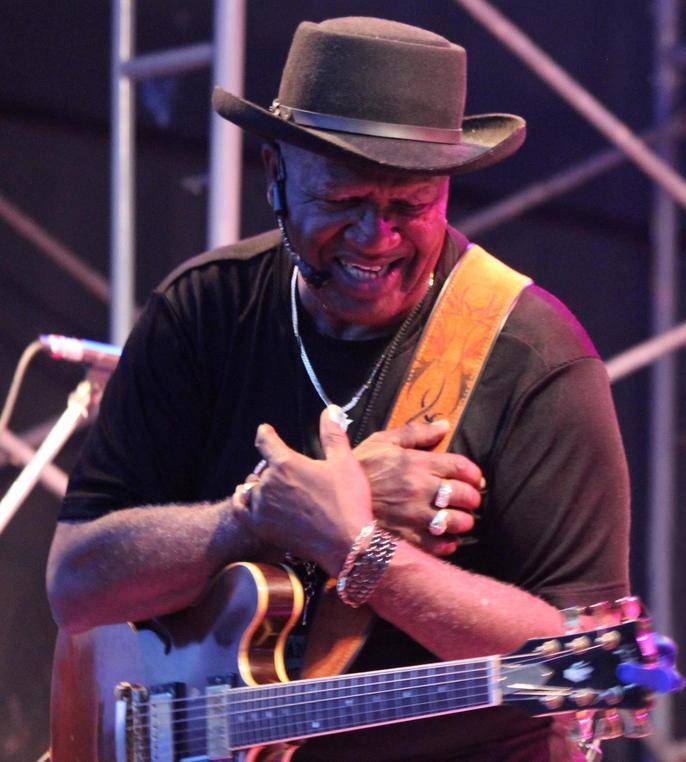 His album Been There Done That, released in 2012 on the Delmark label was his first international CD release. Following that album, Alexander released Come Back Baby in 2014 which landed him a spot at #3 of the Best Chicago Blues Albums, and 2017's Two Cats still holds the #13 position nearly two years after its release.
Brant Buckley:
What are you currently working on?
Linsey Alexander:
Currently I am working on a live CD and I'm getting the material ready. I'm going to record it at Rosa's Lounge on Armitage in Chicago. I do not have a name for it yet. It should be out by May.
What separates you from other Chicago bluesmen?
I am a true bluesman. There are very few true bluesmen around. I make my living off the blues; not R&B or hip hop. I have a wireless system and head set when I perform. I go to the public and reach them. I want them to feel wanted. If a baby is in the corner and doesn't get any attention he's going to get lonely.
How long have you been with Delmark Records? What are the advantages of being on a record label?
I've been with Delmark for about 6 years. The advantage is they pay you to sing the music and pay for the musicians that you use. All you have to do is record it. They create your product and distribute it. They get your name out there.
Could you talk about crowd reaction in the states versus overseas? How are the blues received in different parts of the world?
The blues is received better overseas versus here in the U.S. It's a gift for them. They love to see you play. They come out in groups. I played in Brazil to a whole city. All I could see were people. I think it has to do with nationality. I can play the blues in a black neighborhood and I can play the blues in a white neighborhood. I get a better response in the white neighborhood. They enjoy music and it's something that they are used to. Some of the blacks think the blues ain't nothing. It's the way that I feel about it.
Could you talk about how you write new songs while you are onstage playing? This is something I have never heard anyone else do.
I have one called "I'm Going Back To My Old Time Used To Be." It was something onstage that I received. Most songs I write, I do not write them down on paper. They are in my head. That way nobody can copyright them. Nobody can take my idea unless they get into my head.
What else do you want to accomplish?
I want good health in life and I want to be in all the big places. I don't want to be like Buddy Guy. To me that's miserable. He has to have somebody walk him to the car and drive him. I want to be on my own. I got problems but money is not one of them. If you have a lot of money you are going to die with it. You are going to worry about it. I have a young son who's 17 years old. He's getting out on his own and I am showing him the ropes. First he was just a guitar player. I told him if wants to be successful he has to be a lead man and sing. He's the future.
*Feature image Connie Carroll courtesy of the artist's website.