Blues singer/musician Mike Ledbetter died yesterday, January 21st, at the age of 33. His death was confirmed in a Facebook statement from Delta Groove Records this morning.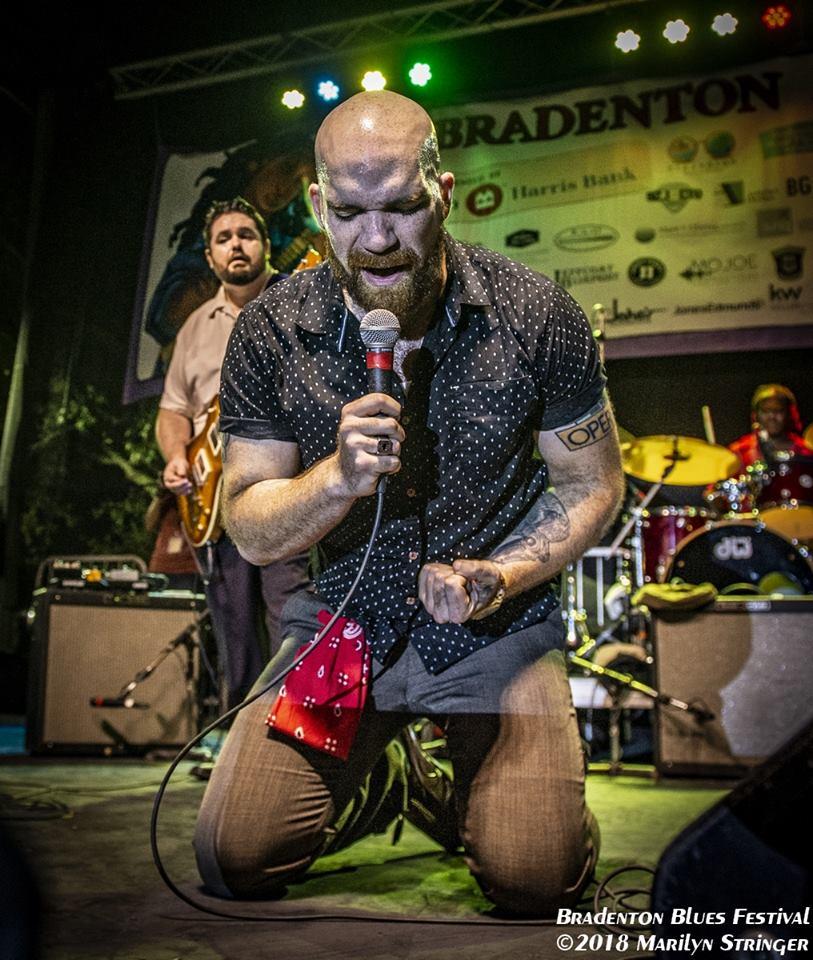 Today the Delta Groove family mourns the loss of one the most talented, gifted vocalists we've ever had the pleasure of knowing, Mike Ledbetter. We're absolutely devastated and heartbroken by this sudden, unexpected tragedy. Our deepest, heartfelt condolences to the families of Mike Ledbetter and Mike Welch, Gina McClain, Laura Chavez and all the other musicians, friends and fans around the world whose lives were touched by the voice and music of this brilliantly radiant soul. May your spirit continue to burn as brightly as the trail you blazed here.
Michael David Ledbetter was born April 27th, 1985 destined for musical stardom. Influenced by artists including Otis Rush, Buddy Guy, and Anson Funderburgh Mike had soul. But that was far from all. Operatically trained, he shared his talents on Chicago area stages for the better part of a decade before joining the Nick Moss Band as vocalist and rhythm guitarist at the age of 25.
Moss was not only a mentor for Ledbetter, but became family in that way that only two souls who know each other in the most intimate of musical ways can. Touring and recording with Moss garnered the young vocalist scores of fans the world over. He was quickly acknowledged as one of the best in the business by not just the fans, but his contemporaries as well. Ledbetter's sound was not just Chicago blues, but was also soulful, hearkening back to the glory days of the Windy City's West Side.
More recently, Mike Ledbetter joined with "Monster" Mike Welch to form The Welch Ledbetter Connection. Their debut album, Right Place, Right Time sent a shock wave through the blues music world. Ledbetter's vocal abilities saw him nominated in the categories of Contemporary Blues Male Artist, Instrumentalist – Vocals, and B. B. King Entertainer of the Year in 2018. The group was also nominated for Album of the Year and Band of the Year, with "Monster" Mike being nominated in the Instrumentalist – Guitar category.
This year, Ledbetter is once again nominated in the Instrumentalist – Vocals, and B. B. King Entertainer of the Year categories.
Anyone who knew Mike Ledbetter shared many of the same thoughts. He possessed a powerhouse instrument, using his vocals to emotionally stir even the hardest cases among blues aficionados. His work ethic was second to none, and his quirky sense of humor made him a joy to be around. Social media platforms exploded late last night with and early this morning, with most friends and fans being near dumbstruck by the news.
"My little brother shone brighter than the flames he left behind when he walked off the stage." – Nick Moss
"The last conversation I had with my friend Mike was about how much we loved each other. Hold on to your loved ones. If you love what someone is doing, let them know. That project you've wanted to do with your friend? Do that thing. Don't wait. Trust me, it'll be worth it." – "Monster" Mike Welch
"I was praying I was dreaming last night when i read this news. To say I'm shocked is a complete understatement. Mike Ledbetter was absolutely the best singers of our time in my opinion. He was also one of the most funny human beings I've ever met!!" – Annika Chambers
"I am beyond words for the loss of Mike Ledbetter…..I don't understand. I am praying for his family. He was as good as it gets and so damn funny. God Bless you brother, enjoy the stars." – Mike Zito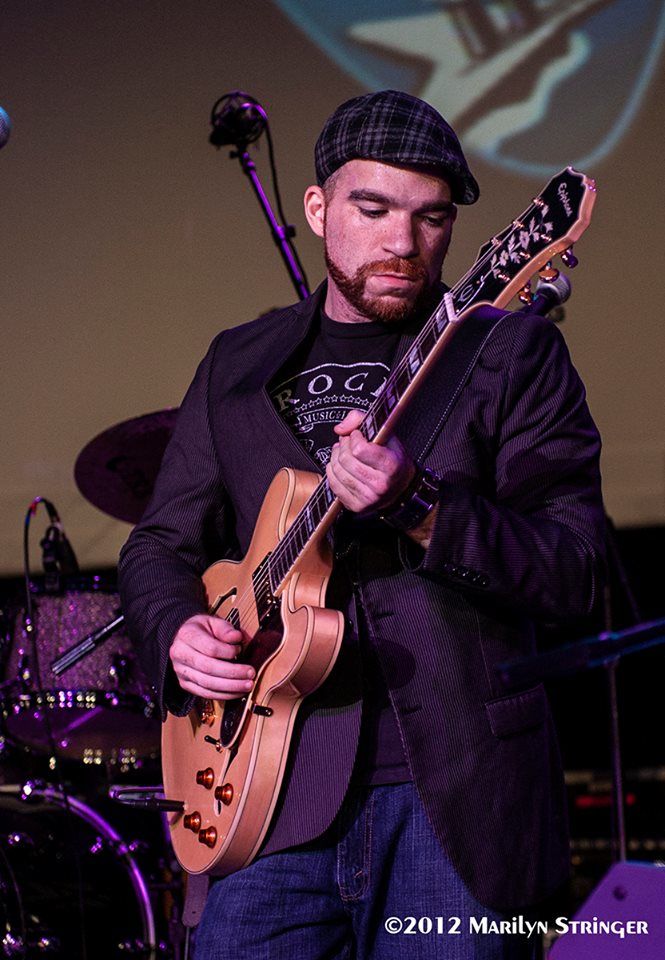 "I have been more than a fan of his since he first played at the Chicago Blues Festival in 2011 with Nick Moss. It was his first big gig. His voice melted me. I saw them again 2 weeks later at Blues From The Top in Colorado and I told him, 'Don't worry about me out in the pit fanning myself. Just melting from your singing.' He thought that was funny, but kind of embarrassing, because he was so humble. He blushed…The Blues World has lost a genius now. A musical talent that was just growing with every show. A kind man, funny and sarcastic, a proud and loving father, husband, and son. My heart can't even process the shattering devastation of this loss." – Marilyn Stringer
For those of you who are planning to attend, the arrangements for Mike are as follows:
Wake is Tuesday, January 29th. Visitation 5-9 pm at Symonds-Madison Funeral Home     305 Park Street, Elgin, IL 60120
Funeral is Wednesday, January 30th. Visitation 11 am -12 pm, funeral at noon. Location details to follow.
In Lieu of flowers, please contribute to the Go Fund Me page or directly through PayPal to mikeledbetterbluze@gmail.com
We offer our most heart-felt condolences and best wishes to Mike's family, friends, and fans. He was bright, blazing light that was extinguished long before his time.
*Feature image Marilyn Stringer