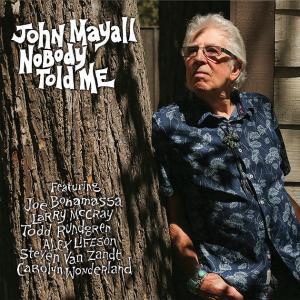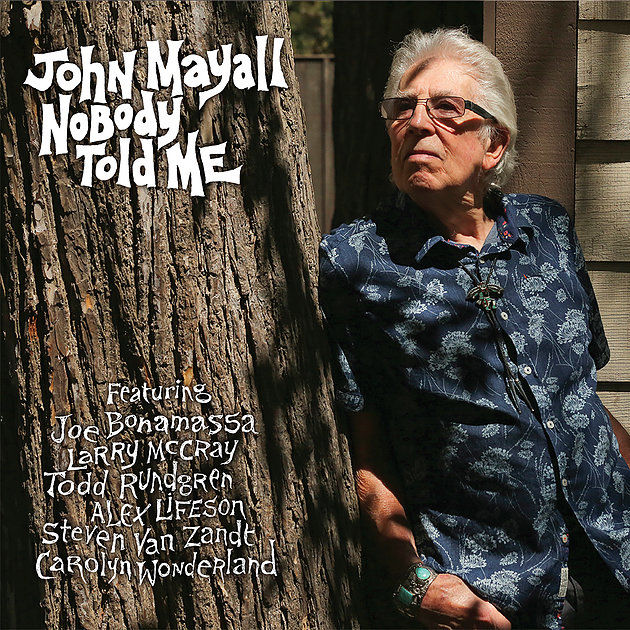 Blues Hall of Famer John Mayall has been thrilling listeners for over six decades. Now, at age 85, he's poised to release Nobody Told Me on the Forty Below Records label. Mayall's original band, The Bluesbreakers, included a lineup of artists that reads like a Who's Who of blues rock history.
On this new release, Mayall maintains that status quo with featured guest artists that include Joe Bonamassa, Larry McCray, Alex Lifeson, Todd Rundgren, Steven Van Zandt, and newest band addition, Carolyn Wonderland.
Van Zandt, a veteran of Bruce Springsteen's E Street Band, as well as his own Disciples of Soul, joins the Godfather of British Blues on the decidedly Windy City meets Deep Ellum stroll, "It's So Tough."
"Here's a song I wrote about all the troubles going on in the world right now," Mayall told us. "I think Steven Van Zandt did a powerful job capturing the mood of the song with his dynamic guest guitar contribution."
The lyrics on "It's So Tough," manage to be both contemporary and near-timeless simultaneously. The gritty, powerful vocals are on point, the perfect consistency for this track.
As for Van Zandt's guitar contribution, producer Eric Corne added, "Little Steven absolutely nailed the feeling in this track and his vibrato is sick!"
What does Little Steven think about John Mayall?
Now we come to what we're all here for. The World Premiere of "It's So Tough." Turn it up to 11 and break off the knob. You're gonna love it that much!
*Feature image David Gomez