Bobby Rush is a Grammy winner, Blues Hall of Famer, 12 time Blues Music Award winner, and a B.B. King Entertainer of the Year. In 1971, Bobby broke through the national charts with "Chicken Heads" for Galaxy Records. "That was the first big record I ever had," notes Rush. The song has been featured in the film Black Snake Moan and HBO's Ballers. After decades of tearing up the chitlin' circuit with his sweaty funkfests, Bobby has broken through to the mainstream. In 2017, he won a Grammy for Porcupine Meat. He consistently tours the globe as a headliner. Bobby's brand new album Sitting On Top Of The Blues on his own Deep Rush imprint (distributed by Thirty Tigers) promises higher musical heights.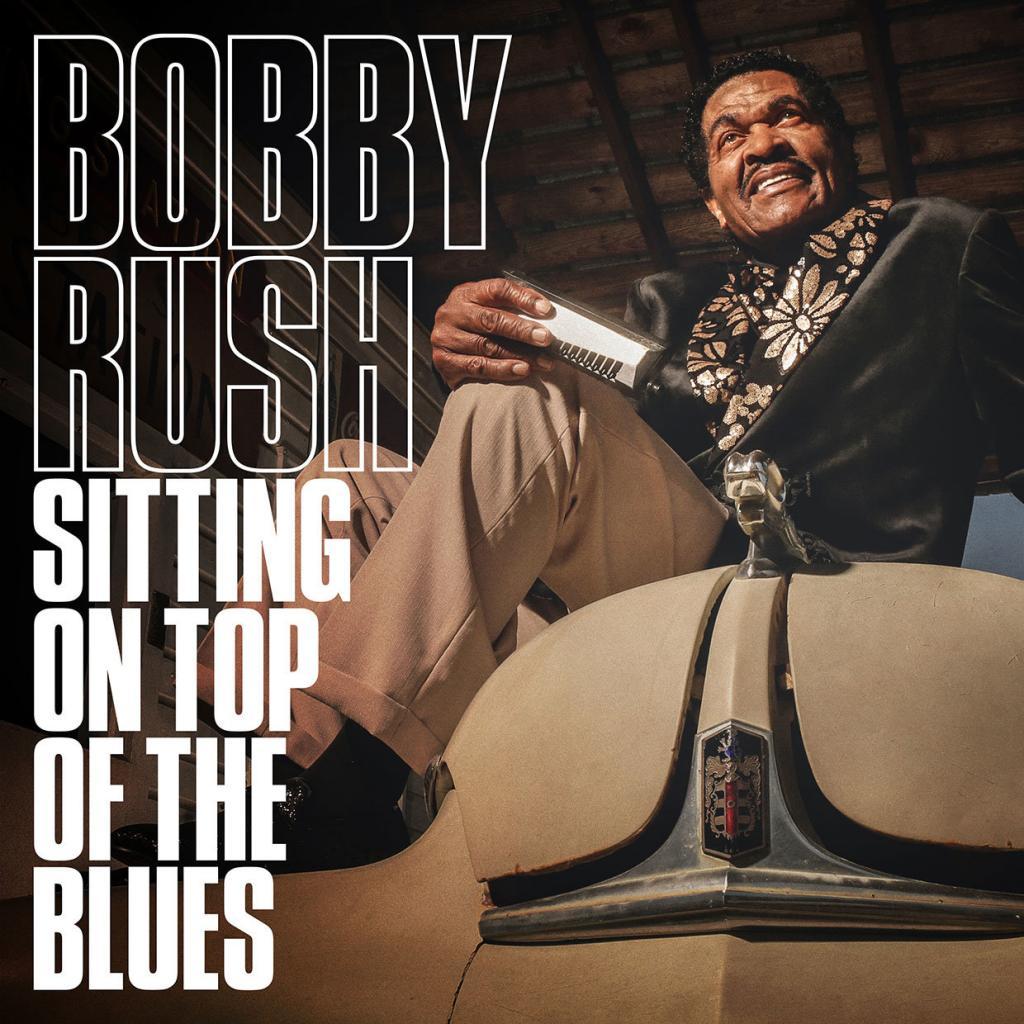 Brant Buckley:
Could you talk about your upcoming CD: Sitting On Top of the Blues? What was the writing and recording process like?
Bobby Rush:
The making of this CD was the hardest thing I've ever done. My last record, 'Porcupine Meat,' won a Grammy. The hardest thing was outdoing myself and making something better. I came up with new songs to go in a direction compatible with what other artists are doing while trying to beat them and myself out. It's awful hard because you never know what people are going to like.

Fans follow you because they love what you are doing. Sometimes they follow you because you are good at what you do. I have to give my fans something good and give them the best that I have. 'Sitting On Top Of The Blues' came out of London from the band Cream. They covered an old Blues song called "Sitting On Top Of The World." There is also a Howlin' Wolf version. I thought it would be very smooth to call my CD: 'Sitting On Top Of The Blues.' It doesn't mean that I'm at the top of the Blues. It means that I am at the top of my game for my time and age.

I am one of the oldest Bluesmen still around. We also have Buddy Guy. If you are talking about Black Blues guys, I may be the oldest or I may be the ugliest. I am winning at least one of the categories (Laughs.) I am not trying to be a winner; I am trying to let other people know that I am happy and enthused about what I am doing. I believe we have something really good with this record 'Sitting On Top Of The Blues.'
What is your favorite song on the new record? What separates this CD from past records?
I think it's a collection of things. It's funky and bluesy but it's updated. Everyone will be able to relate to the energy. It has a lot of energy.

There's a song called: "Get Out Of Here (Dog Named Bo.)" It's going to be the first single. I was 19 years old and in love with a girl. Her daddy didn't want me to marry her because I was a blues singer. At the time blues singing was not a real profession. When I would go to her house her dad would stick the dog on me. I talk about the kids running and sneaking off to get married. Here are a few lyrics: "…Judge says do you solemnly swear. Take this woman for your lofty wife I don't want that love affair. Before I could open my mouth to say I do guess who walked through the door: Dad and mom big brother John and a dog named Bo." He didn't want me around his house and marrying his daughter. I don't think he had anything against me personally. In those days being a blues guitar player was a big no no.

Another song on the record I like is called: "You Got The Goods On You." What I mean by the goods is how she's built: she has big legs, heels, and she's 43 in the hips. I have another song about making love in slow motion. It's called "Slow Motion." How can I make love but slow at my age? Even when I was younger I wanted to slow it down.

One of the last cuts on the album is called "Bowlegged Woman" and there's another song called "Recipe for Love." Here are a few lyrics: "Don't ever come too soon. What you serve for breakfast you can serve the same thing after noon." I am trying to say if it's not broken don't fix it. I am saying these things in a funny way so people can enjoy themselves while laughing at troubles and tribulations.

There is so much happening in the world. People aren't getting along and people are getting shot and killed. It's on the news, radio, and T.V. Music ties everything together and it's a way out. It's about showing love to everyone: black, white, or green. This is what I am trying to do with the music. I am talking about myself and I hope it relates to you.
You are headlining the Chicago Blues Festival in June. What does the festival mean to you? What feelings arise when you play in Chicago?
I moved to Chicago in 1951 and it means everything. This will be my second time headlining the festival. Headlining is o.k. but I am not waking up to be the headliner. I look forward to having fun. Headlining for me equals seeing the fans who have supported me over the years. I spent around 48 years in Chicago. I now live in Jackson, Mississippi. Chicago is like a home away from home. I moved there in the early 1950's and I stayed for many years. My fans, friends, and relatives live in Chicago. It's going to be a lot of fun coming back to Chicago. I will be playing Friday June 7th (7:45 p.m. – 9 p.m. @ the Jay Pritzker Pavilion). It's good that they put me on Friday night. This shows me I have drawing power. Anybody can draw on Saturday night. You put your stronger acts on the weaker nights. I am now in a position where I can headline and draw people. It's good for the festival and myself. I make numbers and that's what makes the world go round.
What are the most important lessons you learned from the following artists: Muddy Waters, Howlin' Wolf, Sonny Boy Williamson, and Jimmy Reed?
I love Muddy Waters, B.B. King, Howlin' Wolf, Jimmy Reed, Bo Diddley, Fats Domino, and Louis Jordan. All of my writing ability came from Louis Jordan. He wrote about things I related to as a country boy: hogs, cows, chickens, and fish fry. Muddy Waters was so clean and deft on the stage. Howlin' Wolf was so different. Jimmy Reed was an excellent writer. Little Walter could blow the harmonica so well. I loved Sonny Boy Williamson's stories. If you put all of these players in a bowl and stir them up you get Bobby Rush. I come from a lot of guys. Then you have Stevie Wonder, Michael Jackson, and Prince. They looked at what I was doing while I was aware of what they were doing. I see what the young guys do and it motivates me.
What's the best song you have written and why?
'Chicken Heads' was my first Gold Record in 1968. That record was a lot like my last record, 'Porcupine Meat,' which won a Grammy. It was hard to bring the title to my producer, Scott Billington, because I didn't know how to bring it to him. I told him: "I have a song and you're not going to want to hear the title." I told him that the title was called 'Porcupine Meat.' He laughed and told me that's the same thing I did with 'Chicken Heads.'

Back to "Chicken Heads." Initially it was going to be called Chick Heads. They didn't want me to record it. I sang the lyrics: "Daddy told me on his dying bed. Give up your heart but don't you lose your head. You came along girl what did I do. I lost my heart and my head went too." It has nothing to do with chicken. I was told I needed a B side too. I told the higher up the song was called "Mary Jane." He said he had a girl that did him wrong and her name was Mary Jane. I wasn't talking about a girl at all. I was talking about reefer. On the new CD one of the songs was going to be called "A Dog Named Bo". I changed the title to "Get Out Of Here" because I thought animal lovers wouldn't like it and they would think I was being cruel to animals. To me it's called "A Dog Named Bo." The Blues is everything that I know and I feel "A Dog Named Bo" is one of my strongest songs. It's the way I feel.

Throughout the years, I have recorded so many songs that I've liked. A lot of songs that I liked never received airplay. The ones I love have deep meaning. "Making a Decision" is a great example. Here are the lyrics: "Making the decision about a child crying is different when your own child is crying. Making the decisions by the old folk crying is different when your mama cries. Oh Lord why don't you help us make the right decision?" I am serious about songs that have deep meaning. I wrote a song called "Garbage Man." When you think about someone stealing or dating your woman, it's a rough thing. You would never expect it to be the garbage man. In the song, he's picking everything up but garbage. There are so many songs I have written that I really like that didn't become hits. I get confused sometimes which is which. I am enthused with what I am doing and that God keeps blessing me by giving me the strength to keep working. Here are my daily prayers: Stay enthused, keep recording, and thank God every day.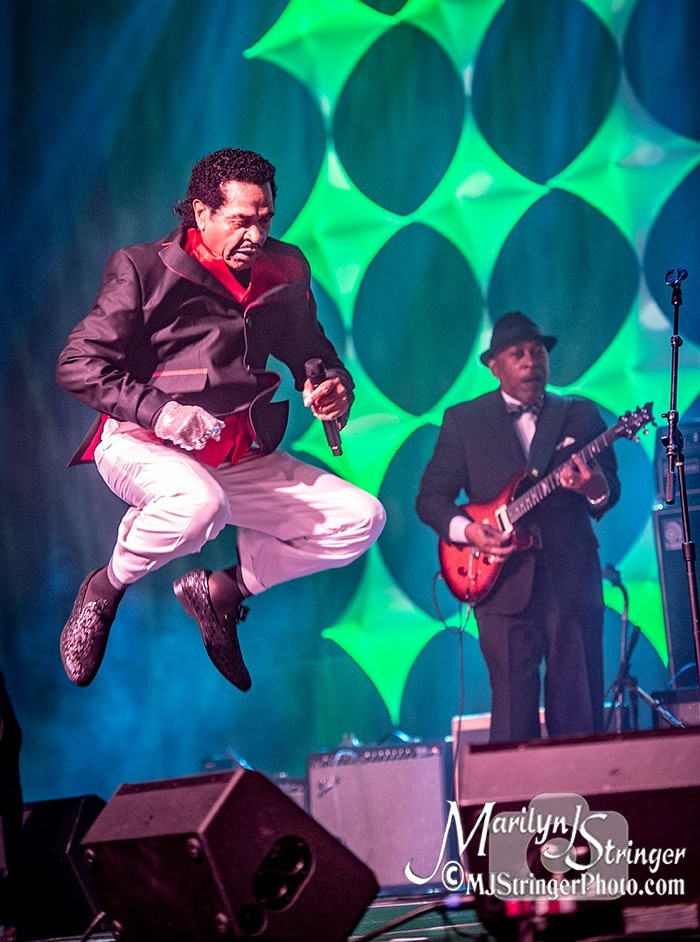 Where are the Blues going and what else do you want to accomplish?
I think the Blues are here to stay. I am trying to make my mark while I am alive. What I do now is going to last forever. I am hoping my Grammy win will allow me to be a leader for young people. I want to keep them encouraged so they can continue with what they are doing. Many Black people are ashamed and afraid of singing and playing the Blues.

Promoters, writers, T.V.s, and radios play everything but the Blues. There are a lot of Blues houses and festivals that are cool, but a lot of time they play everything but the Blues. I hope I leave a mark so others can say if Bobby Rush did it, so can I. I try to be good at what I do. Here's my motto: you don't have to like me but I want you to think I am good. That's all that matters.

I've put out over 350 recordings. I am not just a Blues guy. I own all of my masters. Nobody thinks about this or talks about these things. How many Blues guys are there at my age that own 300-400 masters? There are a few guys that did. Sam Cooke was killed for it. We also had Prince and Michael Jackson. I am holding my masters and hoping I can make a dent in this world.

Right now in terms of the Bluesmen left from a certain era, it's Buddy Guy and Bobby Rush. Don't get me wrong there are a lot of other guys doing it but they are younger. I keep working because my bandstand is my record shop. I have a fan base but I do not have the fan base that Elton John has. I am heading in that direction. I want guys who play the blues to know where it comes from. You have Eric Clapton, Bonnie Raitt, and Joe Bonamassa. They are telling stories about where it comes from. They help the blues and it helps the Black Blues guys encourage them to do the Blues. I really want this new record to make a dent.