(Editor's Note): Janiva Magness appeared on the cover of American Blues Scene Volume 4, Issue 1 in 2014. During an in-depth interview with Matt Marshall, Magness touched on several personal topics. In her upcoming memoirs, 'Weeds Like Us,' she delves deeper into the personal tragedies that she's endured to come out as one of the top blues artists of our time. The original article is below.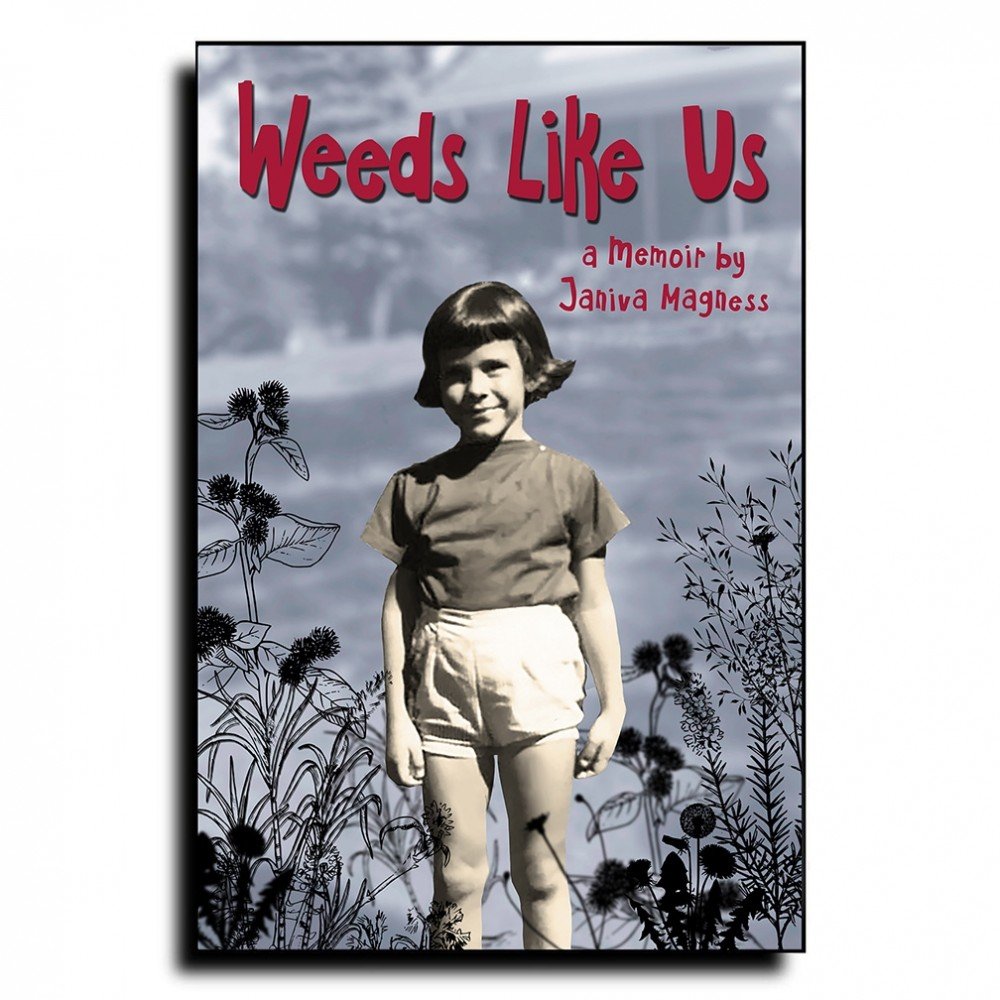 Weeds Like Us is a lifetime-in-the-making memoir from the Grammy nominated, 7-time Blues Foundation BMA winner and now author Janiva Magness.
"Violence, bullying, incest, addiction and alcoholism, rape, clinical depression, parental suicide — add it all up. By the time I was a 14-year-old run-away, I felt in many ways both hypnotized and a prisoner to the past. I was always a lonely kid. I turned into a lonely adolescent, a deeply troubled teenager and an angry young woman with a lot of justifiable demons"

Beyond her true understanding of how, Magness came out the other side. Just like the old gospel song, "How I Got Over" by Clara Ward;. "My soul looks back and wonders how I got over."
She's not only still standing, she is triumphant!
**Reprinted from American Blues Scene Volume 4, Issue 1**
It was early in the afternoon during May's Foster Care Awareness Month and celebrated blues singer Janiva Magness was in L.A., passionately chatting about the progress on her new album, Original, that would be coming in less than a month.
In something of an exciting gamble, she broke from established labels to release this album on her own record label so she could craft it to her creative vision. She wouldn't know it for over a month, but Original was destined to be a chart-topping hit.
The album went #1 on the blues charts – more than once, and Magness is at the top of her game, headlining festivals, thrilling international audiences, and winning no less than six Blues Music Awards including Entertainer of the Year. But getting there was a long, hard, winding road – the kind of success story that could only be found in a true blueswoman.
Normally, Magness would be working to promote her new album. Instead, she's setting aside her job to discuss foster care, an effort that rests deeply close to her heart. Janiva is the spokesperson for Foster Care Awareness Month, her success story emerging from the foster system is so bold, the chasm between her highs of today and heartbreaking lows of her childhood so compelling, that despite being the private person that she is, she lays bare her soul and tells her story.
If she can show how far she's come from the darkness of suicide, addiction, homelessness, and depression, then maybe others in all walks of life, but especially lost children suffering their own demons, will find a ray of hope that might brighten their world. Just as importantly, she's dedicating her time to spread the simple fact that a small act of kindness can change a life forever.
She begins to speak about her deeply traumatic childhood with a poignant sense of forlorn reminiscence, but even the memories, years later, still bring tears to her eyes. Sometimes she takes a deep breath and has to borrow a few extra seconds before she can speak. Other times her commanding voice, the celebrated instrument she's used to achieve the highest honors in the blues world, cracks as tears well up in her green eyes.
"We had been living in Minnesota. My dad's work transferred him from the Twin Cities to Saint Louis, and we lived there less than a year before my mom died."
Janiva was a fourteen year old child in a town she did not know, reeling from the suicide of her mother when she ran away from home with a man in his mid-twenties. "I realized that I needed to get the hell out of that situation, and turned myself into the police. I basically made a deal with my dad. I called him up from a pay phone on Telegraph Ave in Berkley and said, 'look. Here's the deal: I'm not coming home.'"
Magness returned to Minnesota, where she bounced between family and distant friends. Angry and alone, she couldn't stay anywhere very long before needing to find somewhere else. "My dad made these arrangements to stay with a friend of his who had some teenagers, and we thought that would be okay, and then she decided after a couple of months that she didn't want me around her kids. And so, then I entered the foster care system. I was 14."
"I was pretty lost," she says with a factual sort of discernment that hints at just how alone her younger self truly was. "I was pretty alone in the world."
For two years and twelve homes, Magness bounced between foster families. In that time, her father committed suicide. Some families were, according to her, really wonderful people who she couldn't handle. And others were what she coyly described as "nightmare, Jerry Springer material." But number twelve was the right fit.
"I ended up on this woman's doorstep. I was sixteen. I was pregnant. I'd tried to kill myself," one of the suicide attempts in her teens. "I ended up in the ICU for a week. I was a very sick young lady." She returned to her sister's house only to be told that she was 'too messed up' to live there, and so, Magness put every belonging she owned into a single backpack, and her sister dropped her off on the side of a highway. She made her way to the only place left that she could take shelter – and was promptly turned away in the same fashion for the same reasons.
"In other words, all the doors were closing. Boom, boom, boom, boom," says Magness with a tense and frantic urgency in her voice, a distant reflection of the situation's deep vulnerability. "Any sense of safety, which I didn't ever really have very much sense of safety, at that point in my life, was unavailable to me. There was no safe house for me to be at."
Still lost, still alone, and still terrified, it was a series of single, small acts of kindness on a Sunday, a day Janiva clearly remembers, that was the first drop that lead a long path to a small trickle, that naked its rocky way into a mighty river.
"The fact of the matter is, I think, you never know when a very simple act of human kindness is going to resonate for a child…that is going to eternally change things for that person."
Her sister-in-law called a local youth center, where the volunteer on duty informed them that he was closing in fifteen minutes, but reluctantly agreed to stay until she arrived and help find an emergency seventy-two hour placement for the decidedly displaced Magness. He began calling down a list of names while the two waited for what seemed like an eternity as number after number on the list didn't answer or wouldn't agree to help.
"Phone call number seven," unsurprisingly she still vividly remembers where it was on the list, "a woman answers the phone, listens to the volunteer, and says 'ok. We've got room. Does she know how to get here?'"
"It's that seconds and inches shit," the blues singer explains. "I think, 'great. I've got seventy two hours to figure out the rest of my life.' But I'm good with that! Because that's a whole lot more than what I had in front of me before then."
The woman was a single mother with five kids, a deadbeat ex-husband who refused to pay child support, on welfare, and still working as many jobs as she could to make ends meet, the woman had little to spare. Yet when her phone rang at the end of a long weekend, she was quick to give whatever she had to a deeply troubled stranger; a young, pregnant girl (Magness late made the hard decision to put her daughter up for adoption) with little family and no home, and she invited her in. Her name was Carrie.
After forty eight hours, Carrie asked Janiva what had happened. "And I told her the truth. And at that point in my life, it was like reporting information. I wasn't some sort of emotional basketcase. I was so detached, I was so disconnected from everything, I was so untethered that it was like, 'bla bla bla my mom killer herself, my dad killed himself, bla bla bla,' I was just reporting… Then it was late, and I had one more day." And at the end of the 3rd day, Carrie made Janiva sit down with her again.
"And she said you know, honey, what happened to you was terrible. And me and the kids, we love you, and so we discussed it as a family and what I want to say to you is that if you want it to stop, it can stop right here and now. You don't have to leave."
With that, she had a family.
"I never left."
When talking about it there was a point in time that became a crucial moment in beginning her journey away from a childhood wrought with devastating pain, she quickly teeters between the thought of thousands of small moments and the retrospective that the damage was simply too severe to be as simple as one point. Yet as she discusses it, she comes back, over and over, to the memory of that Sunday afternoon, and the seventy two hours that turned into a lifetime. And she may forever be defined, in many small parts, by how a small act of kindness that day ended up changing her life forever.
"When I think of roads and I think of life being a path that we travel… When you think of it in that term, with that kind of a view, it definitely had some sharp curves," she reveals, poetically alluding to the many curves and bumps in the road to her fantastic success.
"I just had a big, fat disconnect switch and it was on. I drank a LOT of alcohol… Drank a lot of alcohol, baby. Lot of alcohol. Lot of spirits," she lets out a nervous knowing laugh. "And, um… I took a lot of drugs. Any I could get my hands on and as it turned out, I could get my hands on a lot of drugs." She quickly add an astute, "I know."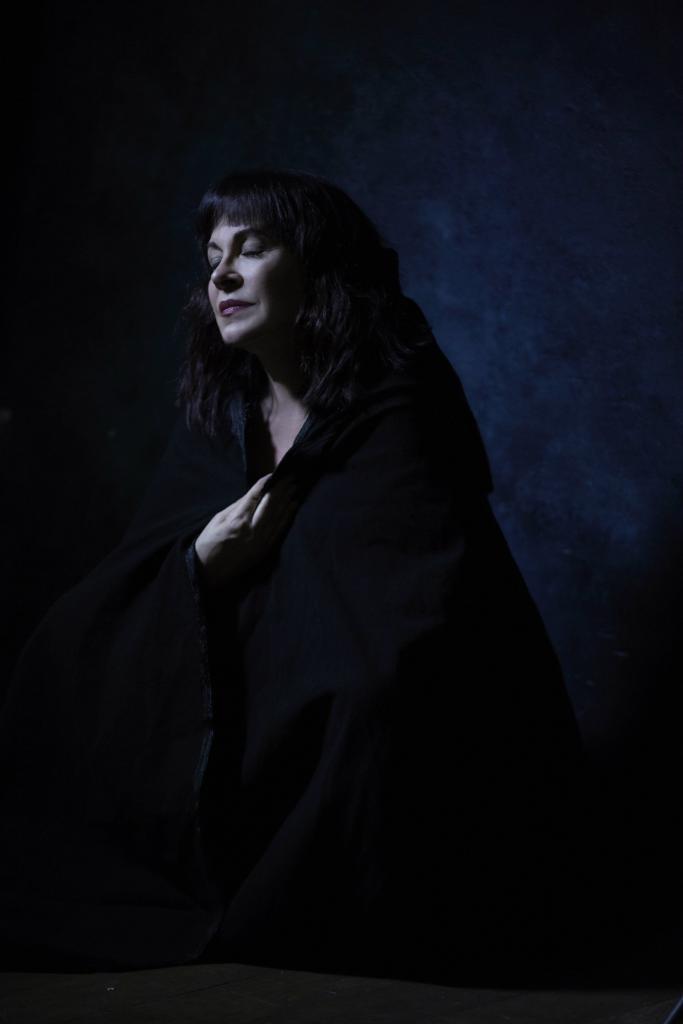 "But the music has been a tremendous healing force for me. Because it tethered me."
Quick to recognize the impact of her circumstances mad in her personal growth, Janiva doesn't dwell on the past. "I needed that. Thank God for that because I'm quite sure that all of that saved me. And the music held me and the music made me in the moments I can experience… I mean, I'm 14 dude. Imagine that kid finding her way, on a Tuesday night in December, into a club in Minneapolis and happening to stumble upon an Otis Rush show…"
It was the acclaimed, Grammy-winning Chicago blues master playing one of his his legendary sets (Janiva reverently calls it 'devastating') on a a cold weeknight that sparked an endless fire in the soul of a fourteen year old girl with a fake ID.
"Let me tell you something," the timbre of her voice was quickly changed from a slow, heavy recollection to a fervent forcefulness as she talks about her earliest days in the blues. "Those experiences were game changers for me, because in those moments I was completely consumed. It was like being engulfed in flames, and I was happy to be there. In that experience of Otis Rush playing live, it tethered me. I didn't even really understand what was happening; all I knew was that whatever the fuck just happened, I had to have more of that. I started to chase that experience."
And more she did. Immediately after Otis Rush, she stumbled upon B.B. King.
"You know the famous pictures of him in a plaid suit? I saw him in that suit." Pride drips from her memories of seeing B.B. King as a young girl – not because she would eventually go on to win the highest honor for a blues artist, an award named after the king himself, B.B. King Entertainer of the Year. That, she says, as "hallucinogenic." She talks with uninhibited gratification about her B.B. King experience because she had the honor of seeing the king live and in his prime (and plaid suit), and he changed her life. It's a feeling blues fans across the country can altogether too well relate to.
It took four tumultuous years for the future blues star to finally try singing, and only then, because she decided that she owed herself on final experience before she died. At nineteen, Janiva had enough of the weight of life's cruelties; and she'd had enough of the darkness in her world. "I was in a pretty bad depression and I knew that I wasn't going to live much longer. I knew that I wasn't. I knew I was going to take my own life. I knew that too."
"Some small voice in me said, 'you know you want to sing. You know how it makes you feel to sing along with your records, so you're just an asshole if you don't try… You're gonna have died and you're not even going to have tried.'" She says that was how she talked to herself in those days. Feeling, as she poignantly put it, "less than zero."
So to satisfy her inner voice, she looked in area music magazines for wanted singers, and the sound of Big Band Swing came calling. "A sixteen piece band… John Stafford was the drummer and he was one of those 'in love with Gene Krupa, Buddy Rich' kind of guys."
She auditioned for the gig and sand a song that she'll never forget, a Buddy Rich and Ella Johnson number called "Since I Fell for You." She earned the gig.
"And I couldn't fuckin' believe it. I couldn't fuckin' believe it. And it went like that, you know what I mean? In other words, there it is again. The music took me and went 'nope, you're not done,' and it pulled me back in."
The music saved her life, and in turn, she dedicated her life to the music. As she described that pivotal moment, "It pulled me back into life. It tethered me." Her stint in the big band started the young singer with a new drive and a renewed lease on life, and would set her on a career path that would produce, to date, eleven albums, twenty two Blues Music Award nominations, and an impressive six wins.
It's little wonder that her 2012 twice Blues Music Award nominated album was autobiographically named Stronger For It. It's even more inspiring that her song, "I Won't Cry," won Song of the Year. Her potent lyrics have more than a touch of self-reflection, which churns out a soul-bearing, deeply personal message that fans far and wide, of different cultures and languages, have been able to effortlessly relate to. Magness has been given the unique ability to distill her incredible lows and highs into a music that truly speaks to the human condition. As she puts it, "I have a PhD in makin' lemonade," she says with her tongue in her cheek before pausing for personal reflection. "I really do."
She may not cry when she gets cut and bleeds, but when she wins a BMA for Entertainer of the Year, and honor that, as a woman, is only shared by the blues legend Koko Taylor, the bets are off. "I'm still crying about it. I'm not making that up. Every time someone brings it up or I have to talk about it, which is wonderful, I still cry about it because I don't know if anybody can really fully understand what that meant to me. It was transcendent… to be standing there knowing that i saw him the first time when I was fourteen…"
"It's a glorious life… to go from that," she says, pushing her dark past below her and standing triumphantly and truly humbled, "to being able to stand on a stage and hear B.B. King call my name…He called my name."
But she doesn't feel her story is exclusively her own. Instead, Janiva works every day as an ambassador for Foster Care Awareness, laying her story out to show the young, at-risk children she speaks to that it doesn't always have to be that hard, that there is hope. And perhaps just as importantly, that a small, seemingly simple act of kindness towards a person in need can forever alter their life. She's living proof. "To bring it back to the idea of foster care, the point to all of that is that you never know who you're going to stand up for. You don't know knjow who that kid's gonna be. You don't. I was a hot mess. I promise."
"That's like a series of miracles. It started with Carrie." Carrie passed away two year ago, but her simple act of kindness, something that seemed so small at the time, continues to have deeply positive and life changing effects that reverberate to this day.
When Carrie first came to see Janiva perform, "as who I am today, in other words, so much healing," she says with a relieved sense of relection, she approached the singer after the show. "Well dear," she said grinning. "I didn't know you could do that." Janiva didn't either, "and we had a moment. It was both of us basically saying, 'holy shit!'"
Janiva calls her greatest accomplishment simply living, and not dying. "I have a beautiful life. It's not perfect. That doesn't mean I don't struggle, because I do. But it's completely changed me. And I haven't been in that closet for years." From tears of a nightmare childhood that nearly took her life to tears of joy, Magness has achieved victories that many could only dream about.
"I thought for sure it was the end of the story," she says about that harrowing time years ago. "I thought it was always going to be that hard. That I was always going to be depressed, that I was always going to suffer post-traumatic stress disorder, every day."
"I thought that was the end of the story. It's not the end of the story."
** End of print article **
The release date for Weeds Like Us by Janiva Magness is June 25th, however, exclusive first editions and downloadable e-books can be pre-ordered now.
*Feature image Margaret Malandruccolo