The band billed this as "An Intimate Night with Shinedown at The Fillmore." Then they blew the roof off. The newly built New Orleans Fillmore, less than a year old, was a great venue to watch this show. The sound, lighting, and viewing was top notch. Close to a sellout, Shinedown did not disappoint their incredible fan base on this night. From the first song to the last, fans danced, jumped around, and sang word for word with lead singer Brent Smith.
The show started with a highly energetic rush from the boys, performing "Devil," "Diamond Eyes," and "Enemies." At one point the crowd had the floor bouncing from jumping up and down. Smith, talking to the crowd, explained they were excited to be playing a different setlist than normal. Usually playing festivals, tonight would give Shinedown an opportunity to play longer and change things up a bit. The song "Kill Your Conscience," was about halfway through the show. Eric Bass (bass player and keyboardist) started the song out by playing a bit from "Amazing Grace" on the keyboards, during which the nearly sold out crowd sang the words on cue.
The band continued rockin' out with Zach Myers (guitarist) murdering the guitar and Barry
Kerch (drummer) pounding the drums as if he was angry and full of hate. I say that with the most respect, sir. The chemistry from the band was spot on. ".45" and "Second Chance," two of their more popular tunes were next. This had the rowdy crowd once again dancing and jumping up and down. Myers and Smith said this was one of the better crowds they have seen in a long time, praising them a couple of times. Shinedown's cover of Lynyrd Skynyrd's "Simple Man" was played acoustically with Myers, joined only by Smith on stage.
The two played a perfect rendition of this legendary song that would have made Ronnie (Ronnie Van Zant-Lynyrd Skynyrd lead singer and song writer) proud. This might have been the highlight of the night, with the entire crowd, even bartenders and security, singing in sync. At times Smith held the microphone down and just listened and watched with the biggest smile. It was an incredible experience to have witnessed.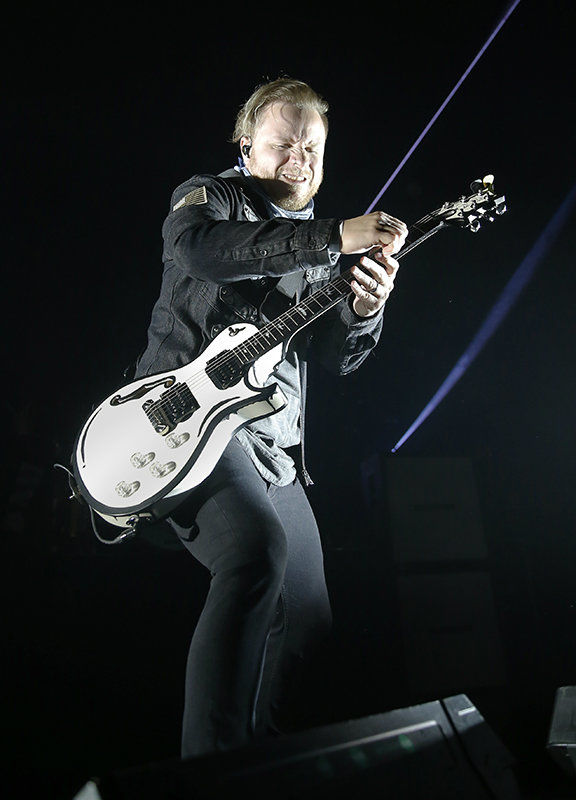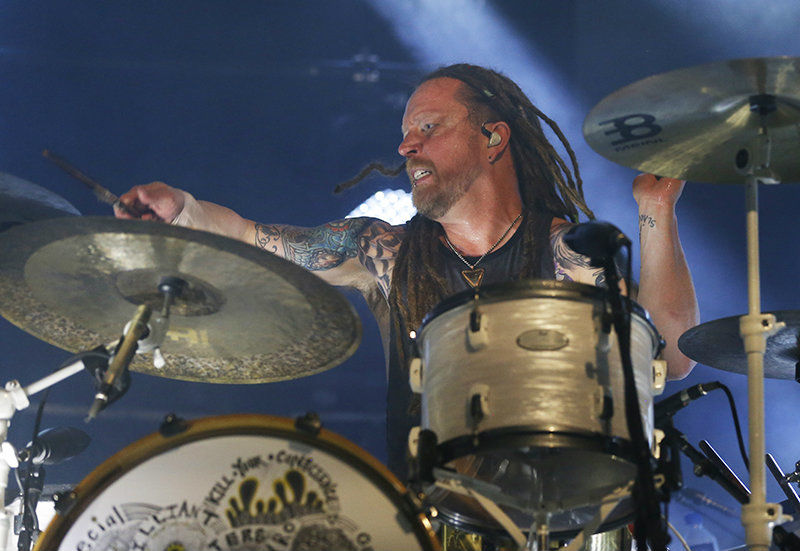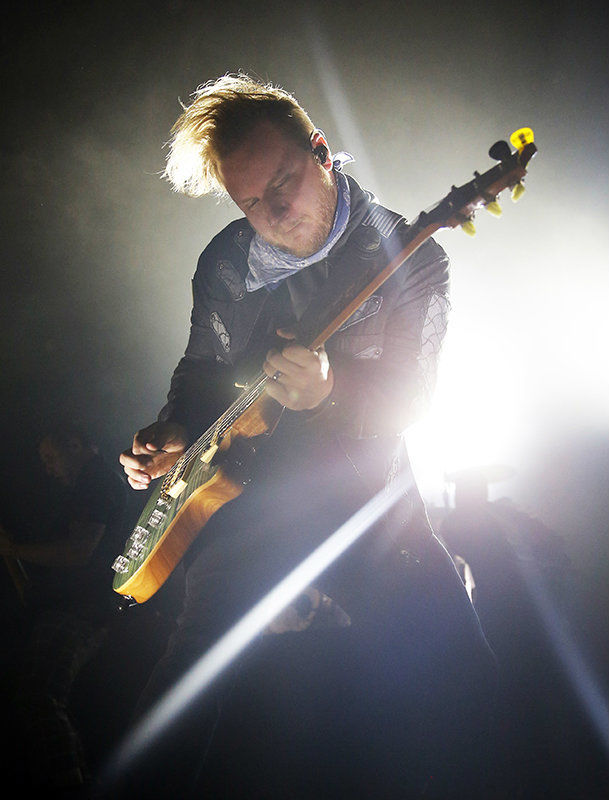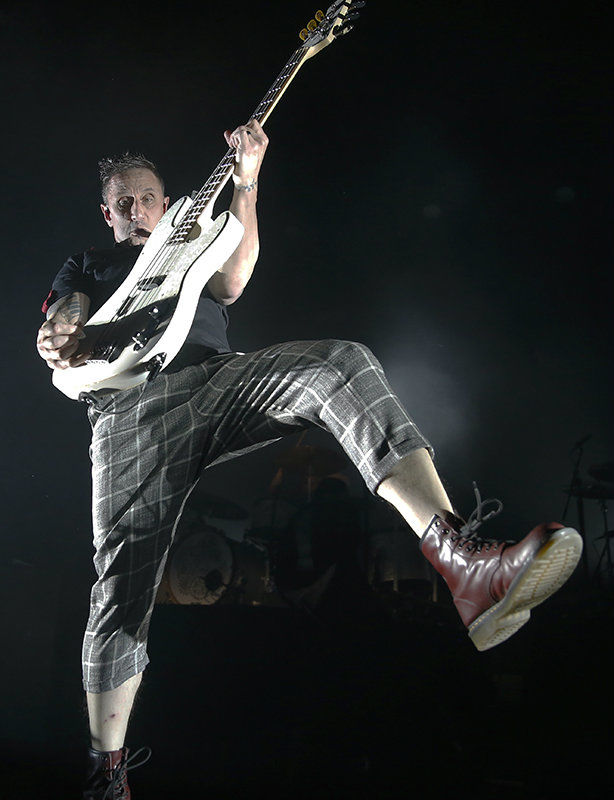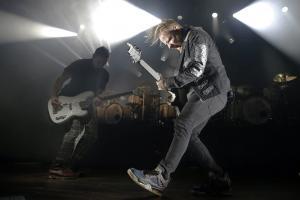 Shinedown continues to tour, and I highly recommend seeing these guys.
*All photo images © Rick Scuteri