In the sparkling little coastal town of Corpus Christi, Texas one of the blues' most predominant drummers, Chris 'Whipper' Layton, was born.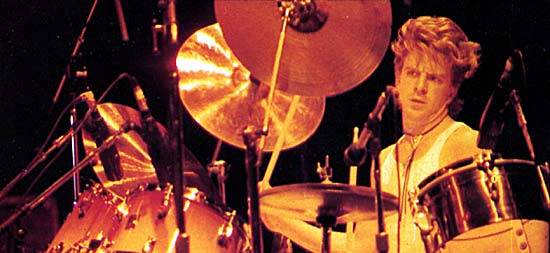 In the 1980s Chris Layton rose to prominence as one third of Stevie Ray Vaughan and Double Trouble. The trio were a phenomenon and brought the blues back into focus in a time of big hair, leg warmers, and Devo, forever changing the landscape of the genre, but it was two decades prior that Layton's musical endeavours began.
In the early 1960s Corpus Christi wasn't home to much live entertainment, and the children and teens alike relied on the radio for discovering the power and prowess of good, hearty music straight from the soul and out through the airwaves. Layton was no exception.
After hearing a popular 1960 hit on the radio, Layton had been struck with inspiration. He wanted to start beating the drums, playing something, anything that would satisfy his newfound need to get involved in music.
"I heard Chubby Checker's 'Twist' on the radio," Layton said. "I was already listening to music but for some reason I heard that and I got excited towards the idea of playing. It's one of those moments that's kind of odd because you think I would have known because I was already listening to music but something about that song made me say 'yeah, you know what I want to play drums'. I didn't know what that meant but I just wanted to start playing something.
"When 'Twist' came on I went outside and cut a couple of branches off some trees and was beating around with them. The branches happened to be from a poisonous plant and my mother saw that and she got all concerned, but my father saw that I was excited about the whole idea. He told me to get rid of the tree branches, wash my hands, and come back to the living room which I did immediately. I actually thought I was in trouble or something but he came back with a whole set of 78s of all Big Band music and started playing that for me and I went 'wow'."
Unbeknownst to Layton drumming was in his blood. His airplane mechanic father was a jazz drummer and vocalist embarking on a little talked about musical journey while serving in the Air Force, and back home amidst running a car dealership.
"My father actually sang in a barbershop quartet in Corpus Christi, Texas but he had been a drummer during the war. He was in the Army Air Force and he was a jazz drummer, and airplane mechanic. He was also a jazz drummer in the non-commissioned officers' club. I didn't know any of that at that time though."
With drumsticks comes a kit, and the then 13 year old Layton had a newly acquired 1965 Ludwig Downbeat four piece in his possession. All he needed was to learn how to play it. With the help of his school's beginner band, and many hours spent listening to Jimi Hendrix' Are You Experienced, Santana's debut record, and Muddy Waters, Layton was well on his way. But it was fellow Texans ZZ Top who opened up the young drummer's world.
"ZZ Top's first record led me to believe there was big man stuff. I went 'what else is going on here?' I heard Freddie King's album Burglar and that led me back to his older records, which then turned me on to a whole bunch of stuff whether it was Little Walter, or Howlin' Wolf, Jimmy Reed, or Hank Ballard. The list just goes on and on of all these great people; Buddy Guy, Junior Wells, BB King, Albert King, Albert Collins, I started hearing all of those people and I went you know what, 'there's a whole bunch of music and I don't know anything about it and its all out there'. Those are the ones that really got me inspired that I spent a lot of time listening to at the start."
After a few years spent mastering his art in junior high, Layton found a new hobby to get him through high school, surfing. While surfing was his newest love, Layton still gave the drums some attention, and eventually graduated school and made the fateful move to Austin, where the pursuit of a proper music career began.
"I guess music's what I wanted to do but I hadn't fully come to terms with it yet. When I was getting out of high school I got a gig at a club in Corpus Christi so I was playing four sets a night, and I was making a living doing that and then I decided I needed to leave Corpus. I'd been to Austin once before to visit my sister at the University of Texas, and I was like 'you know what, I want to go there,' so I moved there which really started the whole of my music career."
Following his big move to Austin, Layton joined his first real band, Greezy Wheels in 1975, and with a record deal behind them and shows in front of them, Layton had a lot to learn.
"They were a band that had a record deal, I never made any records with them, they were done making records for a major label by then, but I was actually working with a band who wrote their own music, and toured around on a kind of limited basis so I got a pay check every Friday, and I went 'Oh this is like being a professional musician, I'm really working with a band'."
The realities of being a professional musicians soon had Layton second guessing himself. Though it wouldn't be long until fate intervened, as the drummer's chance meeting with Stevie Ray Vaughan was just around the corner.
"Up until that point, this is a year and a half later, I was thinking and I had doubts about whether or not I would be a professional musician, but with that came the realization 'I'm here, and this is what I do.' So I was a professional musician, and that's when I ran into Stevie."
The meeting came about in late 1976 thanks to Layton's roommate Joe who was the saxophone player in Paul Ray and The Cobras, the hotshot Texas band Stevie Ray had been performing with. Upon seeing Vaughan play for the first time Layton recalls feeling "mesmerized".
"The first meeting with him was going out and seeing the band that he was playing with called Paul Ray and the Cobras, which my roommate was the sax player in. So that's what led me out there. He said 'you've got to come see us,' and I didn't for the longest time and then one Tuesday evening, they played a regular gig every Tuesday night at a club called Sub Creek Salute, I went to go see them play and I was mesmerized by his playing" Chris said.
"He wasn't really doing anything that people came to know him for but I was still thinking 'whoa, this guy's really, really something, there's something about him.' I've never seen anybody who had that kind of thing that he had. We met the next day. He came over to the apartment and we were talking and I told him I'd love to work with him however that would be, whatever basis that might be."
While Vaughan remained in the Cobras for some time after their meeting, Lou Ann Barton had successfully pulled him away to join the very first incarnation of the group that would later be known as Double Trouble.
"Lou Ann Barton pulled him out of that band to start a band that she had engineered called Triple Threat Revue, which turned into Double Trouble, and it was then that he asked me to join the band."
While Layton had been hypnotized by Vaughan's playing at Sub Creek Salute, the blues had yet to become his forte. A trait that Layton came to find out decades after Vaughan's passing was the reason the guitarist wanted to work with him.
"I hadn't been in a blues band, and I hadn't really played blues until then which I actually came to find out many, many years later was something that Stevie really liked because I didn't have any preconceptions about what it was or what it would be. Oddly enough, I found that story out, he never said that to me but he told my roommate that as he came up to the steps of our apartment that day.
"I was back playing drums, and Joe opened the door and Stevie said 'hey, has he ever played blues?' He brought Joe out on the stoop, out on the front porch, and Joe said 'nah, you know he never has,' and Stevie said 'That's good, I like that.'
"My friend and I we just talked about this like two years ago, he said 'you ever heard that story?' I said 'No, I never have.' He said 'yeah, I think he was thinking that maybe you'd be somebody that he'd like to work with because he didn't want the baggage of getting someone who would say 'ah no, I play blues this way and that's how I do it', because that's apparently what he'd run into; a lot of people saying 'no, this is how I do this thing, and that's how I am and what I am,' and he wasn't interested in that kind of thing".
As Triple Threat Revue came to an end, Double Trouble had officially started taking shape with Vaughan on vocals and guitar, Layton on drums and their newest member Tommy Shannon on the bass. But while their personal chemistry was abundant their musical chemistry still had a ways to go.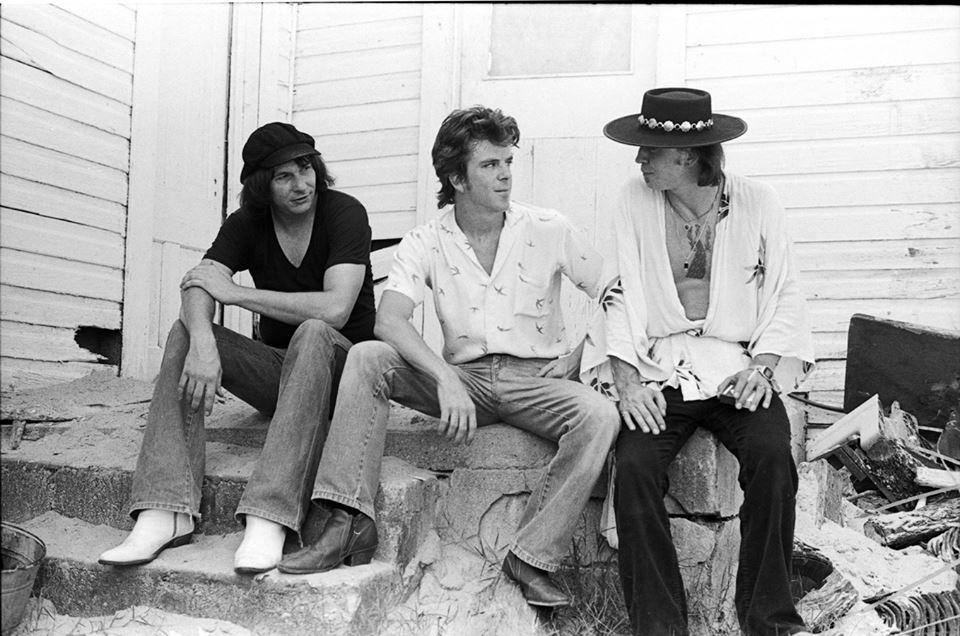 "I think we had something, but we worked at it and that kind of developed as much as us just having it right off the bat as a band. The three of us played together and had a thing, but we also developed that more. There was a chemistry but I think it was more of a personal chemistry and the musical chemistry developed as we went along," said Layton.
After a while the trio had successfully found a sound of their own, and were making a living touring around Texas. Their prodigious and tight knit playing was a throwback the super-group magic of Cream, and it wasn't long before they caught the eyes and ears of David Bowie and Jackson Browne, leading to the accidental recording of their first record, Texas Flood.
"There was a whole different musical thing happening at the time. There was Culture Club and A Flock of Seagulls, The Psychedelic Furs, The Romantics, Talking Heads, and all kinds of different stuff was going on. There really wasn't a band like Stevie Ray Vaughan and Double Trouble doing anything. Not for a major label.
"So, when we went to Switzerland, Jerry Wexler heard us and put us on the Montreux Music Festival line-up and that's where David Bowie saw us. The next night Jackson Browne did and offered us his studio, for us to go out to LA and make some tapes. There was nothing to do, there was no record label, there was no 'we're making our first record' we just went out and
recorded some songs and it turned into Texas Flood later. All of it seemed almost accidental, that's what it looked like in the end.
"I didn't know we were onto something special. We were just three guys making a tape. Texas Flood happening and that turning into a record was really accidental. I thought something was really happening, we already thought we were happening as a band but major labels came and saw us and they passed on us, and they said 'it's old music, people aren't listening to that'."
While labels were passing on SRV and Double Trouble, Vaughan had been summoned by Bowie to play guitar on his new record "Let's Dance". Vaughan was thrust into the public eye, leading to Double Trouble being signed, and Vaughan leaving Bowie stranded before a major tour.
In 1983 after signing to Epic Records the trio released the tapes they recorded with Browne and suddenly fame was upon them. The boys from Texas were now stars. It was a time which Layton recalls as being full of commotion, yet they were soon to find out it was just the calm before the storm.
"You get signed to a major label deal and there's all that commotion. Stevie was making 'Let's Dance' with David Bowie and things were happening. There was a lot of energy and a lot of stuff going on. It came back to us getting a deal with Epic Records and putting out the tapes that became Texas Flood and then we started touring. We were right in the middle of the whole game there. So much was happening, and it changed everything.
"We got real busy, and on many levels things were more serious than they had ever been. Up until that point you've got three guys who are making music, traveling around doing shows at clubs, and then all of a sudden you've got a record deal, you've got responsibilities, and touring, and records coming out, singles, and reviews, all kinds of things that are going on, you go 'wow this really is a busy life'.
"You don't know about it until you've had the experience. You just think 'well we're playing in a band and we'd like to get these things going on' but you don't know what they mean. You've never been there. Then all of a sudden you are and you go 'oh, there's a lot going on here'."
Texas Flood had taken America by storm, peaking at #38 on the Billboard 200 charts following its release. On the back of the album's success, the boys headed for New York City's Power Station in '84 to record and co-produce their second record, Couldn't Stand the Weather.
Couldn't Stand the Weather proved to be an even bigger hit, selling more than one million copies in its first few weeks. A world tour followed in support of the record, and in early '85 the band was back in the studio to lay down their third album, Soul to Soul.
Three hit albums in three years, and life on the road filled with deadly vices began to take its toll on the group, a time that Layton remembers as being "tense."
"I think we were creating self-tension if anything. Living that life we were really busy, we were so busy for almost a decade we were hardly ever home. We were just solidly working, going all over the world making records and touring. So, there wasn't really band tension but we were just driving ourselves into the ground with the way we were living. That was a pretty fast time.
"It was a fairly short time between Texas Flood and the end of the touring period of Soul to Soul. I thought about this the other day, there really wasn't much time between the release of Texas Flood and then we went in to record the live record."
Life in the fast lane seen things take a dramatic turn for the worse. The band's overt drug use, Vaughan's in particular, sent things on a downward trajectory threatening the future of the band, and their lives. Some huge changes were about to be made.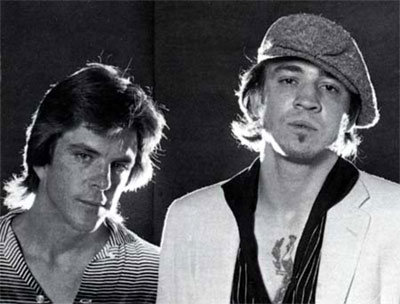 "I thought that everybody was getting into bad health over the way we were living and I had a concern that Stevie could die, Layton shared. "When I think back on it I go 'boy, anything could have happened the way we were living'. He had an incident in Germany where he collapsed when he and I were out and that's probably a more well-known story. We got him back to the hotel and the medics came and they took him to the hospital and we did another show in Switzerland before he checked into a hospital rehab facility in London. When we were doing shows in London and Stevie fell off a gang plate and that's when we brought everything to a halt. Everything changed."
*Feature image Tony Joe Gardner