Powerhouse vocalist Eliza Neals comes out swinging with one of the most notorious Blues-rock guitarists in the industry. Ted Horowitz AKA Popa Chubby is producer, arranger & plays guitar on Neals' all new, original Sweet Or Mean EP.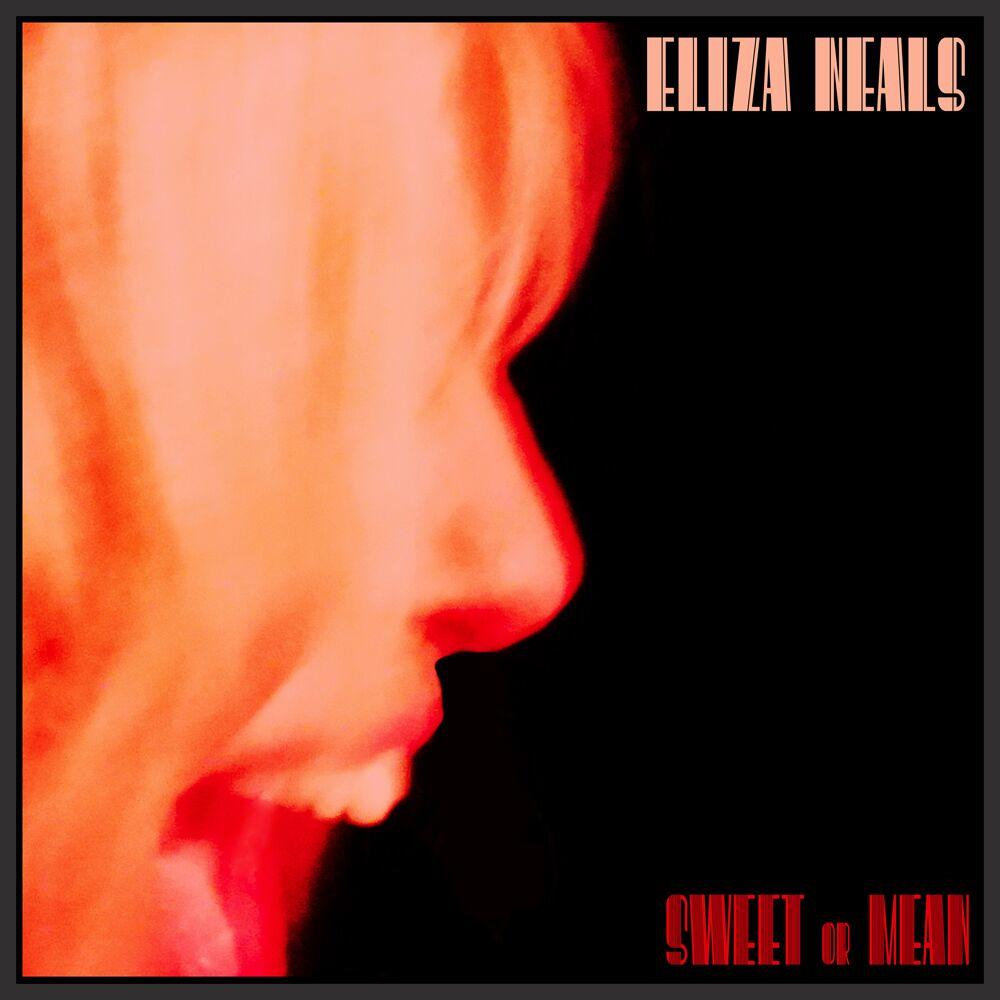 Eliza admits that the drama on these tunes is 100% authentic; because truth is strangely more entertaining than fiction. Sweet or Mean is rootsy, blues-rock bliss with no gimmicks or tricks from the first heavenly note to the last guitar riff. Popa Chubby's tone is reminiscent of ZZ Top, Santana and other seasoned vintage guitarists who know how to knock audiences out.
On the opening tune "Pawn Shop Blues," luscious horn lines and slide guitar with Eliza's powerful and soulful vocals grab hold of you. Trained in opera, but with the grit of Koko Taylor, Neals' voice is like sand in a velvet bag, fired from a shotgun. Add to that the amazing horns of Ian Hendrickson-Smith on saxophone and Michael Leonhart on trumpet plus the killer guitar of the Beast From the East, and you know something special is in store.
The entire group of musicians making up Sweet Or Mean is stellar. New York based pianist/hammond organ specialist Dave Keyes adds his extraordinary skills, while bassist Chris Gambaro-Vega and drummer John Medeiros, Jr. complete the ferocious rhythm section.
Things get stormy with "Blackish Gray." An on-again, off-again love story that's so familiar it leaves you with the chills. Neals' vocals are haunting, and Horowitz' guitar calls down the thunder.
The autobiographical "Bitten By the Blues," has all the classic rock and blues aspects one would expect from an artist who claims them both (as well as 70s soul) as her major musical influences. The song is upbeat, tells a true story, and calls out Neals' heroes by name.
We almost always have a personal favorite from every new release we review, and Sweet Or Mean is no different. Track #4 is entitled "Livin' With Yo Mama." The title alone grabbed our attention, but when the song began, our short hairs stood up. Sonically, this is the kind of nasty, hyper-electrified, gut-bucket blues that holds your huevos at knife point. A 100% ass-kicker from the jump, the lyrics are both humorous and familiar. We think a lot of women have been in this position, and Eliza Neals has now given them an anthem.
Things take an interesting turn with "Knock, Knock, Knockin'." All the indomitable electric music is replaced with the sweet sound of Popa Chubby playing a rare Martin D28 acoustic guitar. The pace doesn't slow one iota though, as the chugging rhythms lend perfectly to the gravel in Neals' voice. Make no mistake, she's comin' to get ya and wants you to know it.
Inside the warm, acoustically stunning, analog recording studio called GB's Juke Joint in Long Island City, is where the sessions for Sweet or Mean were born. Ted's long time friend and blues lover Glen Forrest made it all happen with his ultra vintage gear and expertise. Recording engineer to the stars Paul Klimson (John Legend, The Roots), was on hand to capture and mix Eliza's unique songs and gritty vocal tone. Additional tracking engineering at GB's was was provided by Colin Mohnacs. Final mastering was done by Dave Feeny at The Tempermill back in Eliza's original stomping ground of Ferndale, Michigan.
Blues-Rock may be a newer form of the genre, but it's a legitimate one and Neals has made it her niche. From her bottom heavy debut Breaking and Entering, through the Gothic blues of 10,000 Feet Below, she has proven that women have every place in the blues world, and can run with the biggest dogs in the yard. Now comes Sweet Or Mean, leaving no doubt. Available tomorrow, July 4th, these are 6 tracks that you'll play over and over.
Artist: Eliza Neals
Title: Sweet Or Mean
Label: E-H Records
Release Date: July 4th, 2019
Running Time: 25:33
*Feature image courtesy of E-H Records