Beth Hart is as real as it gets. At a time when other musicians polish their songs, airbrush their image, conceal their blemishes, deny their age and bury their darkest secrets, this is one artist who throws down her cards and invites you to either walk or love her anyway.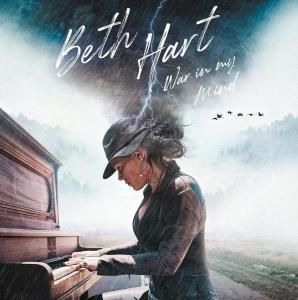 With War In My Mind, this Grammy-nominated talent has never served herself up so raw, on a record that embraces her merits and flaws, channels her bittersweet headspace and spins gold from her demons.
"More than any record I've ever made, I'm more open to being myself on these songs," Beth explains. "I've come a long way with healing, and I'm comfortable with my darknesses, weirdnesses and things that I'm ashamed of – as well as all the things that make me feel good."
Having followed the fascinating career of Beth Hart for a quarter-century, we've learnt not to rule anything out – so long as it's real. And now, with War In My Mind, this songwriter has made a record that bares her soul, represents her warts-and-all, and makes no apology for it.
*Feature image from Beth Hart Facebook