Guitar tone is an important ingredient in rock and roll and blues. Think about Ike Turner's distortion on "Rocket 88." Or Jimi Hendrix's out-of-phase guitar work. Or Stevie Ray Vaughan's gigantic sound. It's not just about the notes; there needs to be something magical transmitting them, too. Which is why Ronnie Earl and the Broadcasters' Beyond the Blue Door is such a fascinating album. Earl, a master blues guitarist, shows off considerable taste and skill using an impressively spartan tone.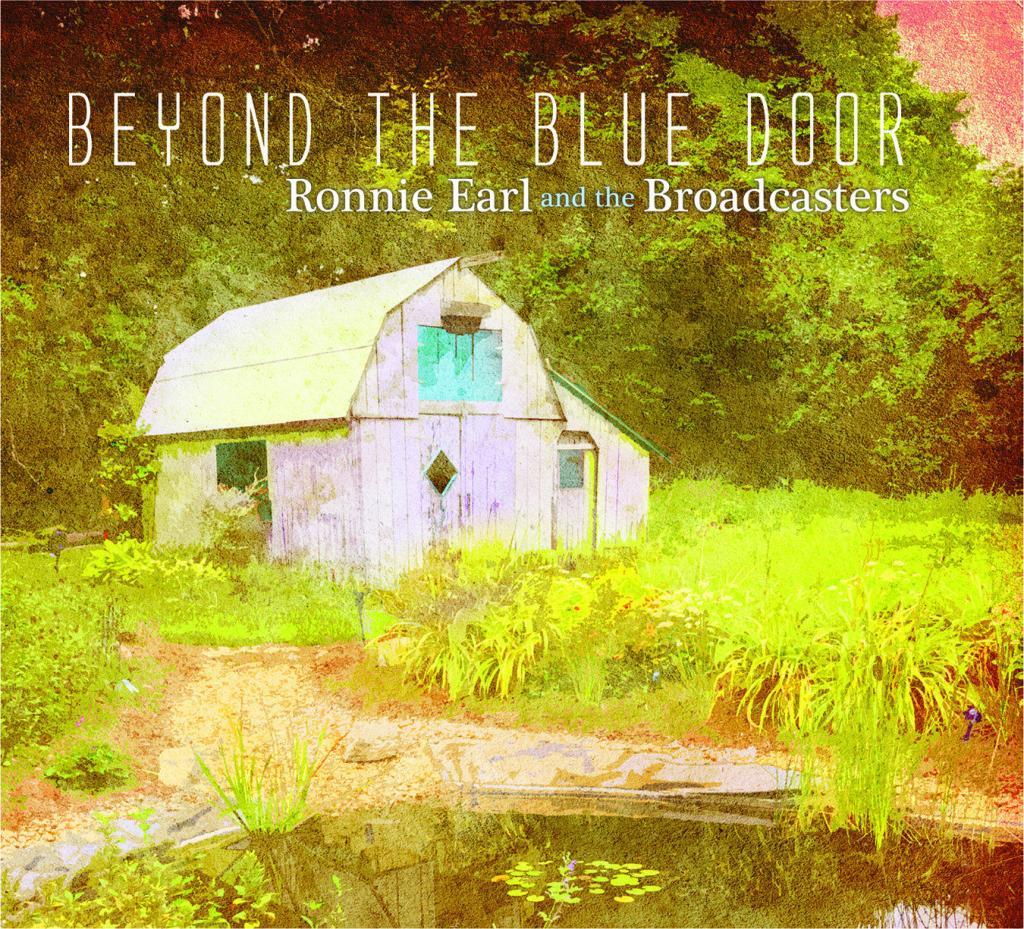 Earl is a guitarist's guitarist. If you visit his website, you'll find pictures of him with everyone from B.B. King to Eric Clapton, to Vaughan. There's often a subtext referring to someone being especially enjoyed by other people in the field. "Comedian's comedians" often aren't funny. I can't even imagine what a "plumber's plumber" is like. But Earl is respected by his colleagues for his deceptively simple playing. He's able to put across a lot of emotion in the perfect number of notes.
But his tone is what knocks me out. Its Zen, its cleanliness, sounding like the purest essence of electric guitar. There's a jazzy element to it, aided by his arrangements, which include sax, organ, and singer Diane Blue. Blue lives up to her name, with a powerfully resonant voice, a blues grit, but a jazz-influenced delivery. Earl's guitar, though, is pure blues simplicity.
The album's bluesiest moments feature Kim Wilson, harmonica player/singer and member of the Fabulous Thunderbirds. Wilson plays on three tracks, his laid-back voice the vocal equivalent of Earl's guitar. They mesh perfectly on a cover of Howlin' Wolf's "Baby How Long." And while they don't have the cool abandon of the original, theirs has a world-weary maturity that takes the song someplace new. They also collaborate on "Wolf Song," an Earl-penned instrumental inspired by Wolf's "Smokestack Lightning." Dave Limina delivers some beautiful piano that, while not your typical Otis Spann-esque blues work, is still quite striking.
One of the album's strongest tunes is Earl's cover of Bob Dylan's "It Takes a Lot to Laugh, It Takes a Train to Cry." It's rawer than Dylan's studio version, featuring delicate acoustic guitar and chillingly lonely vocals from David Bromberg (who also did an amazing job on the album's liner notes). Earl holds his own with just his electric guitar. The track is just the two artists and while the Broadcasters are a fantastic backing band, it shows the power Earl can wield with just his guitar (and, to be fair, Bromberg's voice).
This isn't a wild, raucous kind of album. It's got a mellow energy, which is nice, because it lets you hear and appreciate the different pieces comprising it. It meanders at times, mostly on the almost-10-minute-long "A Soul That's Been Abused," but when Earl and his band are locked in and focused, they're a force to be reckoned with. Fans of laid-back blues and jazz will love Earl's playing which is fun, smart, and has tone for days.
*Feature image Tom Hazeltine