The Peterson Brothers combine youthful energy and modern influences with soul, funk, blues & jazz to a create a sound that is uniquely their own. Their live shows often feature jam-band style improvisation, and they'll be bringing that live energy to the inaugural Lone Star Blues and Heritage Festival October 25-27 at Salmon Lake Park in Grapeland, Texas.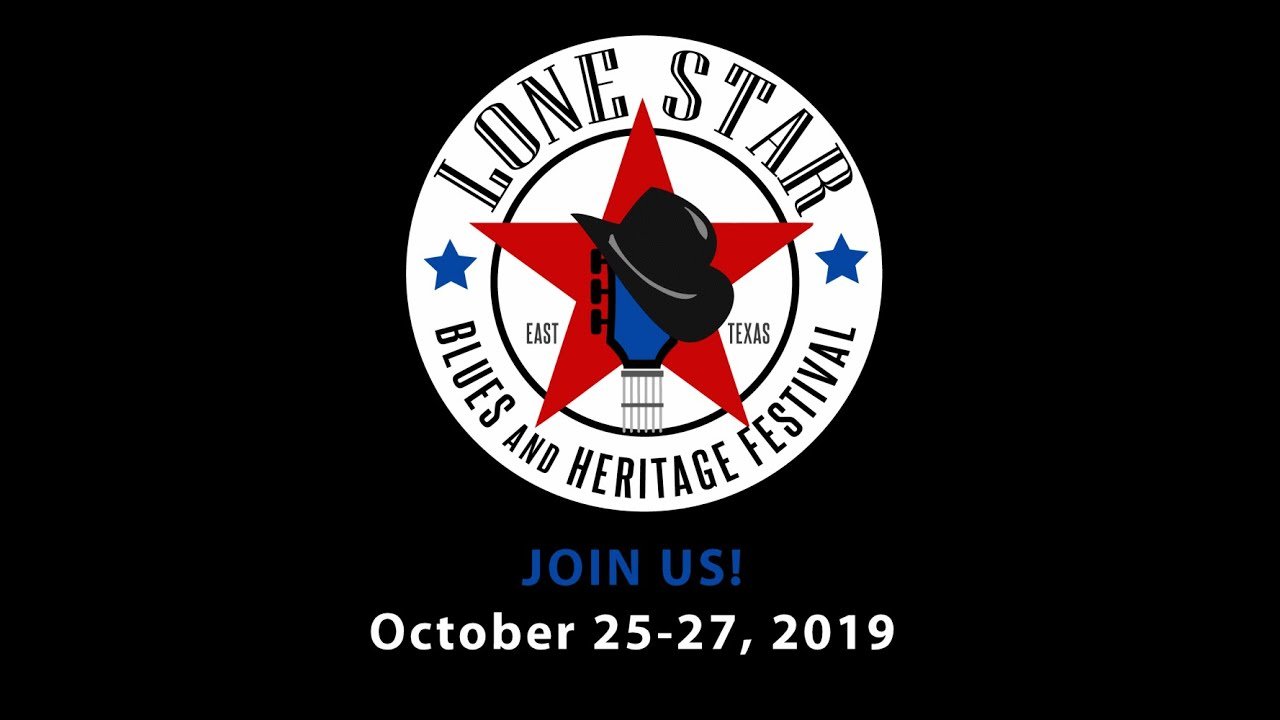 The festival's location is significant because the area is considered the westernmost region of the Deep South, and has been fertile ground for some of the most influential blues artists of the twentieth century including Blind Lemon Jefferson, 'The Father of Texas Blues,'; Lightnin' Hopkins; T-Bone Walker; Freddie King and more.
Based near Austin, Texas the Peterson Brothers quite literally grew up in the ATX music scene. Although they weren't raised in a musical family, they've more than made up for that in a very short time. Alex is 20, and plays bass. Glenn Jr. is 22 and is the band's guitarist. The brothers share vocal duties.
"Actually me and Glenn are probably the only musicians in our whole family," Alex states. "We didn't have a church band growing up, no music school or anything like that. It was just something we wanted to get into and try out. Luckily our parents have always been super supportive of anything we wanted to try."
"Our dad went to garage sales and would buy lots of records, of all kinds," Glenn added. "Soul records, hip-hop records, everything. But the records we always picked out were records by BB King, The Isley Brothers, Earth, Wind and Fire, and The Brothers Johnson."
There aren't a lot of bassists that can play their instrument like a lead. Alex Peterson is one of them. There's a huge funk influence in his playing, and the back-and-forth between him and brother Glenn's searing guitar is thrilling to watch and hear.
Although the soul and funk influence is there, the blues are never far from their hearts. "Yeah, soul and funk had a big influence on us," Glenn said. "But branching out there were all these Texas guys that reached us as well. One of our favorites musically is Johnny 'Guitar' Watson. Him, Freddie, Albert Collins, Johnny Copeland were some big guys that influenced us early on. Them and some of the other older Texas guys had a huge impact on us. Soul, jazz, R&B, are all intertwined but at the end of the day these guys all had their roots in the blues."
It's important to point out the ages of these young cats, as they've become one of the most popular festival fixtures in the US, in just 10 years. OK, you doing that math?  That's right. They began at ages 9 and 12 respectively and their first gig was a pretty impressive one.
"The first gig we played was in Austin, and it wasn't really a gig," Glenn shared. "We actually sat in with Pinetop Perkins at this old club called Nuno's on 6th Street that's no longer there. That was our introduction into the Austin music scene and it was really cool to get our feet wet sitting in with blues royalty. We were also able to meet guys like Willie 'Big Eyes' Smith and guys like that and build relationships with them later on.
"Not long after we started playing Antone's a lot," he continued. "In fact we just had a show there a couple weeks ago for their anniversary. So we basically got our start there and then went on to play other gigs around the scene."
But it's not just the Austin scene the Peterson Brothers play anymore. They've thrilled crowds at the Chicago Blues Festival, Minnesota State Fair, Riverbend Festival, Austin City Limits Festival, Ogden Roots and Blues, King Biscuit Festival, Old Settler's Music Fest, Kerrville Folk Festival, Lancaster Blues & Roots, Allentown Blues, Brews & Barbecue, and many more. The young brothers have opened for, and played with the likes of Gary Clark Jr., Robert Randolph and the Family Band, Kenny Wayne Shepherd, Buddy Guy, and the late B.B. King.
Their spot on the Lone Star lineup is enough to make any artist a bit nervous, sandwiched between the renowned Benny Turner (who played bass with his brother Freddie King, Mighty Joe Young, Marva Wright and more and will be celebrating his 80th birthday at the festival), and Houston's soul blues diva Trudy Lynn. The treasured spot is exciting for the Petersons as they consider many of the artists scheduled to be friends and inspirations.
"That's one of the best brother duos to ever do it," Alex told us speaking of Turner. "Growing up we watched so many videos of them and seeing Benny on bass with Freddie is just amazing."
That wasn't the only brother band that inspired Alex and Glenn though. "Once we made that connection, we paid close attention to that chemistry," Glenn added. "Then you had other brother groups we studied coming up like The Isley Brothers, Earth, Wind and Fire, The Brothers Johnson. And what's amazing is all these brother groups had their roots in the blues coming up too. Then they branched into soul, R&B, and funk. It's always cool to study the great sibling bands that came up carrying on that tradition and legacy."
The Peterson Brothers have a standing room only weekly residency at Austin's famed music hall, The Continental Club, and have for the last 7 years. Their eponymous debut album was released in 2015, but the brothers say they have an EP slated for release in the fall of this year.
The brothers say they're looking forward to seeing everyone at the upcoming Lone Star Festival. "Half of these we've jammed with," Glenn says. "I think we've met just about everybody who is playing there at some point." Alex added, "Once you've been doing this a while, a festival like this becomes like a big family reunion."
Tickets for the Lone Star Blues and Heritage Festival are available now. Daily tickets or 3-day passes, both general admission and VIP can be purchased HERE. Other artists scheduled to appear include 2019 Soul Blues Female Artist of the Year Annika Chambers, 2018 International Blues Challenge champions, Keeshea Pratt Band, powerhouse teenage blues rockers Salvation From Sundown, Buddy Flett, Dylan Bishop, EJ Mathews, Houston Blues Society Lifetime Achievement Award winner Milton Hopkins, harmonica master Steve Krase, and many more.
*Feature image Lee Ann Flynn