Editor's Note: This is Part 2 of Chloe Richardson's feature interview with drummer Chris Layton. Part 1 can be read here.
After things took a turn for the worse, Chris, Stevie and Tommy each decided to take a break from their exhausting tour schedule and sober up. The guys got clean and soon embarked on the recording of In Step, which Layton says caused a great deal of worry for the band, having never recorded an album without their vices.
"Really up until the tapes for Texas Flood it was kind of low key on the drug and alcohol front. There was drinking and there were some drugs, but by the time you fast forward all the way to In Step, it was all nice and clean and sober."
"It was like 'well, this is a big record,' we looked at all of them as being important records, we were as serious about the music as we were capable of being, but it was like 'ok it's been another year since we put out a studio record and now here we are, everybody's sober and clean,' then you honestly start examining everything and it's kind of daunting to get started."
"You think 'will we be any good? We've never actually done this in this way'. There are all these questions, and self-doubt, wondering what it will it all mean, and how good it will be, but once the process got going we were like 'well, this is good! That helped.'"
As their worries dissipated, their masterful musicianship shone through in a way that hadn't been present on any other Double Trouble record.
The clouds had evidently stripped away, and SRV and Double Trouble were finally allowing the extent of their musical capabilities to show. This was a pivotal moment in the bands timeline and it didn't go amiss with fans and critics alike. At the 1990 Grammy Awards, In Step won Best Contemporary Blues album. Layton says the band's newfound soberness had things connecting in a way they hadn't previously, making the album a "great" one.
"I like In Step because it was something that was very coherent with us as a band. I wouldn't say it's my favorite any more than the other ones because there's things about the other records that I like, particular songs and how they came out, but that's a good one. I like that one for nothing else but purely for the reason that it's a great record of a band playing really well together, and making good music."
Unbeknownst to the band, In Step would be their fourth and final recording together. Still running high off the success of the album, the band booked in to play two nights at Alpine Valley in East Troy, Wisconsin alongside some of their greatest heroes and mentors; Eric Clapton, Buddy Guy, Robert Cray, and Jimmie Vaughan, however after the final performance unexpected tragedy struck. Vaughan's life had come to an end, and Layton's had been brought to a sudden halt.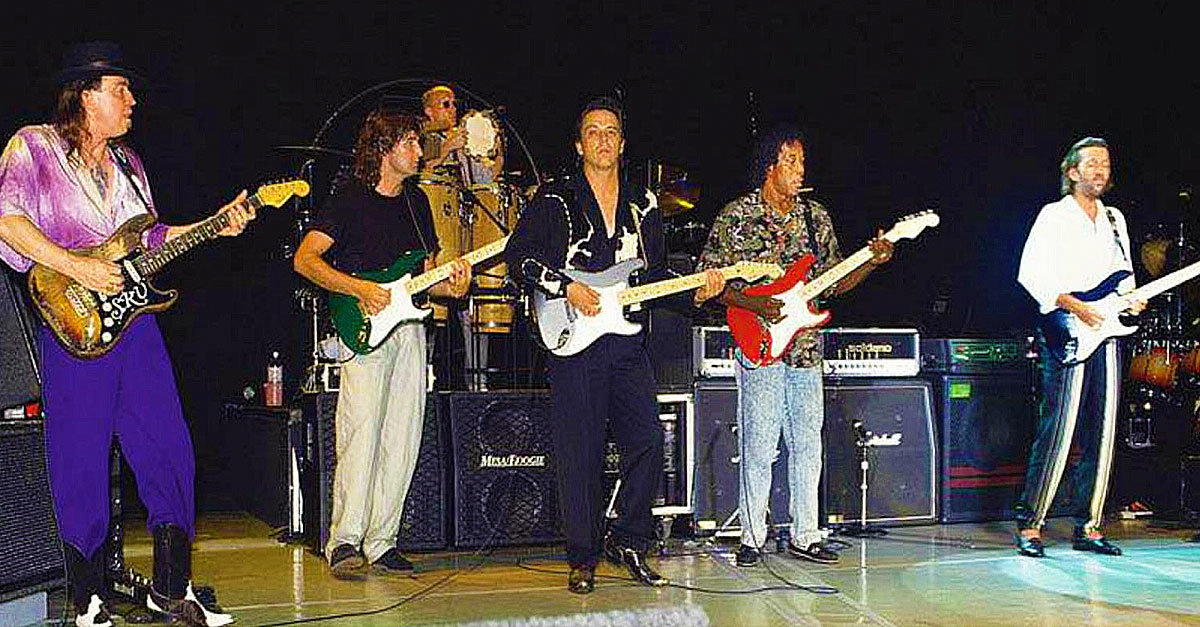 "We had two really, really great nights at Alpine Valley, and everything was as good as it could get, or better than it had ever been so it's a big juxtaposition to feel that and have all of that going on, and then the next day you find out that somebody who was that important to your whole life is gone and everything's over."
After finding out about Vaughan's death the next morning, Layton recalls not wanting to believe the news, and the horror he felt when facing the reality that the band was now over and his life had changed forever.
"I was feeling horror. I didn't actually believe it, I thought it was a bad joke. We were all in Chicago we'd done the second show with Eric Clapton at Alpine Valley, we were all supposed to be back at the hotel in Chicago and early the next morning we got convened for a band meeting and Stevie was the only one who wasn't there, then we got the call saying 'there was an accident last night, and this is what happened', I didn't believe it."
"The world changed because you're not feeling one kind of feeling or one particular way about it all, it's a major event where you go 'well, this is the best we've ever been'. Stevie and I had a really decent conversation right before he got on the helicopter about new ideas for a record, him and Jimmie were going to do a little bit with a few dates to promote the Family Style record, and he said 'I'm really excited, I've got a bunch of wild ideas about what we can start working on for our next record' and we chatted a little about that."
"I went to bed thinking 'this is as good as it's ever been, we're at the top of our whole career' and boom, up and away, you find out the next day that it's all over, it's a devastation."
With SRV and Double Trouble's unexplored potential and the death of such an important person in his life looming over him, Layton's next move was to do nothing. While grieving his losses the drummer took a step back from music until a friend pulled him out of his misery and back into the studio.
"I didn't want to play music for a while. I had a friend Steven, he's passed away now, who called me up and made me get off the couch and come do a record for him and it was great, it was a great call. He said 'hey, I want you to play drums on this record I'm producing' and I said 'yeah, I don't really want to play' and he said 'I know you don't want to and that's why you've got to get off the couch right now and come over to the studio. Bring your stuff and let's get started cause I'm not taking no for an answer'".
"That was really something that helped change everything for me, god love him, I'll always remember that."
From one Steve to another, Layton was inspired again, and decided to start a band with Double Trouble bandmate Tommy Shannon. With the addition of Doyle Bramhall II, and Charlie Sexton the Arc Angels had officially kicked off, marking the beginning of a new chapter in Layton's career.
"Around that time I had an idea for a band that soon became one and that was the Arc Angels. It was just me and my idea and I was trying to get some people together, me and Tommy, Doyle and Charlie, then someone actually inquired about the idea which kind of helped put us together, and we had a deal so we were off and running. All of those things came together within the few short months of when Stevie had passed away."
The Arc Angels' debut album charted and received a flood of critical praise. With their fan base growing, the group continued to play together from 1990 until Bramhall's heroin addiction forced the group to disband in 1993.
In the following years Layton's career took many turns. He and Shannon continued to join forces, playing with star guitar players across the country from Chicago's own Jimmy D. Lane, to Louisiana boy Kenny Wayne Shepherd. In 2001 the dynamic blues playing duo decided it was time to record another Double Trouble album, a decision that came about after Shannon picked up the guitar, and started writing songs, encouraging Layton to do the same.
"Tommy had picked up the guitar. In his youth he had played the guitar and he only became a bass player because just outside of Amarillo, Texas some guys wanted to start a band but they said 'we already have two guitar players, we need a bass player' so he said 'well, I'll play bass' that's how he ended up becoming a bass player."
"So, he started playing guitar again and he said 'man, I'm writing songs' and he played a couple and I said 'those are great songs' he said 'Whipper, you got to learn how to play the guitar, we could write songs together' and I didn't know about all that but I did, I got a guitar, and started taking guitar lessons and we did, that's exactly what we did.
"When all of that was beginning I said 'hey, we ought to make a record, take these songs and make a record, try this out and see if we can get all of our friends and people we admire and respect and see what we can put together and the result was the Double Trouble record" said Layton.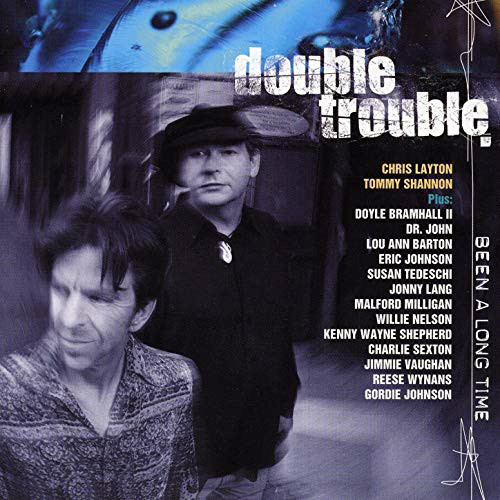 In 2001 Double Trouble's first and only record without Stevie Ray Vaughan was released. The aptly titled Been A Long Time featured a glittering line-up of guest musicians and long-time collaborators of the duo including Jimmie Vaughan, Eric Johnson, Susan Tedeschi, Dr John, Lou Ann Barton, Derek O'Brien, and Arc Angels alumni Doyle Bramhall II, and Charlie Sexton.
In the midst of CD and vinyl being left behind in favor of Napster Layton says he and Shannon weren't sure what the outcome of the record would be for a band unable to tour due to the fact they were the only two permanent members. But despite their second guessing, the album was a complete success, and garnered astounding reviews across the board.
Been A Long Time managed to both honor Stevie's legacy with class and finesse, and highlight Layton and Shannon's own song writing abilities. The project gave SRV and Double Trouble fans the rare chance to see the rhythm section at the forefront.
"We hoped for success. We thought as we were doing it that it was actually turning out really good. Charlie Sexton produced it for us, we did it together so it was a good collaborative effort…The whole world was kind of changing, and we thought 'we don't know what it means, we're not really a band but we can do a tour we wish we did it but it wouldn't have been with all of the people who were on the record.
"So, we just didn't really know what it would mean, but we hoped that people who were curious about Double Trouble and had listened to the previous bands of Tommy and I, and the Stevie people might be real interested in it and we might get a big push out of that, which we did."
"The record did well, and we were happy with the success especially given the time and what was going on, it was actually real successful but there was no band, it was more of a project thing and then it was over. But I was really, really glad. I think one of the best things I've ever done is us starting that whole idea and carrying it forward to do that."
After the projects end the pair went in different musical directions, playing together only on occasion. However, after decades of extensive playing, touring, and creating Shannon decided to retire his bass a few years ago.
"We haven't played together in a while, he kind of stopped touring and playing. I'm pretty active, I work all the time, I enjoy it but he didn't want to do it on that kind of basis so that kept us from working. He had some minor health issues a few years ago and that got better but he decided he didn't want to go out and do all of that anymore. He doesn't want to be out on the road, so the answer is no we haven't worked in a number of years together."
While the pair haven't played together in a long while, Layton says that although it's unlikely a Double Trouble reunion isn't completely off the cards.
"God, I'd hate to discount or count anything out but I'd say maybe not. I don't think so."
Reunion or not, in 2015 Double Trouble were finally inducted into the Rock and Roll Hall of Fame. An evening that saw the pair back together again, and honoring Stevie and the music they made. As awards had never been his focus, Layton says he was surprised by the achievement, but calls playing with Double Trouble the highlight of his career.
"It was pretty trippy. I never even thought about such things, I was like 'WHAT?! We've been nominated? You're kidding'. I was surprised by all of it, and then when we were actually being inducted, they said 'you guys are going in, you're inducted' I went 'really?' It's not like I thought we weren't good enough but I just never really thought about such things. We never really thought about winning Grammys, or getting awards from societies, we just didn't think about those things, we never really did."
"Playing with Double Trouble was an experience of a lifetime, you meet some people and you go 'God, we really have a good thing here, it feels good, it feels real, its authentic, we're all in the same place trying to make this great music' and then all of this wonderful stuff happens none of which has ever even happened in somebody's life before, my life."
"You have dreams when you're younger you'll go 'yeah I want to be in band, and make records maybe, and do this and travel' and you've never done any of it then all of a sudden you've done all of it, so that's pretty special as a whole experience. Stevie was just a fabulous person to play with and we had a great band, so that's the highlight."
While SRV and Double Trouble was the highlight, Layton says his other endeavors have given him just as much satisfaction.
"The other bands like the Arc Angels they were real serious endeavors so they were all highlights to me. Making the Double Trouble record that was a real accomplishment because it just started from a germ of an idea and I learned how to play some guitar, and actually really tried to write songs, and we had a lot of good help, a lot of people joined in, we got it accomplished and it was good. So, I feel like most everything I've done has been somewhat of a highlight. Stevie, Arc Angels, and making that Double Trouble record, those are probably the biggest highlights of my life."
Layton's once in a lifetime friendship and musical journey with Stevie has resulted in some incredible stories of brotherhood, one of which he says took place in the plan handle of Texas before a show.
"All our stories occupy a different kind of space. I'll tell you a great story I have. We were going to do a gig early on and we left Austin, Texas and we were running late and Stevie decided he wanted to drive, so we were in his car a '65 Chrysler New Yorker with our stuff in the back seat and the trunk, and he decided that he wanted to try to tune his own car, the engine, and he totally screwed that up.
"W.C. Clark tried to help us get it back, at least get it on the road, and then we took off and as we were turning the corner to go north up into the pan handle of Texas we blew a tire and Stevie didn't have a spare. It was one of those moments where you look out and go 'well, there are no cars at all' the sun had gone down and we had nothing."
"The story goes that he and I start jacking up the car, we take the wheel off, and push the wheel towards the gig for two miles or so, hoping we'd run into anybody. We happen to see a gas station open where the guy's getting ready to leave, and he fixed the tire for us, and got it back on the car, we finally made it to the gig, as late as we were, we made it."
"That's a good story to me. Two guys standing there on the side of a highway out in the desert in west Texas going 'well here we are by ourselves with no way to go anywhere, how are we going to move forward?' Which is pretty poetic, both of us taking turns pushing a tire up the highway and luckily running into this gas station two or three miles up the road, which is a long way to push a tire, we just happen to catch the guy as he was closing the door, and leaving for the evening."
"If we had missed him we'd have been in big trouble because there wasn't anything else. But it worked out, we got on our way, we made the gig, everybody else was mad, they'd gotten there some other way, but we did the gig and it was great and on we went."
Having played with Stevie for over a decade, Layton knows a great guitarist when he hears one and has spent the 30 years since Stevie's death playing with some of the best in blues. Most notably, Kenny Wayne Shepherd who he has been touring and recording with since the 90s, a partnership that came about one night after an SRV and Double Trouble gig.
"He saw us when he was seven years old, his father actually presented us, he was a concert promoter at a show we did in Shreveport years ago and that inspired Kenny to want to start playing guitar, so I've known him for most all of his life. I've played on all of his records except for one, so I've been working with him off and on since the beginning of his career and I've been playing with him solidly for the last decade plus."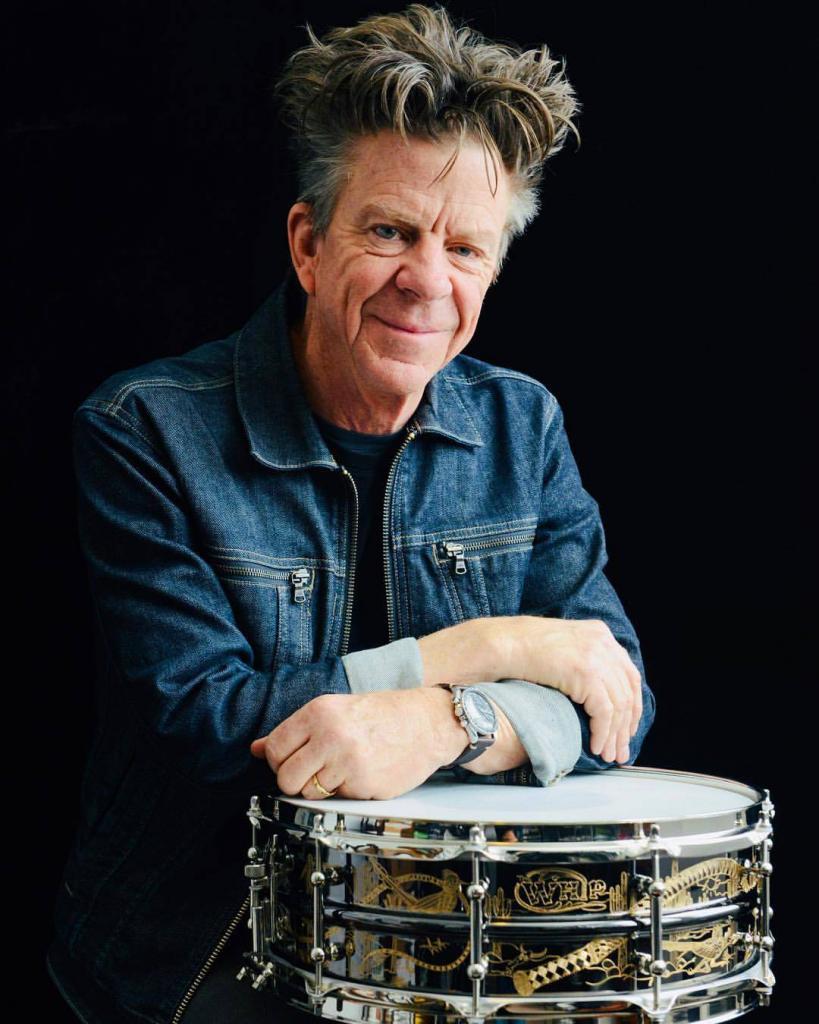 When he isn't touring the world with Shepherd, Layton splits his time up between home life, and playing for a range of people and projects. The long-serving bluesman has spent the past few months touring across the US with Experience Hendrix, an evocative experience which has brought things full circle, says Layton.
"…I've been the drummer for Experience Hendrix every year it's been held. Funny how that comes around, listening to Jimi Hendrix Are You Experienced and now I'm the drummer for this. It's exciting."
Chris Layton's influence far transcends that of being the backbone for Stevie Ray Vaughan's virtuosity. The blues veteran has earned his stripes in the ever evolving world of music, and is as relevant and sought after today as he was 40 years ago. Whipper made his mark, and is continuing to scratch the surface and inspire hordes of people to step behind a kit, the way Ellis Tollin inspired him to pick up a pair of poisonous branches all those years ago.