Alastair Greene has been hailed as one of the best blues rock guitarists of his generation with his band drawing comparisons to Gov't Mule, ZZ Top, and Cream. His album Live From The 805, recorded in front of a sold-out hometown crowd in Santa Barbara, celebrates 20 years of Greene's blues rock power trio with 20 tracks, including original songs drawn from all 5 of his studio records as well as a few choice covers.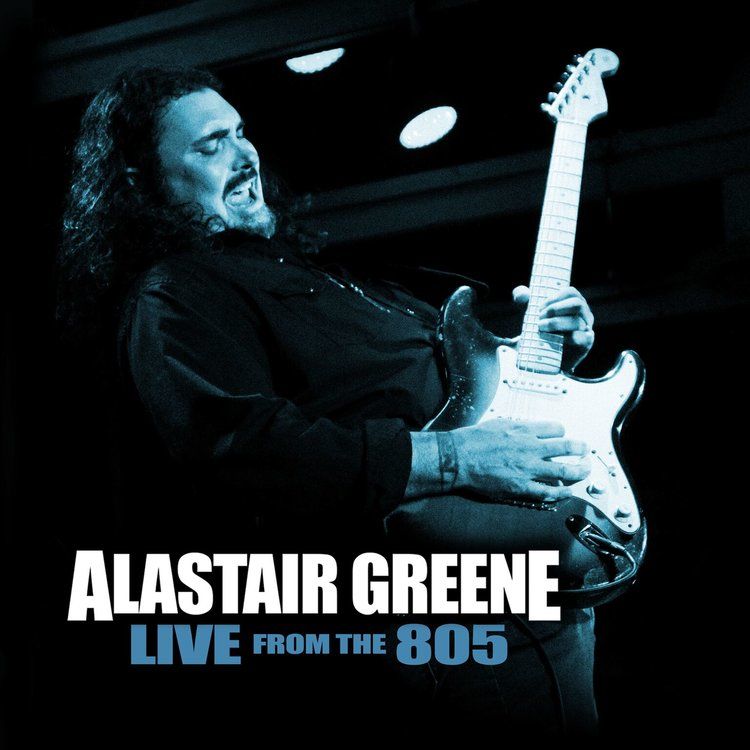 "Greene is a no frills rock vocalist," writes Blues Music Magazine's Thomas J Cullen III. "His fiery extended solos prove him a premier shredder who will appeal to fans of Walter Trout, George Thorogood, Devon Allman, Joe Bonamassa, and Albert Castiglia. Greene states in the liner notes that his 'mission has always been to combine a deep respect for the blues and also be true to my passion for rock and roll and other musical styles.' Mission superbly accomplished at the 805."
"The song 'Love You So Bad' took on a big transformation between the time it was originally released in 2014 on our Eclecto Groove Records release Trouble At Your Door and the version you hear on Live From The 805," Greene told us. "The studio version was up tempo and a bit aggressive. At the time I wanted to model the groove after a Little Walter song called 'Up The Line'. At some point I felt the need to slow it down and experiment with the groove. I eventually settled on what you hear now, which is more along the lines of a Slim Harpo groove mixed with some Fabulous Thunderbirds and CCR. It's still a rootsy song with our rock vibe mixed in and I really dig how it comes across live. I had always planned for the solo section to be a bit of an exploration and on the night of the live recording I think we did some cool exploring and improvising. I'm really happy we were able to capture the whole night on audio and video and excited to release this video 'Love You So Bad' from that night."
Produced by Greene & Sean McCue, this video was directed and produced by Erik Nielsen / Supposable Productions. Alastair Greene – Guitar & Lead Vocals; Jim Rankin – Bass & Harmony Vocals; Austin Beede – Drums
Live From The 805
was recorded at Soho Music Club in Santa Barbara, CA on March 23rd, 2018. The album was released via Rip Cat Records on August 17th, 2018. Now, a year later, the album is still making waves, nominated for a
Blues Blast Award
for Rock Blues Album of the Year. Greene currently splits his
tour time
between his band and as guitarist for
Sugaray Rayford
.
*Feature image Victoria Borjesson