The Mississippi John Hurt Homecoming Festival is slated for October 5 & 6, 2019 in Carrollton, MS. Unlike many festivals that mix and match artists over 3 or 4 days, this is a truly one of a kind event. The iconic songsters appearing at the Homecoming have one thing in common. The music and influence of Mississippi John Hurt. Jim Kweskin is one of those artists.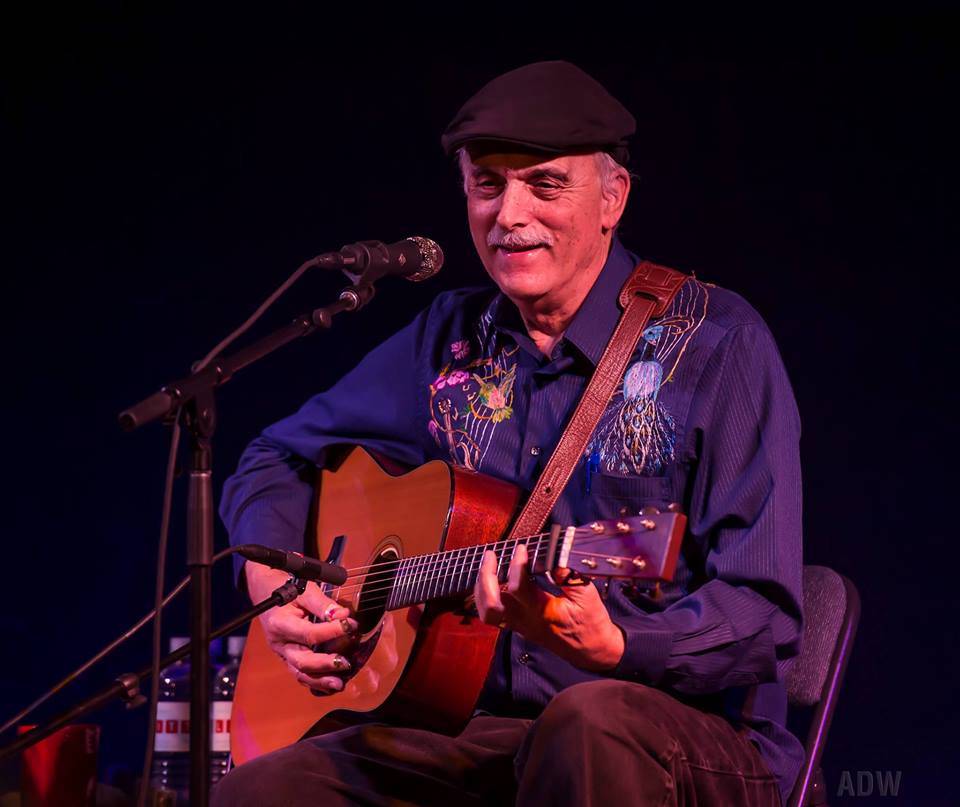 At nearly 80 years of age, Kweskin was first turned on to Hurt via the latter's original 1928 recordings, before Papa John was re-discovered and became a hero of the folk blues movement.
Kweskin took the finger-picking style of Hurt, and some Piedmont Blues artists, and incorporated more complex chords from pop and jazz. The result was the Jim Kweskin Jug Band which he formed in the 1960s with Fritz Richmond, Geoff Muldaur, Maria Muldaur, Mel Lyman and Bruno Wolfe. Their unique blend of jazzy jug music inspired other performers and soon bands such as The Grateful Dead, Nitty Gritty Dirt Band, and Lovin' Spoonful were born, imitating Jim and company's style.
"A lot of them [artists who influenced him] were from the Carolinas," Kweskin says. "Pink Anderson, Blind Boy Fuller, Blind Blake, Reverend Gary Davis, but Mississippi John Hurt was my man. He's the man I most admired and wanted to emulate. I still play a number of his songs."
Kweskin continues to tour, upwards of 50 dates per year, as a solo artist and with friends who join him along the way. "I do different things," he says. "Sometimes I play with a band, but a lot of times I play with other artists. I just did a gig with Geoff Muldaur who was in my original jug band. I've played with Meredith Axelrod, Happy Traum, Samoa Wilson. I just do different gigs around the country with different people. They're all great musicians that I know, and I like to mix it up. It makes it more interesting for me."
When asked about his mixing of original finger picking blues with other musical aspects, Kweskin gave me the quick lowdown. "It's jazzy. I'm not a jazz musician but I play in a rhythm that swings quite a bit. I got that also from Mississippi John Hurt believe it or not. He swings! That whole concept of finger picking and a swinging style, a lot of it came from him. I just expanded it into the pop and jazz mainstream. It's still the same kind of pickin'. I morphed it into my unique style.
"My jug band started out playing music that was influenced by the jug bands of the 20s and 30s like The Memphis Jug Band, Gus Cannon's Jug Stompers, and The Dixieland Jug Blowers. We took that whole instrumentation and expanded it. Then of course other people heard us, musicians when they were really young like Jerry Garcia, Bob Weir, and John Sebastian. They took that jug band genre and created their own bands that went on to tremendous success. We didn't create the genre. We just brought it back to life."
With Taj Mahal as curator of this year's event as well as a performer, we wondered if Jim was hand-picked to play. "Actually, I called Taj. I said I'd love to play this festival because I'm such a huge fan of Mississippi John Hurt's and I play a lot of his songs. He got back to me and said, 'Yeah, we'd love to have you'. I'm very excited to play, just because it's Mississippi John Hurt. He was, and still is, the man. I love his music.
"I know Dom Flemons, I know Guy Davis, and I know Taj, so I'm very excited for all of us to be there to play Mississippi John Hurt songs, or songs that are in his style."
For those who may have never heard of Jim Kweskin or of Mississippi John Hurt for that matter, Kweskin describes the style of music attendees will enjoy. "What I play is a blend of early jazz and folk music. The kind of jazz that was being played in the 20s and 30s but on folk music instruments. Which is basically what jug band music is anyway. The early jug bands were playing blues and jazz but instead of playing them on trumpets, trombones, tubas and clarinets, they were playing them on harmonicas, fiddles, washboards and washtubs. But it's got the same feel to it. It's just a much more rural and folky version of early jazz."
Kweskin will be performing on Saturday, October 5th, for the blues portion of the festival. Taj Mahal has put together a Gospel lineup for Sunday which includes the Como Mamas, Pastor Jay Terrell and Country Jim, and Gigi Iam. There will also be an open mic session on Sunday for others to share.