To paraphrase Gregor Mendel, genetics is a heck of a thing. Singer/guitarist Seth James is the grandson of a honky tonk pianist and that joyful honky tonk spirit wafts through Good Life, which seamlessly flows from blues to soul to moderate funk without sounding disjointed.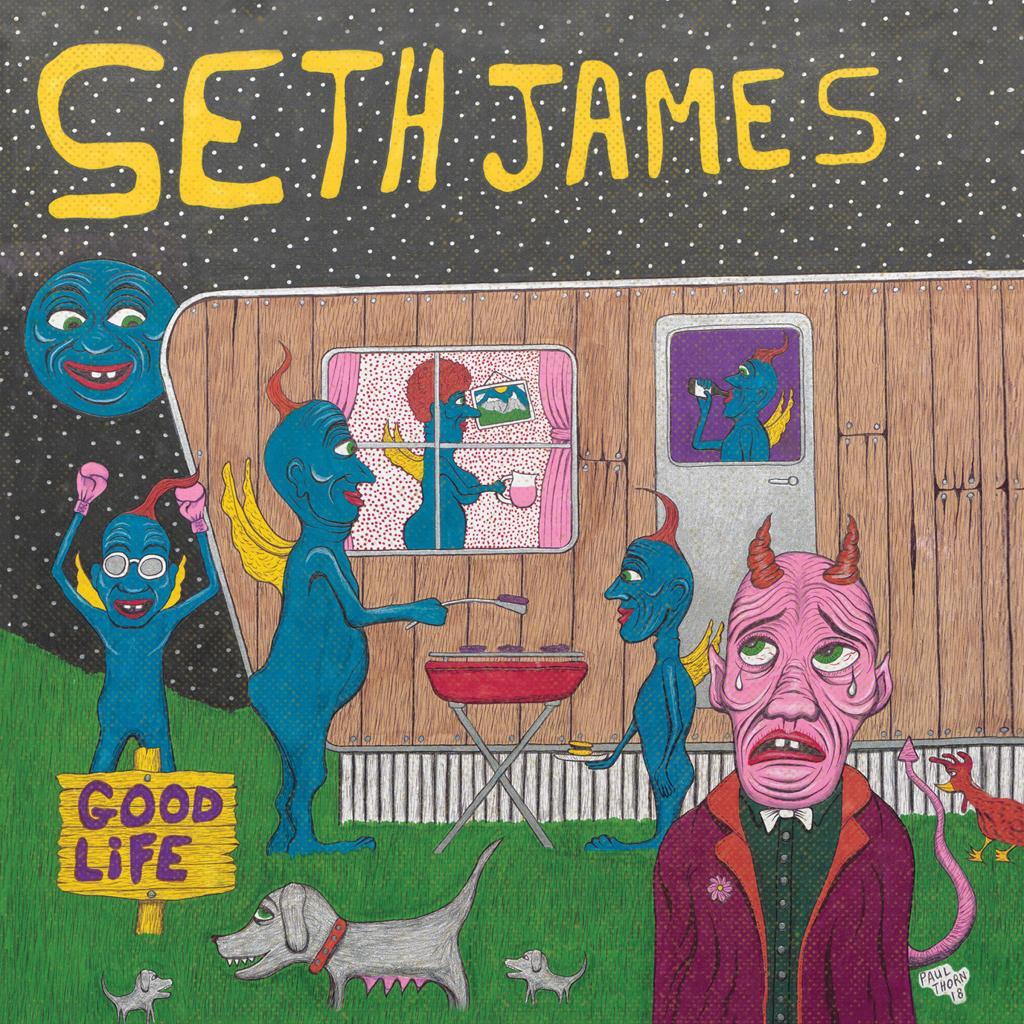 James is a guitarist, and Good Life features lots of his playing, but the music is centered around the keyboards of Kevin McKendree, giving just about every track a festive spirit. The piano works well with James' playful voice, which features lots of personality. It doesn't have the texture of someone like Dr. John, but it has a similar sense of whimsy, like encountering a fantastic story-teller while sitting in an unfamiliar bar. So, to a certain extent, you assume James will do a great job on a song like Delbert McLinton's "Ain't Whatcha Eat But the Way How You Chew It." But James' arrangement is amazingly nuanced, with honky tonk electric piano that would have made his grandfather proud, but that also shows flashes of funk. James takes advantage of the strong foundation to inject the vocals with an audible wink.
James pushes stylistically boundaries even further, though. "Third Generation" is a cross
between soul and country, with horns (arranged by Jim Hoke) pulling the song to the soul corner and James' sing-song vocals pulling it toward country. And the organ swells? They're beautiful touches that don't make the song any easier to categorize. "Brother" is a slide riff and a bluesy piano run that's pure New Orleans funk. As with "Third Generation," the song here is lifted by the horns.
Interestingly, given the rowdy nature of the album, it ends on a somber note, with just James' voice and some quiet electric guitar. James delivers his bluesiest vocal of the album on "I Am the Storm," and it serves as the perfect album coda. The previous 11 tracks are jam-packed with horns, piano, guitar, and vocals, but to wrap things up, James rolls everything back to its most basic form. It's cool hearing James so raw, if only for just a track.
The cover of Good Life features a drawing by musician Paul Thorn. The drawing is a bunch of
blue creatures, perhaps a family of angels, perhaps a family of aliens, grilling out in front of a
manufactured home. A pink demon stands in foreground of the illustration, crying. One
interpretation of this might be that the best revenge is living a good life. But another might be
that the blues takes on many different forms, and those forms are all capable of moving us.
James and his band have certainly accomplished that here.
Artist: Seth James
Title: Good Life
Label: Cherry Bomb Records
Release Date: Aug 23, 2019
Running Time: 41:08