When the Pope dies and goes to heaven, he looks for his house and comes across several mansions which he claims must be his. But every time he asks, "Is that mine?" he is told, "No, it's Ray Manzarek's'… No, it's Jon Lord's… No, that's a brand new one for Dr. John…" Eventually he pulls up outside a run down shack with his name on it, located on the bad side of heaven. "What's this about? I can't live here; I'm the Pope!" Only to be told, "Hey, popes are ten a dime, but a good keyboard player is hard to find."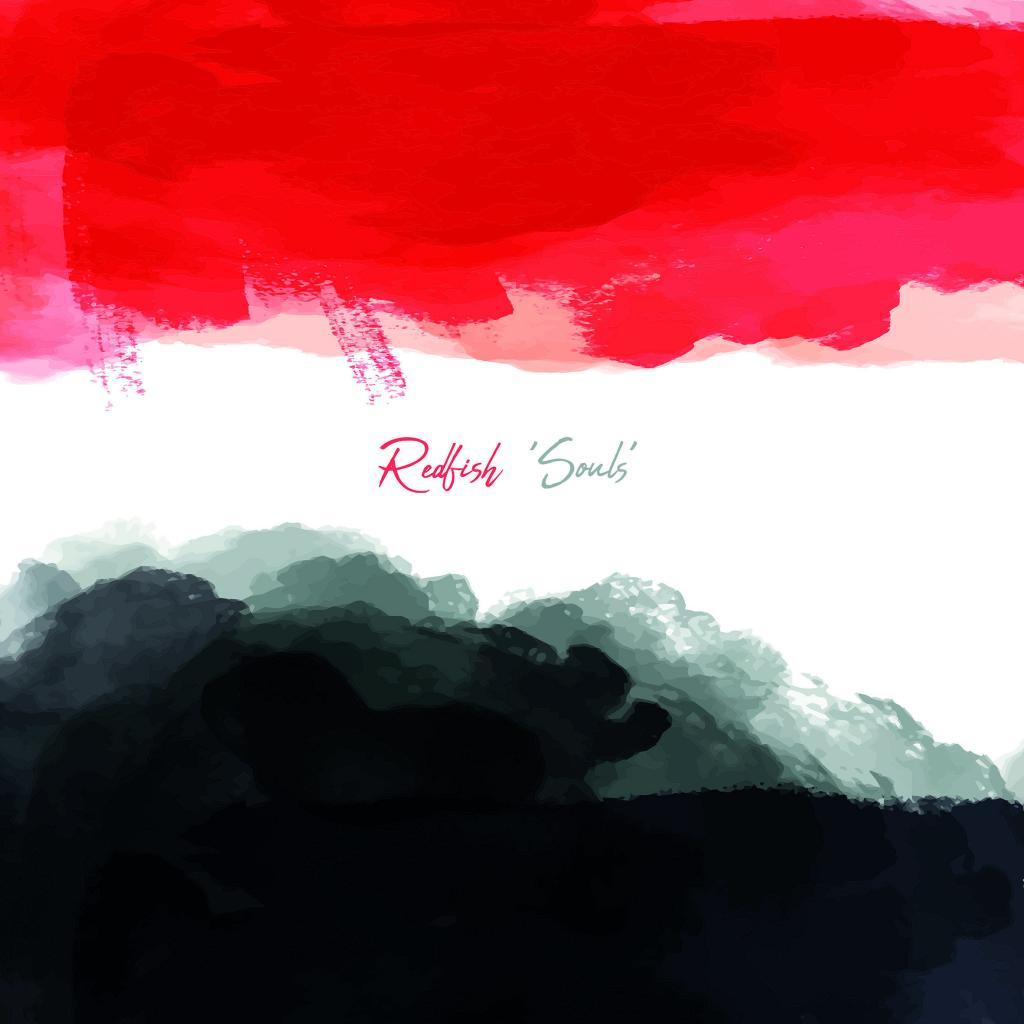 I was reminded of this story when I listened to the latest album, Souls, from UK blues band Redfish and heard their amazing keyboard player Fraser Clark. Classically trained and a seriously good jazz and blues player and composer, Clark has immense creative qualities and technical abilities which are hard to find on the current scene. America has such luminaries as Bruce Katz, Chuck Leavell and Edgar Winter but players of this distinction are rare this side of the pond, that is until Clark hit the scene. Not that Redfish are a one-man band, as it is the chemistry between all five highly talented musicians which is what makes them special. This relatively new band is taking the UK by storm and gaining widespread acclaim with their atmospheric, dynamic, high-energy live performances at festivals across the country.
This album of 12 original songs by Redfish comes hot on the heels of the band's highly praised debut EP, 5×5, and confirms the meteoric rise of these exceptional musicians from the England and Scotland border region.
Souls opens with an intriguing track: the light, fuzzy sound and funky rhythm of "There's Nothing Else," interspersed with explosive brass solos from Roz Shuman, Chris Riley, and Ali Paxton. "Don't Waste The Good Stuff" is traditional blues with superb Elmore James style guitar from Martin McDonald who is excellent throughout the album, deliberately understated at times and always tasteful. The piano keys of Fraser Clark effortlessly breeze through the jaunty "Rakehells" complementing McDonald's axe grinding and the conversational vocal style of Brian 'Stumblin' Harris.
The rapping "Kick Up) Hell's Delight" showcases the technical prowess of drummer Sandy Sweetman and bassist Rod Mackay, the innovative horns adding to the quirky vibe. The tempo slows and the temperature rises with the powerful, balladic "Hate The Song But Love The Singer," the anguished vocals matching perfectly the atmospheric guitar and piano solos. "'One More Fight" has drama and intensity, again enhanced by Fraser's and Martin's inspirational contributions.
Harris does anything but 'stumble' through the smooth, soulful vocals on ''Just Like Peggy Lee." Rather, he reveals his impressive vocal range. The rhythm and brass sections excel again on the upbeat, jazz tinged, "For The Love Of The Wrong Woman" with Clark's piano at its epicenter. "It's A Very Lonely Life" is a slow, deep blues with some of the most intense and expressive keyboard and guitar interludes ever to grace such a somber occasion.
The message might be solemn on "I Miss You So" but the mood is lightened by the cheerful delivery. "Shadow On My Soul" is a magnificent song written by Harris, inspired by Nina Simone, and brilliantly executed by this band of alchemists transmuting the lyrics into poetry and the musical notation into a symphony. The honky tonk feel of "Hallelujah Road" completes this beautifully arranged, glorious, genre-busting and at times breathtaking extravaganza.
Artist: Redfish
Title: Souls
Label: Rakehell Music
Running Time: 62 minutes
Release Date: July 2019
Now available for streaming from iTunes and Spotify