Julia Miller is a guitarist, composer, improviser, sound artist, visual artist, curator, and educator. She specializes in synthesized electric guitar and co-leads the band Volcano Radar with Elbio Barilari. Julia was the head of the Guitar Department at the Music Institute of Chicago for over two decades and was a professor of sound at The Art Institute of Chicago. Miller is also a member of the Recording Academy and is a certified AVID instructor.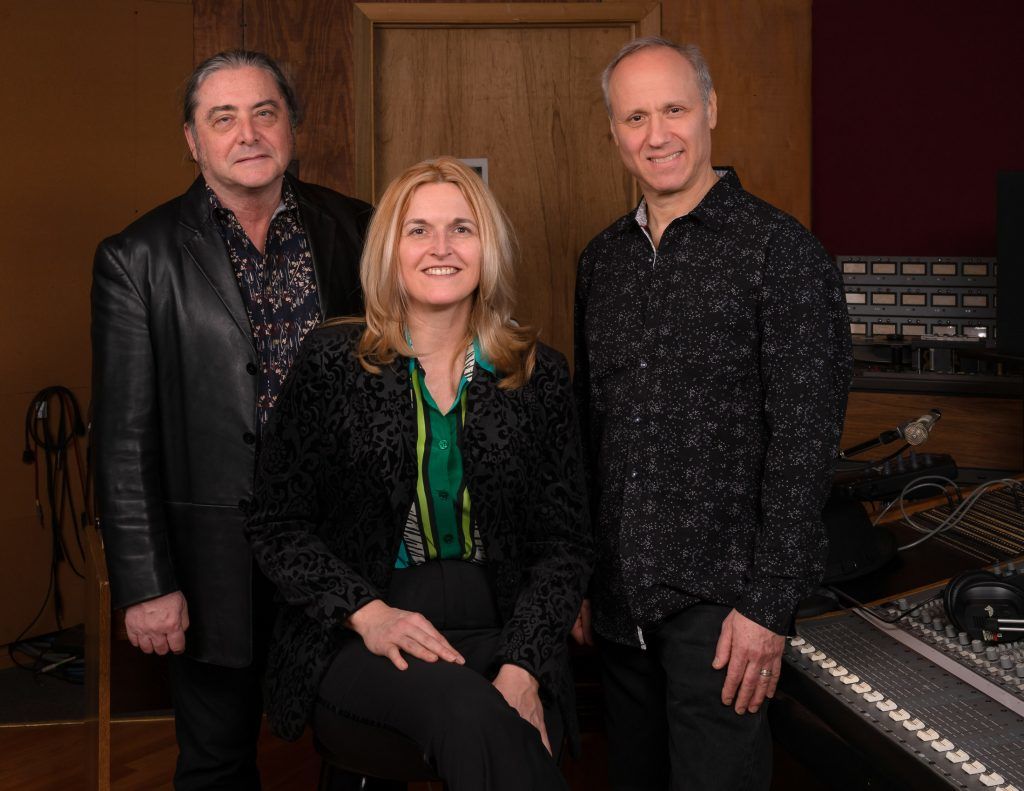 Brant Buckley:
Who are your favorite Blues artists?
Julia Miller:
When I was a kid, I was very inspired by Otis Rush and I knew Eddie Clearwater. I love Magic Sam and I am very interested in his legacy. I like Jimmy Johnson and Big Joe Williams. These people have historically and personally influenced me. When I was an undergrad at DePaul, Otis Rush played at Wise Fools and I saw him. 'Cold Day in Hell' was one of my first records. I like Delmark artists and Delmark new releases: Dave Specter, Johnny Burgin, Breezy Rodio, and Linsey Alexander. Since we are talking about upcoming artists, I have to mention Demetria Taylor
Why did you purchase Delmark Records?
It's no secret that this is something that I have wanted to do for a very long time in terms of independent music, label ownership, and running a business. I was an academic professor and I've been an independent musician for twenty five plus years. It's a culmination in a lot of ways. I taught a class for many years at The Art Institute of Chicago called The History of Recorded Music. It's a class on music technology going back to Edison. We examined how recordings and the music industry came to be starting from the 1890's. It covers the evolution of technology, copyrights, and record labels. It's very much in a lineage for me. I am very invested in continuing the Delmark legacy. With the work we have put in the last year and a half, the legacy will continue. We have done a lot of digitization. We have worked a lot in rights conflicts, digitization, and getting the catalogue and new releases out there so it will perpetuate. Delmark is larger than us and is a very different from other labels.
What are your day to day operations as CEO?
I am at Delmark every day and I am also the operations manager. I essentially envision what needs to be done to make the business move forward, evolve, and run more smoothly. This includes maintaining the studio, upgrading the studio, distribution, talking to artists, and data management. Data management is very boring to say, but it's really true. This place was extremely decentralized. In this era, the data needs to be centralized in order to survive. I'm a systems designer and operations manager in a creative way. Also, at some point I stop and play music too. I have done some sessions here by myself. The artwork in the gallery is something that Elbio Barilari (Delmark V.P./Artist Director) and I are very invested in. He's a very aesthetic guy in a very great way.
I've heard you say that Delmark is a unique label unlike any other. Can you define the uniqueness?
It's very historical and has been around for almost seven decades. Blues is a part of Delmark but there's also a very strong foundation in jazz- all types of traditional jazz and avant garde jazz. In terms of chronology with the catalogue, sometimes, performances are very unique and do not necessarily fall into a specific genre but represent artists from different eras. It's not just a catalogue label; it's a vibrant label that has continued through time. There is a significant catalogue and it's not stopping. Also, there are genealogical family elements represented. You have families with Mississippi roots that have come to Chicago and generations of the same family continue to make music. That is really represented at Delmark.
Who's the most recent artist you have signed and what do you look for when signing new talent?
Here are some new Blues releases: Dave Specter with Jorma Kaukonen appearing, Breezy Rodio with Corey Dennison appearing, and Johnny Burgin with Charlie Mussellwhite. In terms of jazz, we have The Metropolitan Jazz Octet, Dee Alexander, Javier Red, and The Fat Babies. We have cross genre and classical guitar records that we are going to be releasing: Eduardo Fernandez and a guitar record by Goran Ivanovic. Those are coming out in December/January. We are looking at new releases for 2020. With new signings/contracts we look for unique performances. Eduardo is someone who is very unique and special.
Delmark has a recording studio called Riverside Studio. Can you talk about it?
Delmark has been in this location (4121 North Rockwell Street in Chicago) since 1991 when the studio was built. Operations started in 1993. The control room was patterned after Malcom Chisholm's design at Chess Records. We have a historic collection of equipment that is all listed on our website. We have the B-3 from Chess, Neotek Analog board, an ATR-100 two track, and the Pultec E.Q.'s from Chess which we reconditioned. It's like old new stock. They are in working order in a vintage way. We have a very significant vintage mic collection. We have all this equipment that is of a period. When we came in, I installed the current version of Pro Tools. It was like giving the studio a brain transplant. I put everything back in working order giving it a 2019 era computer system. The idea was to make sure the old technology was in working order. We are constantly upgrading and maintaining and we want to make sure that we are in the modern era with our computer technology. It's always evolving. I specialize in vintage synthesizers, particularly analog and guitar synths. I have done a lot of surround sound and sound and video work. In my own music practice, I combine the old with the new. The studio is a very natural outgrowth for me and is right up my alley. I taught tape techniques at The Art Institute for 17 years. It is something that I am very familiar with.
Where do you see the record company in 5 years? 10 years?
We are now in year two and we are positioning the company where it can grow and flourish. It was in a certain mode for a very long time as a business. We are trying to help it evolve. We are looking and thinking globally: Japan, Europe, the U.K., and South America. We are looking at streaming all over the world and are looking at physical media. We are really into L.P.'s and tape. That is never going to go away. The business has been centered on Rockwell Street in Chicago since the early 90's. We want to be able to go and support artists and festivals in other parts of the world and have it run smoothly.