Life and times have changed over the course of his eighty years, but the heart of international blues icon, Benny Turner still belongs in East Texas.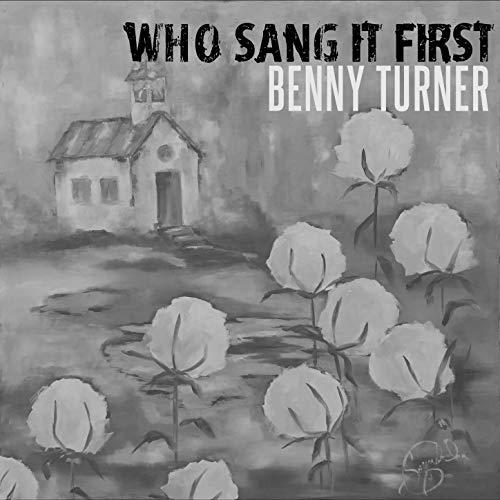 Born in Gilmer, Texas on October 27th, 1939, Benny, the younger, bass-playing brother of Freddie King, has made the blues his business for over six decades. Touring the world as a sideman throughout his sixty-plus year career, Turner recently appeared for the first time as a bandleader. Whether as a highlight at the 25th Anniversary Lucerne Blues Festival in Switzerland, or as the honoree at the inaugural Lone Star Blues and Heritage Festival in his home state, Turner still thrills his audience.
Now, just in time for Black History Month, Benny brings us "Who Sang It First," a co-write with Pennsylvania songwriter Jim George based on his original composition, "Black Is Beautiful." George describes his original song as a "tribute to all the black pioneers and artists who have paved the way, invented the music and enriched all our lives."
The video was shot by Scott Rosenbaum of Red Hawk Films (Sidemen: Long Road to Glory) in the cotton fields of Delta County, Texas and the picturesque landscape of Salmon Lake Park where Turner celebrated his 80th birthday at the Lone Star Blues and Heritage Festival.
"Who Sang It First," features Turner on bass and vocals, Will McFarlane – Guitar, Jack Miele – 2nd guitar, Clayton Ivey – Wurlitzer, Joe Krown – Organ, Justin Holder – Drums, and Tiffany Pollack and Kassie Netherland Miele – Background Vocals. The song itself was recorded at FAME Studios in Muscle Shoals, Alabama, and released via Nola Blue Records.
"'Who Sang It First,' is about blues history, which is black history," Turner told us. "Shooting the music video in East Texas honors my personal history too. As a young boy in Gilmer I rode on the cotton sack with my brother when he picked cotton. Recently I celebrated my 80th birthday at Salmon Lake Park in Grapeland. I'm proud to bring all of that history together to share an important message: never forget who sang it first and why!"
*Feature image courtesy of Lone Star Blues and Heritage Festival