Philadelphia's Jefferson Berry and the Urban Acoustic Coalition is a folk rock band with a coalition of three to seven musicians playing dynamic, danceable songs about the city, the good love/bad love, and these strange times.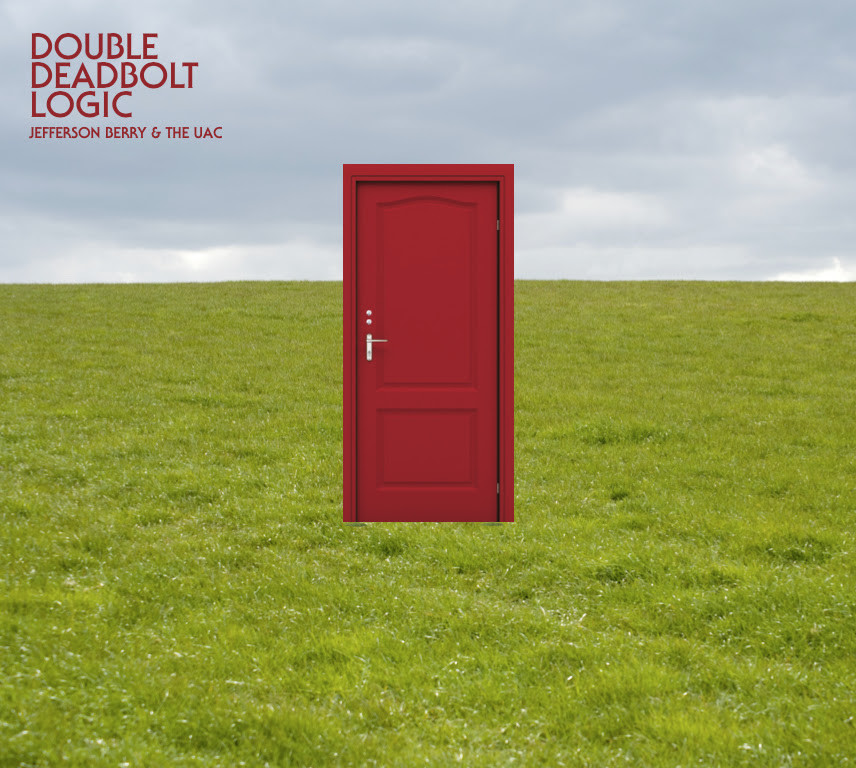 The band is anchored by the virtuosity of Bud Burroughs, Dave Brown and Marky B. Berkowitz. While appealing to both jam band and folk audiences, the band is driven by the bass and drums cadre of Uncle Mike and David Rapoport. Complementing all this with a variety of guitar styles, Berry's songwriting brings a contemporary point of view to a unique wing of Philadelphia's local music scene.
From the drunk on the town to the cop on the take, there's an interesting tale in the songs of Jefferson Berry. Highlights from Double Deadbolt Logic (which has a street date of May 15, 2020) include album opener, "At The Festival" – a mandolin and acoustic guitar tune born at 3 AM at the Falcon Ridge, Philly or Kerrville Folk Festivals. All Philadelphians will relate to "Get To The Shore," a summer love song opening with "just out of town on the bridge, you fell asleep. In the glow of the console, I'm driving us to the beach. We're not alone on this mission, it's Friday night, everyone's going fishing, wishing for nothing more, but to get to the shore."
Then there is "Ghosts of California," written about running away from one's former home and the guilty return.
"I was working at a rock station, KMEL San Francisco, in the early eighties," Berry told us of "Ghosts of California." "I did nightclub promotions for them and it got pretty crazy at times. As we go back through our past, some things we'd all like a do-over on."
Of the video, Berry shared, "We shot the band at Will and Emily Drinker's folks' house after a last minute cancellation by a no-name studio. Out on the west coast to handle some family business, Bill Emberly's crew and I went to the ruins of Candlestick Park, the Castro District and downtown San Francisco for some B-Roll. Will put it all together. Every minute of the process was a blast. Can you tell I was having fun?"
He continues, "All three of our albums feature the best blues harmonica player in Philly—Marky B! Ghosts is just one of many songs that he's key to the UAC sound"
Songwriter, guitarist and historian Berry is an original member of the PFS Musicians' Co-op, has played the Philadelphia Folk Festival several times and can be seen at many Philadelphia Folksong Society events. When he's not making music, he's a government and economics teacher for the Excel Academy South – one of the Camelot Schools run for the Philadelphia School District. Interestingly, one of his students was Symere Woods, better known as Grammy nominated rapper Lil Uzi Vert.
*Feature image courtesy of Mixtape Media