Hurricane Ruth's 5th studio album and her debut on the American Showplace label, Good Life was produced by Ben Elliott and recorded at Showplace Studios in Dover, NJ.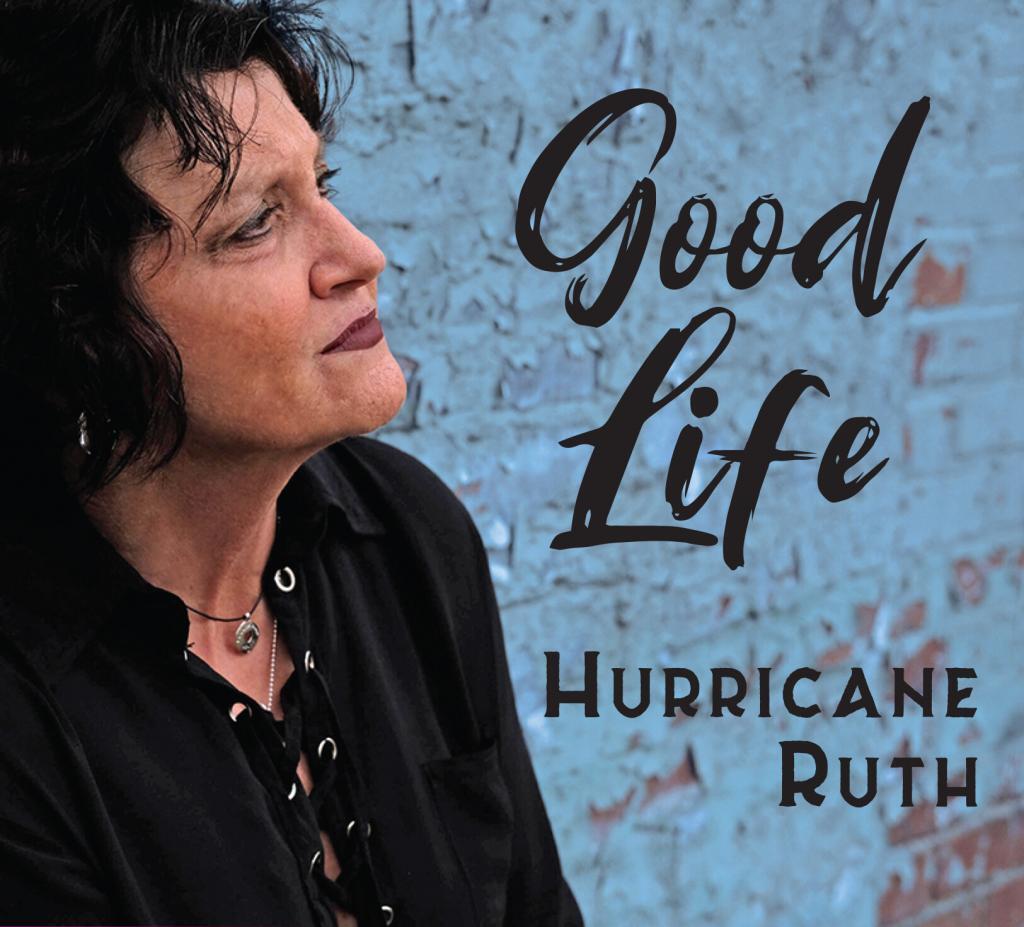 Good Life's 10 tracks include 8 songs written or co-written by Hurricane Ruth plus Grammy-winner Gary Nicholson's "Torn In Two" and "I've Got Your Back" written by Karen Leipziger/Freda McCrary/Irene Kelley. Joining LaMaster in the studio on Good Life are Scott Holt (guitar), Bruce Katz (Hammond B-3, keyboards), Calvin Johnson (bass) and Tony Braunagel (drums).
"Like Wildfire" (co-written with K. Wright, J. Hutsell) "takes me back to some of the honky tonk music I heard at my mom and dad's tavern, The Glendale Tavern, in my hometown of Beardstown, IL. Whether it was music on the jukebox or at Sunday jam sessions, you would always hear an eclectic mix of blues, swing, country, outlaw, and rock 'n roll. It inspired me to combine all these genres into this song." The poignant ballad "Good Life"(written with Scott Holt) came about from "a conversation with my mom about a year before she passed away. We were sitting at her kitchen table drinking iced tea. I asked her many deep and pointed questions about her life and what she would have done differently."  The hard rockin' "Black Sheep" "pays homage to the tough little badass inside of me who, at an early age, was not afraid to be her authentic self."
Ruth's previous release, 2017's Ain't Ready For The Grave was produced by Grammy-winning producer Tom Hambridge. Additional recordings include the 2015 EP Winds Of Change, 2014's Born On The River, and The Power of the Blues…Feels Like a Hurricane (2012).
The Glendale Tavern, in Beardstown, Illinois, was Ruth's father Milt LaMaster's business. Sunday at the Glendale meant jam sessions. Musicians came from all over the region to perform. Many genres were represented; blues, jazz, country, rock 'n' roll and big band. All of these styles are represented in the music Ruth writes and performs today. Ruth remembers, at the tender age of three, sitting on her Dad's lap, while he played drums in these jams. She would keep time on the ride cymbal while he played. These Sunday sessions are some of Ruth's earliest and fondest memories.
Hurricane Ruth began her prospective music career as a dancer, which she credits in helping her develop "a good internal rhythm." She first began singing while in high school, channeling the music she heard in her home — singers such as Bessie Smith, Ray Charles, Dinah Washington and Ella Fitzgerald, whose music she heard performed by her father, a drummer in several bands. But by the time she had formed her own group, the first incarnation of Hurricane Ruth, she had begun developing a harder rocking blues style than her traditional idols.
Hurricane Ruth's own brand of the blues has been heard around the country by thousands of audience members. She's had numerous opportunities to perform alongside many legendary figures of the blues — from B.B. King and John Lee Hooker, to Sam & Dave, Willie Dixon and Taj Mahal. "To be able to sit and talk with Willie Dixon after one of my shows, that's something I won't ever forget," LaMaster said. "I gained a great amount of knowledge just from listening to him. And John Lee Hooker, he was one of the most memorable. Being in his presence was like being around blues royalty."
*Feature image courtesy of KL Productions