Vermont bluesman John Fusco and his band the X-Road Riders will follow up their acclaimed 2019 self-titled debut with the 20-song double album John the Revelator, due out July 31 on Checkerboard Lounge Recordings.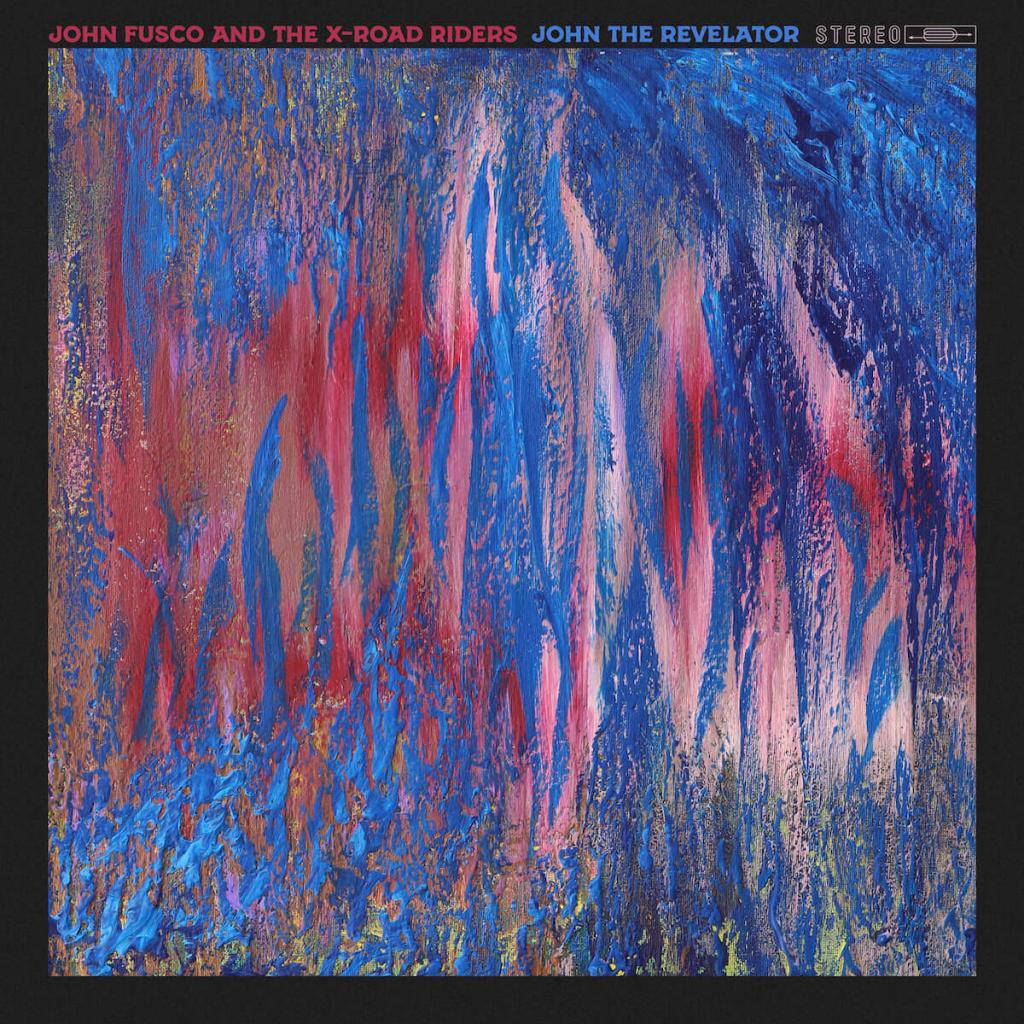 More than three decades after a teenage Fusco ran away from his New England home to Louisiana and the Mississippi Delta — returning with a semi-autobiographical screenplay called Crossroads (and an unlikely discovery as a Hollywood screenwriter) — the writer-musician returned to his old southern stomping grounds. He was back in the Delta to film his Netflix hit The Highwaymen, but a series of impromptu jam sessions with Cody Dickinson, whose father Jim had been a music advisor on Crossroads, turned into an album of Fusco's original blues.
John Fusco & the X-Road Riders, opened up the flood gates of Fusco's musical creativity. The next time he returned to North Mississippi to jam with Dickinson, he had 'a satchel of 20 new songs.'
For John the Revelator, Fusco has assembled a cast of modern blues stars: Dickinson (the North Mississippi Allstars), who produced Fusco's first, appears behind the board again and also contributes background vocals, drums, bass, guitars, dobro, piano, and electric washboard. Vocalist Risse Norman, who has toured and recorded with the North Mississippi Allstars and Samantha Fish, also returns. They are joined by new Fusco collaborator Sarah Morrow, former trombonist for Ray Charles and band leader for Dr. John.
The big-name collaborations also extend to the album's cover, which features artwork by Bobby Whitlock, best known as a keyboard player for Sam & Dave, Delaney & Bonnie, and Derek & the Dominoes, among others. Fusco also brings back his 'northern chapter' of the X-Road Riders from his Vermont home.
John the Revelator was recorded at Dickinson's tiny Checkerboard Lounge home studio outside of Memphis in Southaven, Mississippi, and at the more spacious Meadowlark Studio in Burlington, Vermont, with George Walker Petit (Boz Skaggs, Michael McDonald) producing and adding guitar and bass.
About "Bone Deep," Fusco told us:
This one was recorded on a sweltering Mississippi day up in the attic studio of Cody Dickinson (NMA). We had Cody jumping from drums to guitar, me on B3, and Risse Norman bringing her gospel background on vocals. This was a throwback to our style on the debut album — loose and hot and on the fly.

The idea for the song came out of answering so many questions from people about why — why now — all these years later have I come full circle to the blues music background behind my first movie 'Crossroads' (1986).

I had all kinds of answers like 'I'm returning to the crossroads to take a look down the road I didn't take back when I was 18 or 19.

I eventually hit on the more simple and true answer: 'the blues don't let you go.' Bottomline: the blues don't let you go; you'll always come back to it. So that was my hook for the song. Built it around that idea and tell a little bit of my own story in it.

'When I was 17 I caught out on a southbound train; I got off in Clarksdale, in the middle of the pouring rain; sat outside a fish-fry shack….'

When I wrote the song— music and lyrics simultaneously at my B3 —a lot of stuff started to come out musically that echoed that theme; I found myself 'quoting', on the organ, some riffs from some of the deepest blues influences on me. These are tribute riffs, respecting the kings — like Jimmy Smith's 'Chicken Shack' and Booker T's 'Green Onions', and 'The Sermon' and some Bobby Blue Bland and other stuff of legend.

Mark Lavoie really brings it on the blues harp. He's a hidden treasure; was Sonny Terry's personal driver during the 1970's and that's how and where he learned. He, too, related to the theme as he's an older cat now who still lives for it day in and day out.
Here's John Fusco & the X-Road Riders' "Bone Deep."
*Feature image credit: Dennis Diego