Anyone who has any working knowledge of the blues, or of rock and roll for that matter, knows the name Willie Dixon (7/1/1915 – 1/29/1992). The 6′ 6″, 250-pound bass playing "Bard of the Blues" was one of the key figures in the formation of the Chicago blues sound. During his career he wrote, or co-wrote over 500 songs, many of which have become blues standards. Dixon is an inaugural inductee into the Blues Hall of Fame, and has been inducted as well into the Rock and Roll Hall of Fame, the Chicago Blues Hall of Fame, and Songwriter's Hall of Fame. In 1989 he received a Grammy Award for his album Hidden Charms.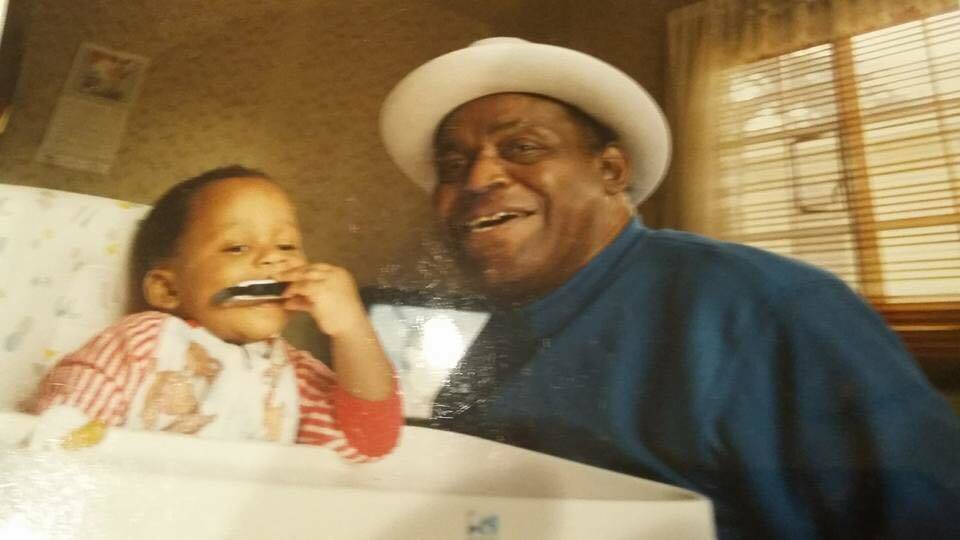 He was a bassist and sideman for some of the top acts in the world, including some folks don't realize. Of course he backed Muddy Waters, Howlin' Wolf, and Little Walter, but also served as a sideman for artists including Chuck Berry, Bo Diddley, Johnny Winter, and Fleetwood Mac.
But it's his songwriting we're concerned with here. One of the most prolific songwriters in the history of the blues was Dixon. He began writing songs at a young age, adapting them from poems he'd written in Mississippi. After moving to Chicago, he was eventually signed to Chess Records as an artist, but actually spent more time as a producer, talent scout and staff songwriter.
It was during his years at Chess that Dixon was at his most productive. Although his songs were blues, they were covered (or borrowed) by some the top rock and roll, country, and jazz acts of the time.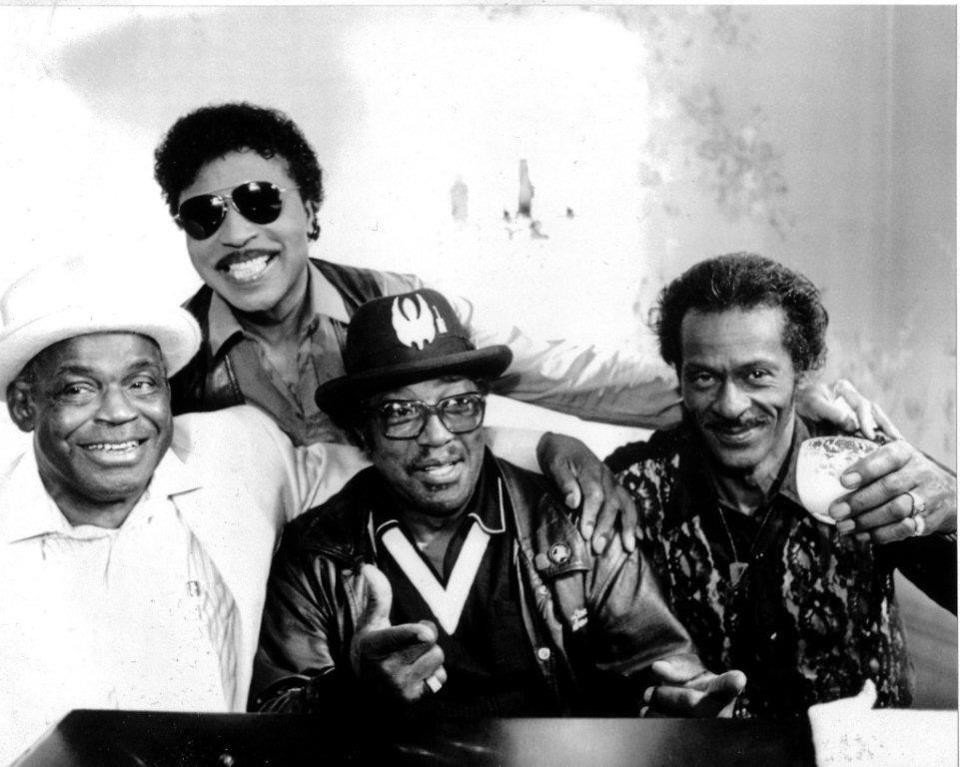 What was it about writing the blues that stirred Dixon's soul? The big man said it best himself.
My old man always told me that the blues was the true facts of life.That's expressed in words and songs and experience and understanding. And he explained also that lots of times when people would hear someone singing the blues they always said that these people was lonesome is the reason why they called it lonesome and blue. And so they called it blues because they felt like people that sung certain blues was lonesome while they sung em.

But he always felt like the reason that they was really singing the blues was because it was a true fact of life and these people was singing about their experiences that they had in life. Whether it was good experience, bad experience or what type of experience and they sung and made songs according. And that's why I wrote so many songs because I been writing about the true facts of life that exists today, and yesterday and for what I hope will be tomorrow a better future.
We're aware that there are as many favorite songs of his as there are blues fans, but this is list is what we consider our "Top 12."
"Hoochie Coochie Man"
Chess Records released "Hoochie Coochie Man" by Muddy Waters in early 1954 on both 78 and 45. Originally credited to Waters, re-releases have been changed to credit Dixon as the songwriter. "Hoochie Coochie Man" is one of the most interpreted Waters and Dixon songs. The Blues Foundation and the Grammy Hall of Fame recognize the song for its influence in popular music and the US Library of Congress' National Recording Registry selected it for preservation in 2004. The song has been covered dozens of times by artists as varied as the Allman Brothers, Motorhead, Jimi Hendrix, and the New York Dolls.
"Evil"
Sometimes listed as "Evil (Is Going On)," this Dixon penned classic was first recorded on May 25th, 1954 by Howlin' Wolf. Unlike "Hoochie Coochie Man" with its 16 bar basis, "Evil" was a more traditional 12 bar blues song punctuated by a syncopated backbeat. It has become a blues standard, and when Wolf re-recorded it for The Howlin' Wolf Album in 1969, it became his last Billboard charting single.
"If the Sea Was Whiskey"
An early release, "If the Sea Was Whiskey" was first recorded by The Big Three Trio in 1947. The group was made up of Dixon, pianist Leonard "Baby Doo" Caston, and guitarist Bernardo Dennis (replaced after one year with Ollie Crawford). Caston was fresh out of the service where he played USO shows for the troops, and Dixon was fresh out of jail, serving 10 months for refusing the draft as a contentious objector.
If many of the lyrics sound familiar, that's because they've been borrowed and changed up for other songs. Tex Ritter used similar lyrics in his 1948 song "Rye Whiskey." However, it seems that Dixon and Caston did a little borrowing of their own, as the second verse was lifted almost directly from the 1924 song, "Lost Wandering Blues," and then Blind Lemon Jefferson's song, "Match Box Blues" from 1927. The "matchbox as a suitcase" metaphor was probably taken from much earlier traditional songs though.
"Bring it on Home"
"Bring it on Home" was recorded on January 11th, 1963 by Sonny Boy Williams II for the Checker label, bur for some reason wasn't released until 1966. In that year it was released as a single on the Checker imprint and by Chess Records on the compilation album, The Real Folk Blues. The original recording had Matt "Guitar" Murphy on guitar, Milton Rector on bass, Al Duncan on drums and either Lafayette Leake or Billy Emerson on organ.
This is one of the songs that brought a suit against Led Zeppelin. It seems that Arc Music (the publishing branch of Chess), filed suit for Zeppelin recording the song on their album Led Zeppelin II without their permission. As a side note, both Willie Dixon and Muddy Waters later sued Arc Music for allowing groups to use their songs without compensation to the songwriters.
"I Can't Quit You Baby"
For those who think that Dixon wrote for Chess artists alone, let it be known that "I Can't Quit You Baby," by West Side Chicago guitarist/singer Otis Rush was the first single released by him and by the Cobra Records label.
Recorded in 1956 at Boulevard Recording in Chicago, the song has become a blues standard, it's slow-drag, 12 bar sound hitting #6 on the Billboard charts the year of its release. In Dixon's autobiography, the song was written specifically for Rush, and talks about a relationship that Otis was in at the time. Accompanying Rush on lead guitar and vocal are Big Walter Horton on harmonica, Red Holloway on tenor sax, Lafayette Leake on piano, Wayne Bennett on second guitar, Dixon on bass, and Al Duncan on drums.
"I Can't Quit You Baby" was also recorded by Led Zeppelin on their debut album, as well as by Little Milton, John Mayall, Gary Moore, and several others.
"Talk to Me Baby (I Can't Hold Out)"
Dixon wrote "Talk to Me Baby (I Can't Hold Out)" in late 1958 or 1959 in Los Angeles while he was on tour with Memphis Slim. Upon his return to Chicago, he was invited by Elmore James to participate in a recording session for Chess. The recorded the song as "I Can't Hold Out" in April of 1960, and Chess rushed it to release the following month.
More of an upbeat jump or shuffle, the song went on to be re-recorded several times by James, but also by artists such as Fleetwood Mac, Eric Clapton, Canned Heat, Son Seals, and Colin James.
"Diddy Wah Diddy"
"Diddy Wah Diddy" was the fourth single from Bo Diddley on Checker Records. Bo and Willie co-wrote this song, recorded it in November of 1955, and released it the following year. The song shares only its title with Blind Blake's song "Diddie Wah Diddie" recorded in 1929.
Lyrically, the song makes mention of the mythical town of Diddy Wah Diddy. It was commonly believed that in Diddy Wah Diddy food could be found in abundance, the townsfolk did not have to work, and people and animals had no concerns.
Later the song was covered by Captain Beefheart, Bruce Springsteen, Tom Petty and others.
"My Babe"
"My Babe" was written by Dixon specifically for Little Walter. Even though Walter wasn't very fond of the song at the time, when it was released in February of 1955, it spent 19 weeks on the Billboard R&B charts beginning on March 12th, including five weeks at the top position, making it one of the biggest R&B hits of the year. The song was the only Dixon composition ever to become a number one R&B single and it was one of the biggest hits of his or Walter's careers.
Dixon based "My Babe" on the traditional gospel song "This Train (Is Bound For Glory)", recorded by Sister Rosetta Tharpe as "This Train" Ray Charles had famously, and controversially, pioneered the gospel-song-to-secular-song approach with his reworking of the gospel hymn "It Must Be Jesus" into "I Got a Woman," which hit the Billboard R&B charts on January 22nd, 1955, later climbing to the number one position for one week. Within days of the appearance of Charles's song on the national charts, Checker released "My Babe" while "I've Got a Woman" was still on the charts. The single eclipsed Charles' record.
In 2008, "My Babe" was inducted into the Blues Foundation Hall of Fame in the "Classic of Blues Recording – Singles or Album Tracks" category.
"Back Door Man"
"Back Door Man" was first released by Howlin' Wolf as the B-side of "Wang Dang Doodle." In Southern culture, the phrase "back-door man" refers to a man having an affair with a married woman, using the back door as an exit before the husband comes home.
The song was recorded in Chicago in June 1960 with Wolf (vocals), Otis Spann (piano), Hubert Sumlin and Freddy Robinson (guitars), Dixon (double bass), and Fred Below (drums). Although a double sided hit for Howlin' Wolf, "Back Door Man" was one of the launching pads for a Southern California rock band's first album that went to #2 on the Billboard charts some seven years later. That band was, of course, The Doors.
"Spoonful"
Dixon's "Spoonful" is loosely based on "A Spoonful Blues", a song recorded in 1929 by Charley Patton, which is related to "All I Want Is a Spoonful" by Papa Charlie Jackson (1925) and "Cocaine Blues" by Luke Jordan (1927).
Recorded first by Howlin' Wolf in 1960, the song has a one-chord, modal blues structure found in other songs Willie Dixon wrote for Wolf, such as "Wang Dang Doodle" and "Back Door Man", and in Wolf's own "Smokestack Lightning".
The British rock group Cream recorded "Spoonful" for their 1966 UK debut album, Fresh Cream. Otis Rush had stated that Dixon presented 'Spoonful' to him, but the song didn't suit Rush's tastes and so it ended up with Wolf, and soon thereafter with Etta James. It is one of Dixon's best known and most interpreted songs.
"Wang Dang Doodle"
Etta James wasn't the only woman to make a Dixon song famous. Although first recorded by Howlin' Wolf in June of 1960, "Wang Dang Doodle" took on a life of its own when the great Koko Taylor wrapped her snarling vocals around it on December 7th, 1965. Released in early 1966, Taylor's version was backed by Gene Barge and Donald Hawkins on saxophones, Lafayette Leake on piano, Buddy Guy and Johnny "Twist" Williams on guitars, Jack Meyers on bass guitar, Fred Below on drums, and Willie Dixon singing with Taylor.
The song peaked at number four on Billboard magazine's R&B singles chart and number 58 on the Hot 100. In 1995, Taylor's rendition was inducted into the Blues Foundation Hall of Fame in the "Classics of Blues Recording – Singles or Album Tracks" category. The Foundation noted that the song was the last blues single produced by Dixon to reach the record charts, and "became Koko Taylor's signature crowdpleaser, inspiring singalongs to the 'all night long' refrain night after night."
"I Just Want to Make Love to You"
"I Just Want to Make Love to You" is a 1954 blues song written by Dixon, and first recorded by Muddy Waters, released as "Just Make Love to Me". The song reached number four on Billboard magazine's R&B Best Sellers chart. Backing Waters on vocals are Little Walter on harmonica, Jimmy Rogers on guitar, Otis Spann on piano, Dixon on bass, and Fred Below on drums. Waters recorded the song again for the album Electric Mud (1968).
In 1961, Etta James recorded the song for her début album At Last! Her rendition also served as the B-side to her hit single of that name. Her 1996 re-release charted at #5 on the UK Singles Chart. Blues rock group Foghat released a studio version of "I Just Want to Make Love to You" on their self-titled debut album in 1972. The song was also released as a single and it became their first hit, reaching number 83 on the Billboard Hot 100.
Arguably the most covered of all the Willie Dixon songs, "I Just Want to Make Love to You" has been recorded by The Animals, The Kinks, The Yardbirds, Shadows of Knight, Mungo Jerry, Grateful Dead, The Rolling Stones, Van Morrison, Paul Rodgers, Tom Petty and the Heartbreakers, April Wine, Robben Ford, Meat Puppets, The Righteous Brothers, Chuck Berry, Sam Cooke and dozens more.