Singer-songwriter and multi-instrumentalist Leyla McCalla (known for last year's Songs of Our Native Daughters) has released her new single "Mèsi Bondye," off of the upcoming re-release of 2014's Vari-Colored Songs: A Tribute to Langston Hughes, due out October 16 through the graces of Smithsonian Folkways. Featuring poems by Langston Hughes set to music, the album also includes original compositions and traditional Haitian folk songs.
"All of these songs are manifestos of my life as a Black, Haitian-American woman and the daughter of Haitian immigrants, and an homage to the humanity and creative spirit of Langston Hughes," McCalla says.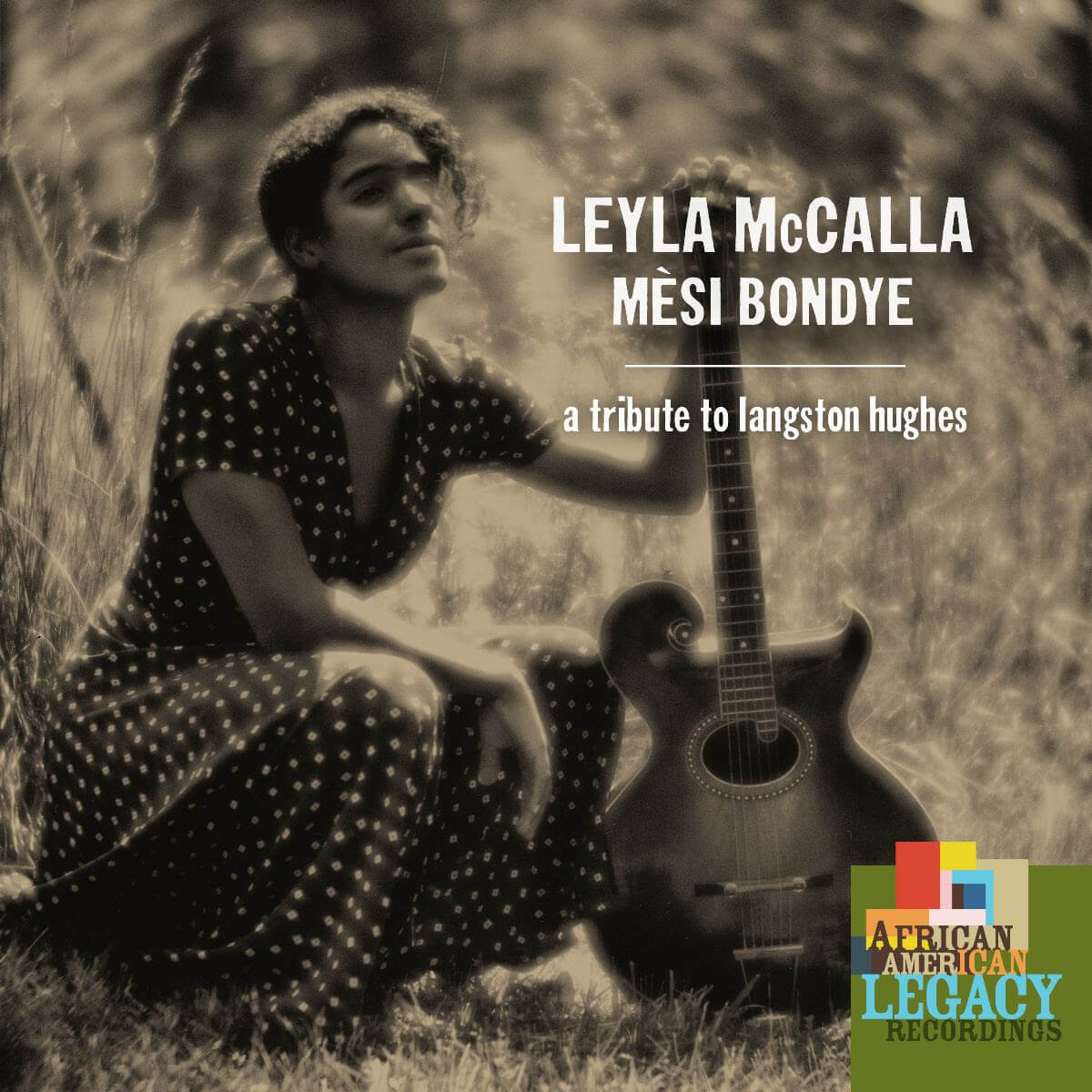 Following her conservatory training and her time playing with the Carolina Chocolate Drops, McCalla found she connected Hughes' poems to music. While reading "Vari-Colored Song," she was forever transmogrified by the rhythm, imagery, and melody of his words. Setting Hughes' lyrical realism to music — juxtaposing his works with folk arrangements from Haiti (the first independent Black nation and homeland of her parents) — seemed like the most natural progression.
Sung in Haitian Kreyòl, and accompanied with ambient pedal steel guitar and an enchanting banjo vamp, the English translates to:
Thank you, Lord
See how our misery has ended
See all that nature has brought us

The rain is falling, the corn is growing
All the hungry children will eat

Let's dance
Our Father in heaven says the misery is over
Our Father in heaven says the misery is over for us
Along with collaborators Rhiannon Giddens, Luke Winslow King, Hubby Jenkins, Yah Supreme, and more, McCalla's Haitian influences richly intersect with American folk music, just as Hughes unified Black speech with stunning poetry.