Brad Stivers has done a lot at his young age. Still in his 20s, he's already toured both nationally and internationally as a bandleader, played shows with the likes of Jimmie Vaughan, Marcia Ball, Bob Margolin and others, released a well-respected album, and was a 2014 International Blues Challenge finalist. Now he brings us his six-song EP, SIX, which will be released tomorrow, October 23rd, via VizzTone.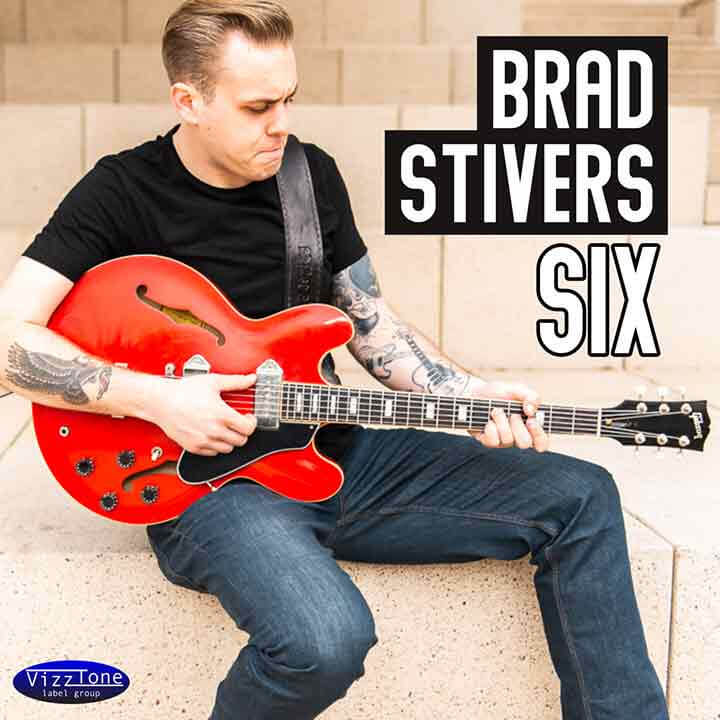 Imagine if you will, the 3 Kings (BB, Albert, and Freddie) jamming with Fats Domino in New Orleans. You start to get the feel of what this young triple threat is all about. The songs are early radio-play length, most come in under 3 minutes, but they pack a punch.
"Lose Your Love" is a guitar player's song, and Stivers does it justice. It has the sound you might expect to come from a Texas guitar slinger after a trip to the Big Easy. It's blues, it's jazzy, it's 50s era rock 'n roll, and it's all good. "Three Times a Fool," fires on all cylinders with the help creative lyrics, solid guitar work and a well placed B3 solo. Brad's vocals are strong with just a hint of growl, probably picked up from playing numerous residence shows in Austin.
One can really hear the Fats Domino influence on "Just a Memory." Stivers channels the big man's swagger, adding some sweet horns for the full effect. Then things take a hard, slow turn. Stivers takes on the torchy jazz classic, "The Very Thought of You." Firstly, I wouldn't expect an artist in his age group to know anything about a song that was made famous by the likes of Nat King Cole, Billie Holiday, and Tony Bennett, but there it is, in a glorious BB King-esque version. Perhaps it was influenced by his main collaborator and soon-to-be wife, Lindsay Beaver, the powerhouse singer/drummer of whom Alligator Records founder Bruce Iglauer said, "She's like the love child of Amy Winehouse and Little Richard." Brad's vocals are clean and set to purpose, and his guitar playing fits the song to perfection.
Beaver joins Stivers on the raucous "Turn Your Damper Down." Lindsay's vocals are a bit buried in the mix, but it's still a solid, rockin' duet. The final track, "Your Turn to Cry," slows down a bit again, but has a very cool Link Wray type opening on guitar. It is the type of song you want to dance with your honey to at the prom (as long as it's 1956 or so).
I can only deduce that Brad Stivers is an old soul, and with SIX is making the music of past generations both fresh and relevant again.