One of the biggest names in the folk-rock/outlaw country movement, Jerry Jeff Walker died Friday in Austin, Texas from throat cancer. He was 78.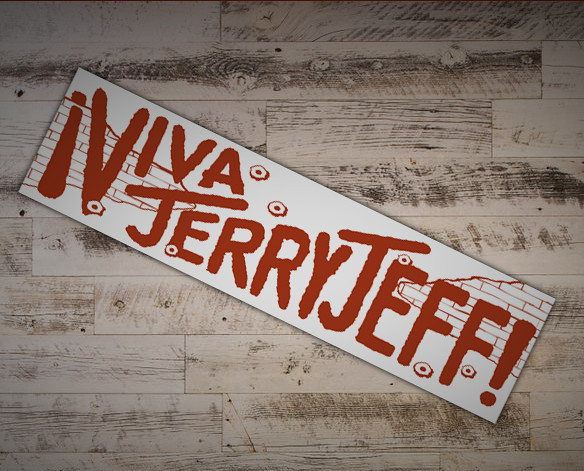 Born Ronald Clyde Crosby on March 16, 1942 in Oneonta, New York, Walker began playing music with a local band around the time he was 15 or so. By the end of high school his wanderlust got the best of him, and after a stint in the National Guard, it led Walker to busking in Florida, then New Orleans, Texas, and other spots.
It was in the Crescent City, penning tunes and singing under the name Jerry Ferris in the French Quarter that he started to make some decent money. He used several aliases in those days, names he says he took from fake IDs that he confiscated while working as a bartender. He had to settle on one name in order to cash the checks that were coming in, so he chose one that he had been using often and had his name legally changed to Jerry Jeff Walker in 1964.
In July of 1965, while nursing a hangover in a New Orleans drunk tank, Walker met a man who would forever change his life – a street performer known only as Bojangles. He took the story of his conversation with his cellmate, and turned it into his greatest songwriting achievement. "Mr. Bojangles," most notably covered by the Nitty Gritty Dirt Band, was re-imagined by dozens of artists, from Sammy Davis Jr. and Harry Belafonte to Neil Diamond and Whitney Houston. The tune has become part of the Great American Songbook, and the royalties have helped keep Walker financially solvent for decades.
Always on the journey as a folk singer, Walker traveled to Washington, DC and later to New York City and Key West before landing in Austin, Texas in the early 70s. There he found a gathering of pickers, grinners, hippies and sinners, and the burgeoning Outlaw Country movement in its infancy, with artists such as Willie Nelson and David Allan Coe at the vanguard. Walker's sensibilities led him to love other red dirt folk artists like Ray Wylie Hubbard, Guy Clark and Townes Van Zandt, and he showed his love by making their songs hits on his own records. His cover of Clark's "LA Freeway," and Hubbard's "Up Against the Wall, Redneck Mother," were both hits for Walker.
Arguably his most recognized album was recorded in 1973 in a small dance hall known as Terlingua's in Luckenbach, Texas. ¡Viva Terlingua! recorded by Walker and his Lost Gonzo Band contains the songs "Desperados Waiting for a Train," "Backslider's Wine," and "London Homesick Blues," the latter of which was the Austin City Limits theme song for several years. You remember it -"I wanna go home with the armadillo…"
By the early 80s, Walker was content with touring and spending time with his family – wife Susan, daughter Jessie, and son Django. But it was in 1986 that Walker took a step unheard of prior. Along with Susan they founded their own label, Tried and True Music, but that wasn't all. Subsidiaries of Tried and True also handled all of Walker's bookings, tour promotion, merchandise and publicity. A one stop shop. In a 1994 interview with the Phoenix New Times, Walker said, "We wanted control over what was happening, and this seemed the way to do it."
Although nearly as notorious as George "No Show" Jones for either missing shows or drunkenly ending them early (I was witness to one of those events but the few bars of "LA Freeway" I did get hear, and the story that still makes me smile was worth the price of admission). There are some things we can thank Walker for: Introducing Jimmy Buffett to Key West for the first time; being an architect of the Outlaw Country movement; throwing the best birthday parties Gruene, Texas ever saw; and teaching us that taking control of your own destiny is the way to go, sharing his story of an itinerant street performer that we all now know as "Mr. Bojangles."
For those reasons and many more, I'll tip my hat to Jerry Jeff Walker, drop the needle on my copy of Ridin' High, and smile through the tears.