Pop/R&B-turned Reggae singer-songwriter Johnny Nash died on Tuesday. The death was confirmed by Nash's son, John Nash III, who stated Johnny was at home when he passed away of natural causes. No word on cause of death yet has been released at this time. Nash was 80.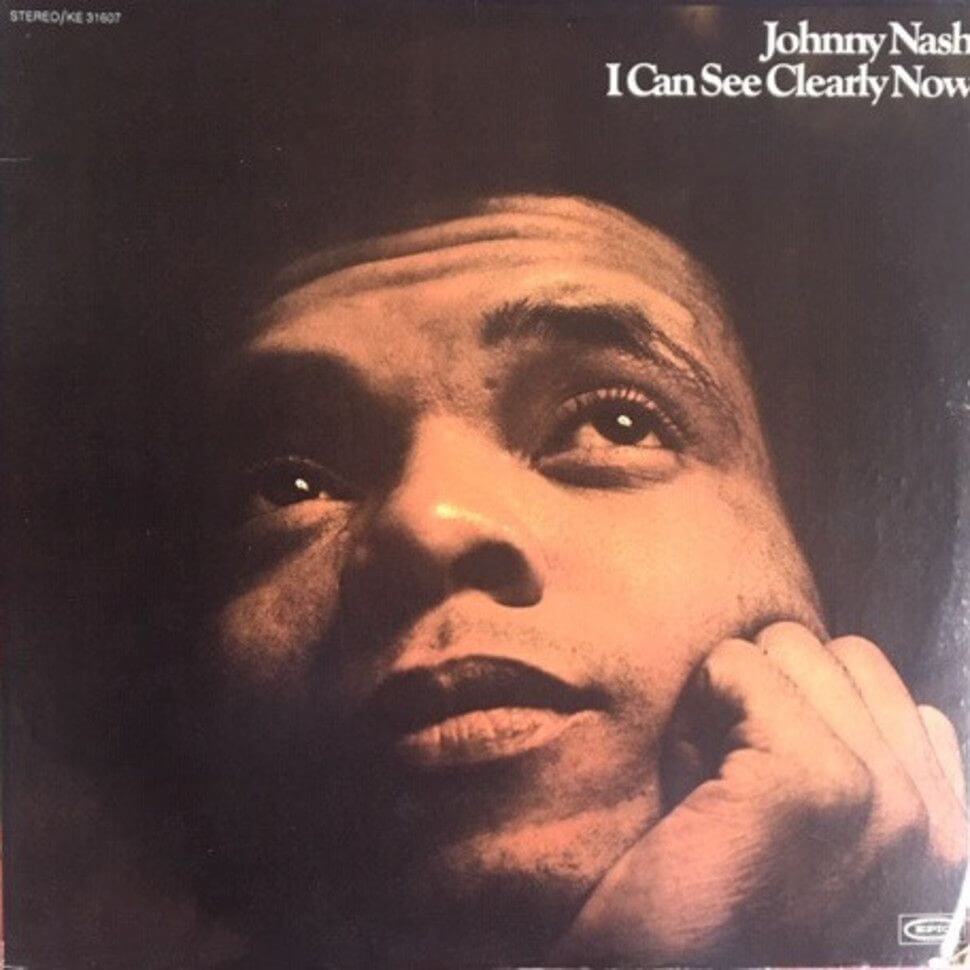 Born John Lester Nash, Jr. on August 19th, 1940 in Houston, Texas, he sang in the choir at Progressive New Hope Baptist Church in South Central Houston as a child. Beginning in 1953, Nash sang covers of R&B hits on Matinee, a local variety show on KPRC-TV; and from 1956 he sang on Arthur Godfrey's radio and television programs for a seven-year period. He also enjoyed success as an actor early in his career appearing in the screen version of playwright Louis S. Peterson's Take a Giant Step, for which he won a Silver Sail Award for his performance from the Locarno International Film Festival.
Marketed as a rival to Johnny Mathis, he made his major label debut in 1957 on the ABC-Paramount label with the single "A Teenager Sings the Blues." Nash had his first chart hit in early 1958 with a cover of Doris Day's "A Very Special Love."
Far from being just another great voice, Nash was also a label owner, forming the JoDa Records label in New York with Danny Sims in 1965. One of the top groups in their stable was The Cowsills.
Besides "I Can See Clearly Now," his Billboard #1 hit, Nash recorded several hits in Jamaica, where he traveled in early 1968, as his girlfriend had family links with local TV and radio host and novel writer Neville Willoughby. Nash planned to try breaking the local rocksteady sound into the United States. Willoughby introduced him to a local struggling vocal group, The Wailers. Members Bob Marley, Bunny Wailer and Peter Tosh introduced him to the local scene. Nash signed all three to an exclusive publishing and recording contract with his newly formed JAD label and financed some of their recordings, some with Byron Lee's Dragonaires and some with other local musicians such as Jackie Jackson and Lynn Taitt. None of the Marley and Tosh songs he produced were successful. Only two singles were released at the time: "Bend Down Low" (JAD 1968) and "Reggae on Broadway" (Columbia, 1972), which was recorded in London in 1972 on the same sessions that produced "I Can See Clearly Now." It sold over one million copies, and was certified gold  by the R.I.A.A. in November 1972. The I Can See Clearly Now album includes four original Marley compositions published by JAD: "Guava Jelly", "Comma Comma", "You Poured Sugar On Me" and the follow-up hit "Stir It Up". "There Are More Questions Than Answers" was a third hit single taken from the album.
JAD Records ceased to exist in 1971, but it was revived in 1997 by American Marley specialist Roger Steffens and French musician and producer Bruno Blum for the Complete Bob Marley & the Wailers 1967-1972 ten-album series for which several of the Nash-produced Marley and Tosh tracks were mixed or remixed by Blum for release. Nash's biggest hits were the early reggae (rocksteady) tunes "Hold Me Tight" (a #5 hit in the US and the UK, the tune used more than a year earlier in Score commercials) and "Stir It Up", the latter written by Bob Marley prior to Marley's international success. In the UK, his biggest hit was with the song "Tears On My Pillow" which reached number one in the UK Singles Chart in July 1975 for one week.
After a hit version of Sam Cooke's "Wonderful World" and "Let's Go Dancing" in 1979, for many years he seemed to have dropped out of sight, with the exception of a brief resurgence in the mid-1980s with the album Here Again (1986), which was preceded by the minor UK hit, "Rock Me Baby"; however, in May 2006 he was singing again at SugarHill Recording Studios and at Tierra Studios in his native Houston. Working with SugarHill chief engineer Andy Bradley and Tierra Studios' GRAMMY-winning Randy Miller, he began the work of transferring analog tapes of his songs from the 1970s and 1980s to Pro Tools digital format. Younger audiences were introduced to Nash's music with the appearance of Jimmy Cliff's cover of "I Can See Clearly Now" in Disney's 1993 hit film Cool Runnings.
In all Johnny Nash had 23 singles on the Billboard charts. "I Can See Clearly Now," was his most popular hitting the #1 spot on the Billboard Hot 100 on November 4, 1972, remaining there for four weeks. The song also made him one of the first non-Jamaicans to record reggae music on the island. His long-time partner Danny Sims told the Houston Chronicle in 2012, "Johnny loved reggae. And he loved Bob [Marley] and the guys. He taught Bob how to sing on the mic, and they taught Johnny how to play the reggae rhythm."
Reactions came from across the globe, including from British reggae band UB40:
RIP Johnny Nash

Another legend lost, one of the first non Jamaicans to have a Reggae hit!

Thanks for pathing the way.

Big Love
Along with his son, Nash is also survived by daughter, Monica, and wife, Carli Nash.
*Feature image from the artists website.