In April of this year, the Reverend Shawn Amos released his album Blue Sky to acclaim from outlets like Billboard, No Depression, American Songwriter, and of course American Blues Scene. Recorded before the tumultuous events of 2020, the album now seems remarkably prescient to the tumultuous times we face.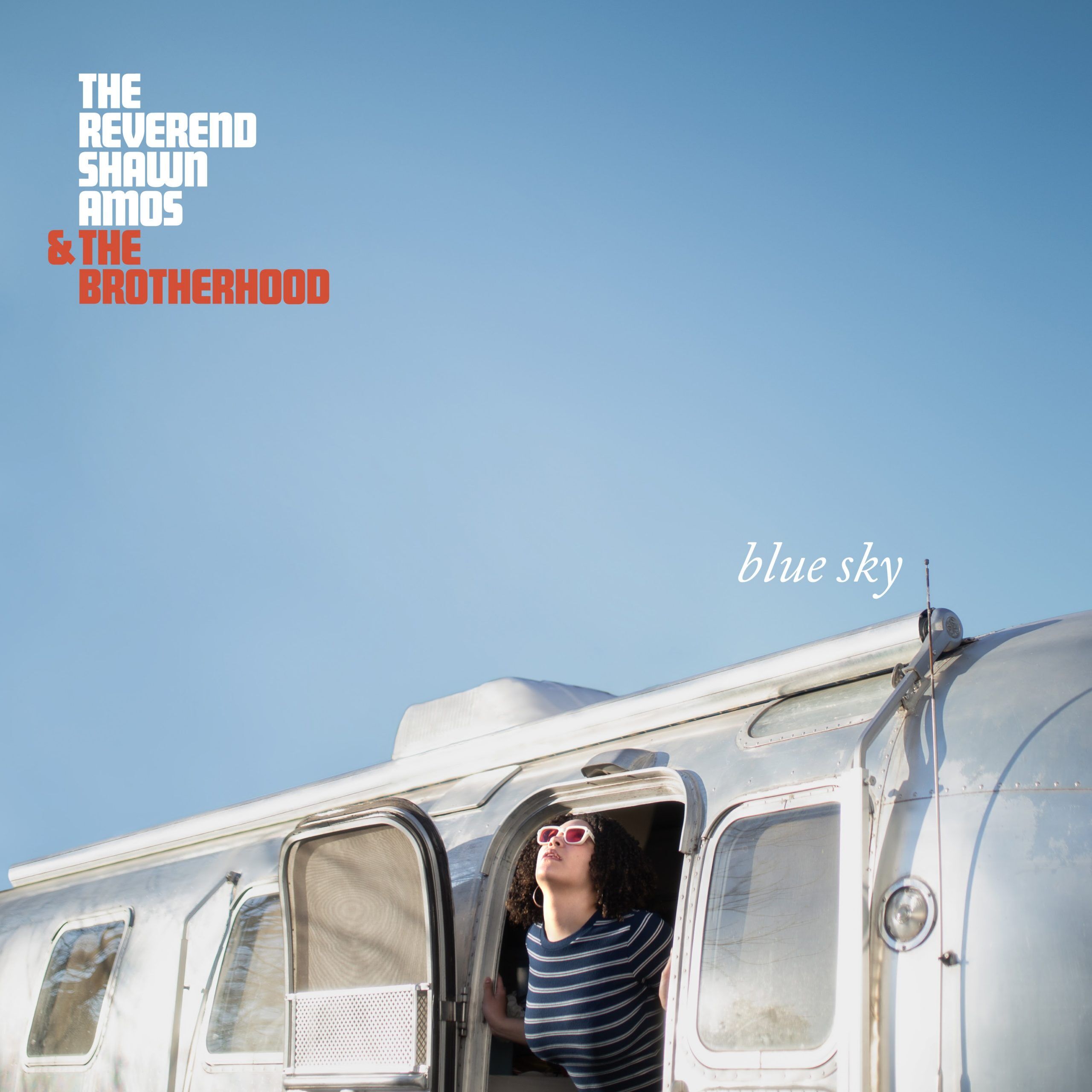 'Blue Sky' is American music, encompassing blues, country, rock, and jazz, but also including African Americana artists who are often not visible in these contemporary revisitings of this music. It's tempting to say Amos and the Brotherhood make toggling between genres look easy. There is something effortless about the way they move between styles and connect with each other. If you listen closely, you can hear the intent and thoughtfulness that it takes to make an album this complex sound so relaxed. – Steven Ovadia, American Blues Scene
The song "Troubled Man" was described by Ovadia thusly:
As versatile as Amos is, he also needs a band agile enough to follow him as he zigs and zags. The Brotherhood can keep up. They're right there with him on "Troubled Man," which also features vocals from singer-songwriter Ruthie Foster. Where the two vocalists unite, their voices soar over a sweeping Western landscape of slide guitars and Amos' harmonica runs. The track builds in intensity, largely due to the two singers, while the band locks into a rhythm that propels the track like a New York City driver through a yellow light. It's no easy thing to craft a track that's low-key but also explosive, but the Brotherhood pull it off.
The new video for "Troubled Man" intercuts footage from George Floyd protests along with fan footage to create a visual pastiche that represents our current moment all-too-well.
Amos himself says:
This has become our most popular song from 'Blue Sky.' As the election gets closer, more folks keep playing it and asking me about it. I have resisted explaining the songs on this album. I've really wanted people to make the song their own. This video says everything I need to say about "Troubled Man." We need to agree on a few fundamental facts if we are to remain a society. Our social contract is breaking down. I hope we can pull ourselves out of free-fall of a fever dream and come together.
*Feature image photo credit James Freeman, courtesy of Missing Piece Group