Craft Recordings is pleased to release a new lyric video for The Staple Singers' soulful 1971 anthem "Respect Yourself." The captivating visualizer pairs archival photos from the Civil Rights Movement with contemporary images from the Black Lives Matter protests — because now as then, this song's message of self-respect, tolerance and empowerment provides a compass for navigating times of political tumult and upheaval.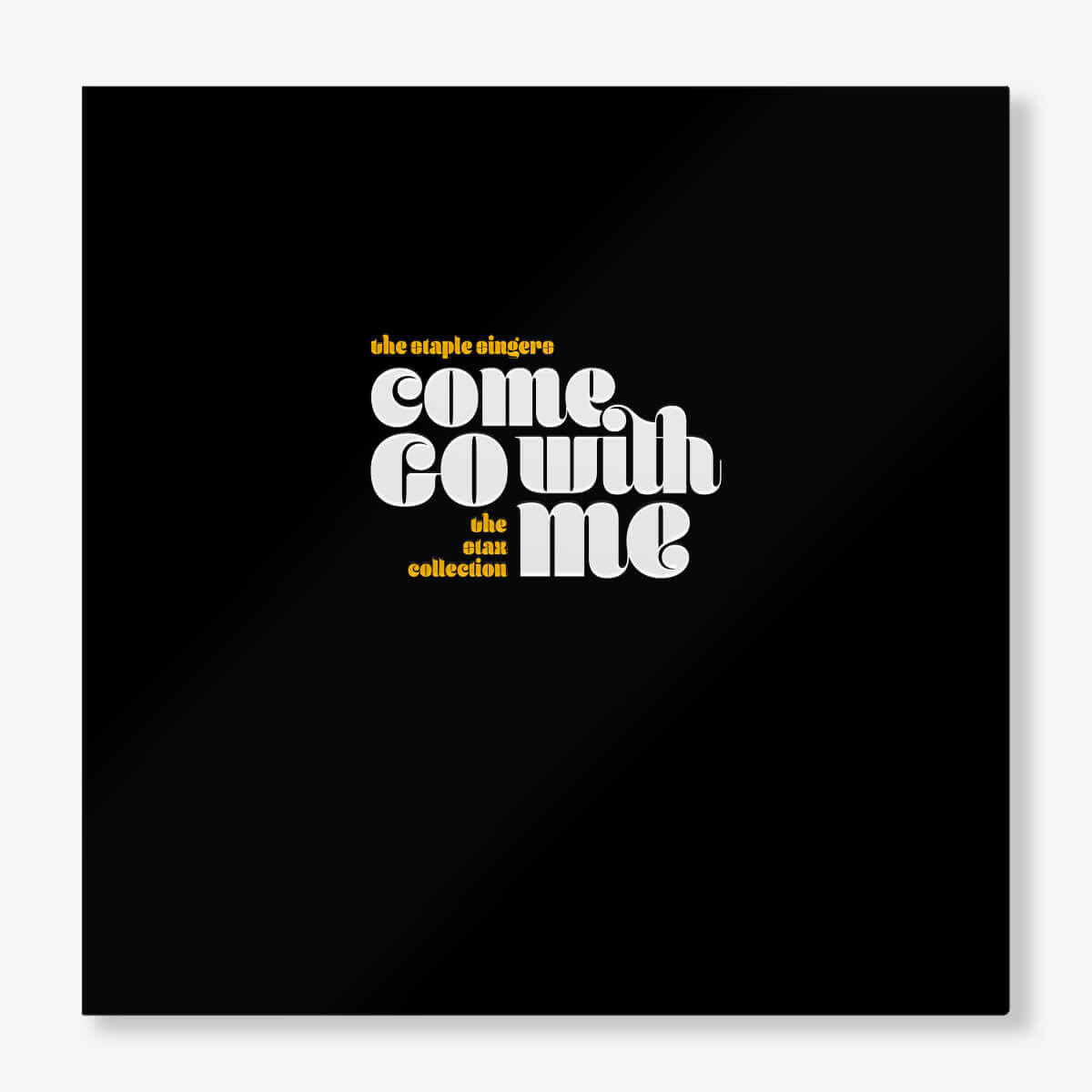 "Respect Yourself," which originally appeared on the Staple Singers' 1972 album Be Altitude: Respect Yourself, resonated with listeners and became the group's biggest hit to date—landing at No. 2 on the Billboard Soul chart and No. 12 on the Hot 100. The eerily prophetic tune—which even included the lyric "Keep talkin' bout the president, won't stop air pollution/Put your hand on your mouth when you cough, that'll help the solution"—was a perfect fit for the Staple Singers, who were formidable voices in the Civil Rights Movement and often incorporated politically charged messages of racial equality into their songs. Featuring members of the legendary Muscle Shoals Rhythm Section and Memphis Horns, the song was penned by Luther Ingram and Mack Rice, and produced by Stax Records executive Al Bell.
GRAMMY® Lifetime Achievement winners and Rock & Roll Hall of Fame inductees, the Staple Singers stand tall as one of the most important gospel and soul acts in history. Helmed by patriarch Roebuck "Pops" Staples, the Chicago group began performing in the late '40s as a family gospel outfit, featuring Cleotha, Pervis (later replaced by sister Yvonne) and Mavis—who, at just seven years old, became the breakout star with her deep, soulful vocals.
By the '60s, the Staple Singers were a sought-after act in the folk and counterculture scenes, and significant voices in the Civil Rights Movement. But when they signed to Stax in 1968, they became mainstream stars—thanks in part to a fruitful creative partnership with executive Al Bell. At Stax, they scored their first of many hit singles, released multiple bestselling albums and offered a memorable performance at the 1972 Wattstax Festival.
While Stax closed its doors in 1975, the Staple Singers continued to tour and record well until the '80s, and Mavis Staples continued to have success as a solo artist. Since 2004, Staples has released nearly 10 studio and live albums, including You Are Not Alone (2010), Livin' on a High Note (2016) and We Get By (2019). Embraced by a new generation of fans, the Kennedy Center Honoree has collaborated with the likes of Jeff Tweedy, Arcade Fire, Hozier and the Gorillaz; graced the stages of Glastonbury, Bonnaroo and Outside Lands; and was the subject of a documentary (2016's Mavis!).
The new lyric video comes ahead of a comprehensive 7-CD box set celebrating the Staple Singers and their legendary output at Stax Records. Spanning 1968–1974, Come Go With Me: The StaxCollection is available November 13th and includes many of the Staples' most iconic recordings, including "I'll Take You There," "If You're Ready (Come Go With Me)," "Long Walk to D.C.," and, of course, "Respect Yourself." The collection was also released earlier this year on vinyl and digital formats, both available now.
Click here to pre-order the 7-CD set for Come Go With Me: The Stax Collection. Plus, special exclusive bundles (including a Stax t-shirt) are available via the Stax store.