There are just some voices that stand out in the world. That of Broadway tenor Danny Zolli is among them. From Jesus Christ Superstar to 100 Years of Broadway to the World Rock Symphony Orchestra, Zolli has been winning over audiences worldwide for over 20 years.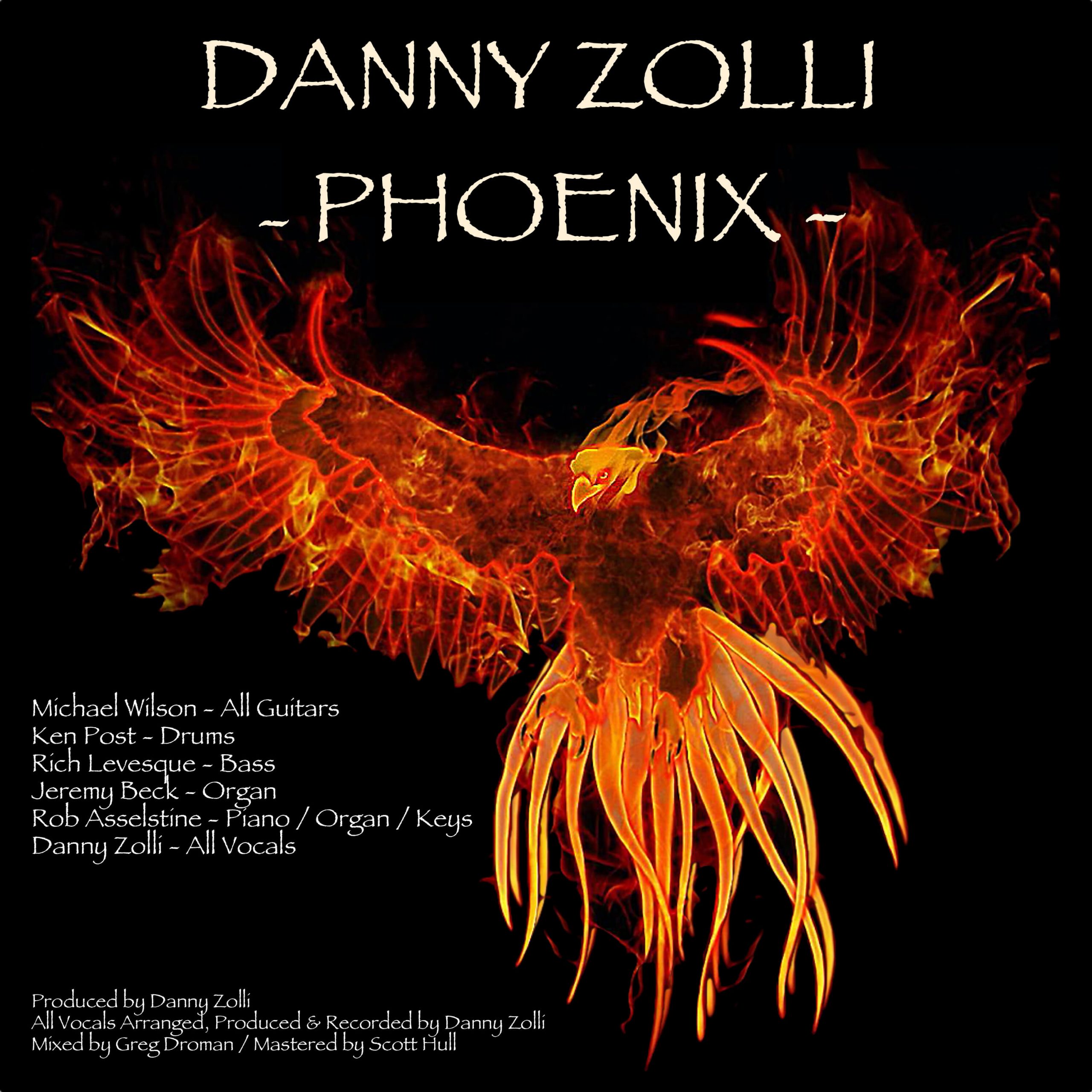 Thanks to Covid-19 cancelling the bulk of most performers touring schedules, musicians ultimately found themselves with time on their hands.
Vocalist Zolli spearheaded this studio project of "Phoenix." According to him it was "so I could try to stay connected, and to stay creative with a fellowship of incredibly talented pals. All of my buddies who played on this song are truly gifted musicians, who all said yes to the project, and all worked remotely, from all over the US & Canada! Incredible!"
Along with Rob Asselstine on piano (World Rock Symphony Orchestra), Jeremy Beck on organ (Bonnie Raitt; Missy Elliott), Rich Levesque on bass (Tom Cochrane; Rik Emmett), Ken Post on drums (World Rock Symphony Orchestra), and Michael J. Wilson on guitar (Tina – The Musical; 50 Years of Rock and Roll), recording began.
Written by Dan Fogelberg and included on his 6th studio album of the same name, "Phoenix" has been covered by other artists including Garth Brooks. Zolli suggested that it stand apart from other versions by having a more rock-oriented approach.
Guitarist Michael J. Wilson, said, "For the guitars specifically, I wanted a lot of different 'colors', so there are 2 acoustic guitars, 3 Les Pauls, 2 Stratocasters, 1 Telecaster, and an electric sitar making appearances at various points throughout the song. It was a very rewarding experience for us. The response thus far has been really positive, so we're currently planning our next project. Stay tuned!"
Find Danny Zolli's "Phoenix" on iTunes, Apple Music, Amazon Music, Pandora, and other outlets.