VizzTone Label Group has announced they are releasing a series of recordings from harp master Bob Corritore. The series, entitled From the Vaults is a collection of historic, previously unavailable, and unreleased gems from Corritore's vast master tape archives.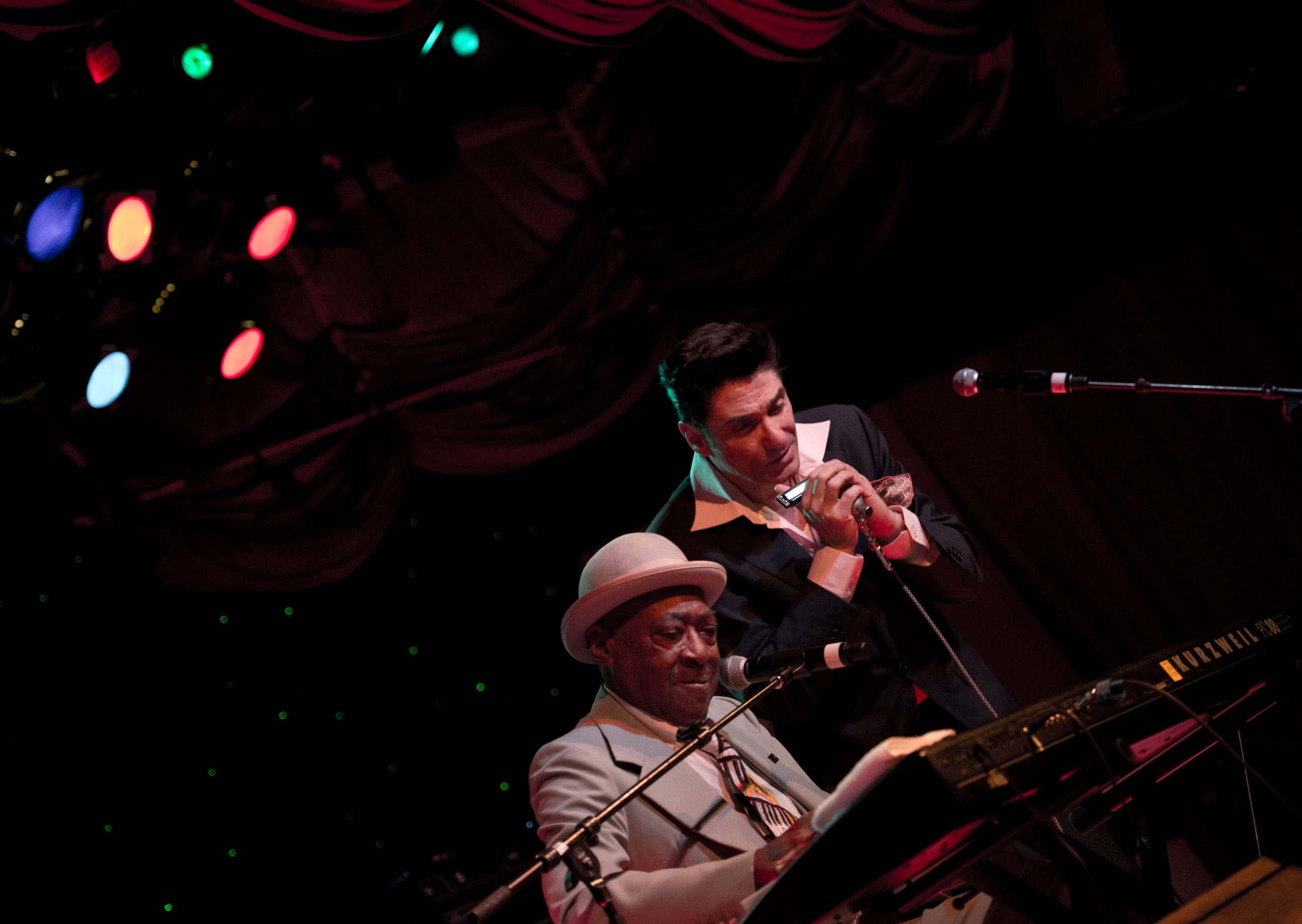 Corritore was born in Chicago in 1956, and after hearing Muddy Waters on the radio at the age of 12, began teaching himself harmonica. He collected blues albums and playing tips from the biggest names in the Windy City before moving to Arizona in 1981. Once there he became a member of an early incarnation of Janiva Magness' band, began hosting a Sunday night blues program on KJZZ radio which he still hosts today, and eventually opened his own club, The Rhythm Room, in Phoenix. His talents have earned him a Blues Music Award, a Keeping the Blues Alive award, a GRAMMY nominations and a spot in the Arizona Blues Hall of Fame, and that just skims the surface.
The most astonishing thing about Bob, is the scores of top bluesmen he has produced, supported and played alongside over the years. Folks like Bo Diddley, Pinetop Perkins, Ike Turner and Eddy Clearwater to name just a few. Corritore is recognized as one of the top traditional blues blues harmonica players in the world.
The albums being released in this series include historic recordings, unreleased tracks, and original cuts with some of the biggest names in the blues world.
First up is Dave Riley & Bob Corritore – Travelin' the Dirt Road. The Mississippi-meets-Chicago team of Riley and Corritore was widely received. They met in 2004 at the King Biscuit Blues Festival in Helena, Arkansas, and released the BMA and BBMA-nominated album Travelin' The Dirt Road on Blue Witch Records in 2007. Their sound demonstrates a natural musical chemistry and friendship, and is pure down-home blues. This release contains the 2007 album in its entirety, plus unreleased tracks from the vault. Travelin' the Dirt Road is available now.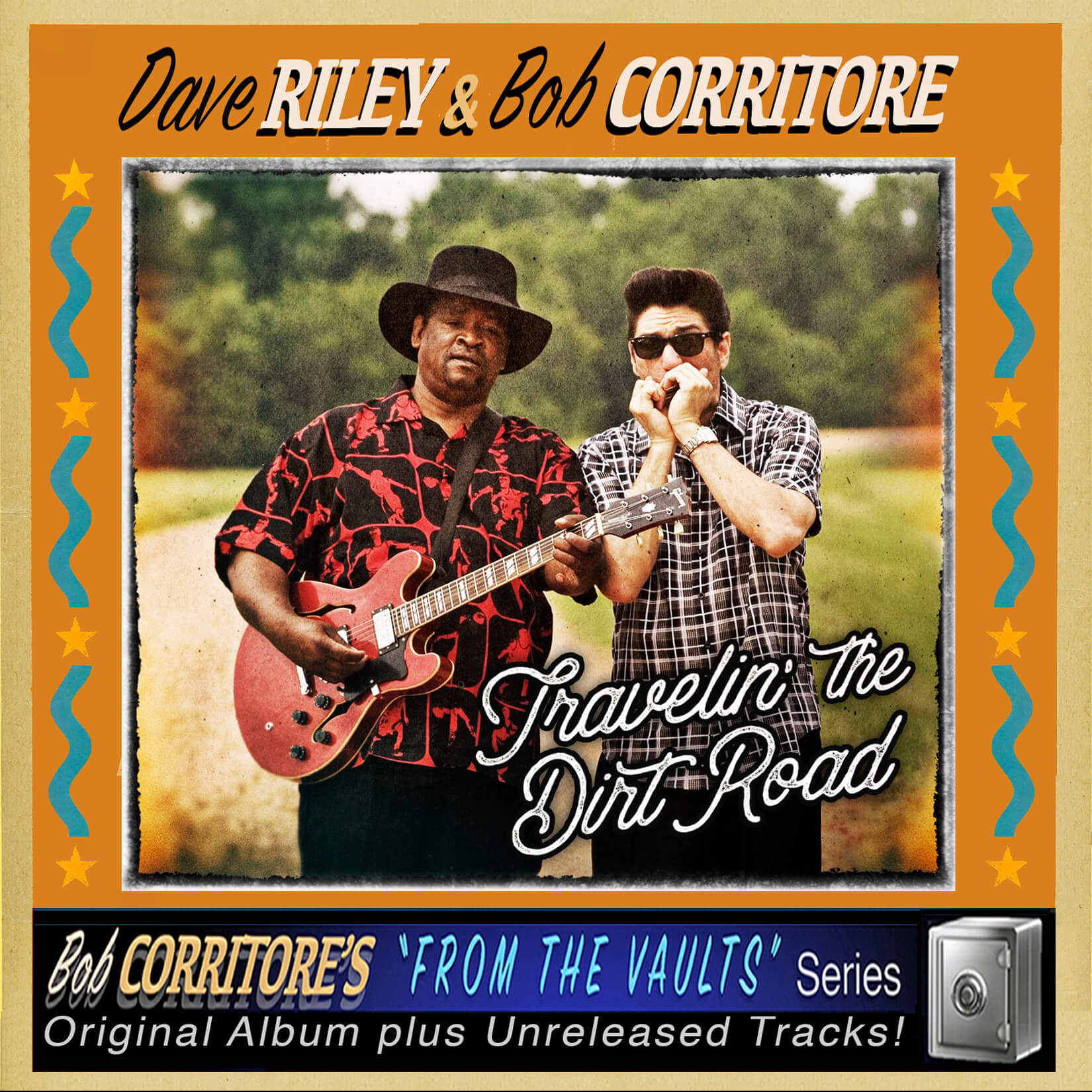 Kid Ramos and Corritore collaborated on 4 powerful studio recording sessions in Phoenix from the late 1990's to early 2000's. These sessions were built around some great vocalists: Henry Gray, Nappy Brown, Big Pete Pearson, and Chief Schabuttie Gilliame. The Kid / Corritore combination would seamlessly interweave their characteristic musical backing around each singer's style and each song's assignment. Compiled for the first time as a focused reflection, it was presented as 10 examples of some very heartfelt blues played with a masterful touch. On each of these sessions, legendary blues drummer Chico Chism laid down his classic Chicago beat and Johnny Rapp provided some amazing support guitar work. Phoenix Blues Sessions has a street date of November, 13th, 2020.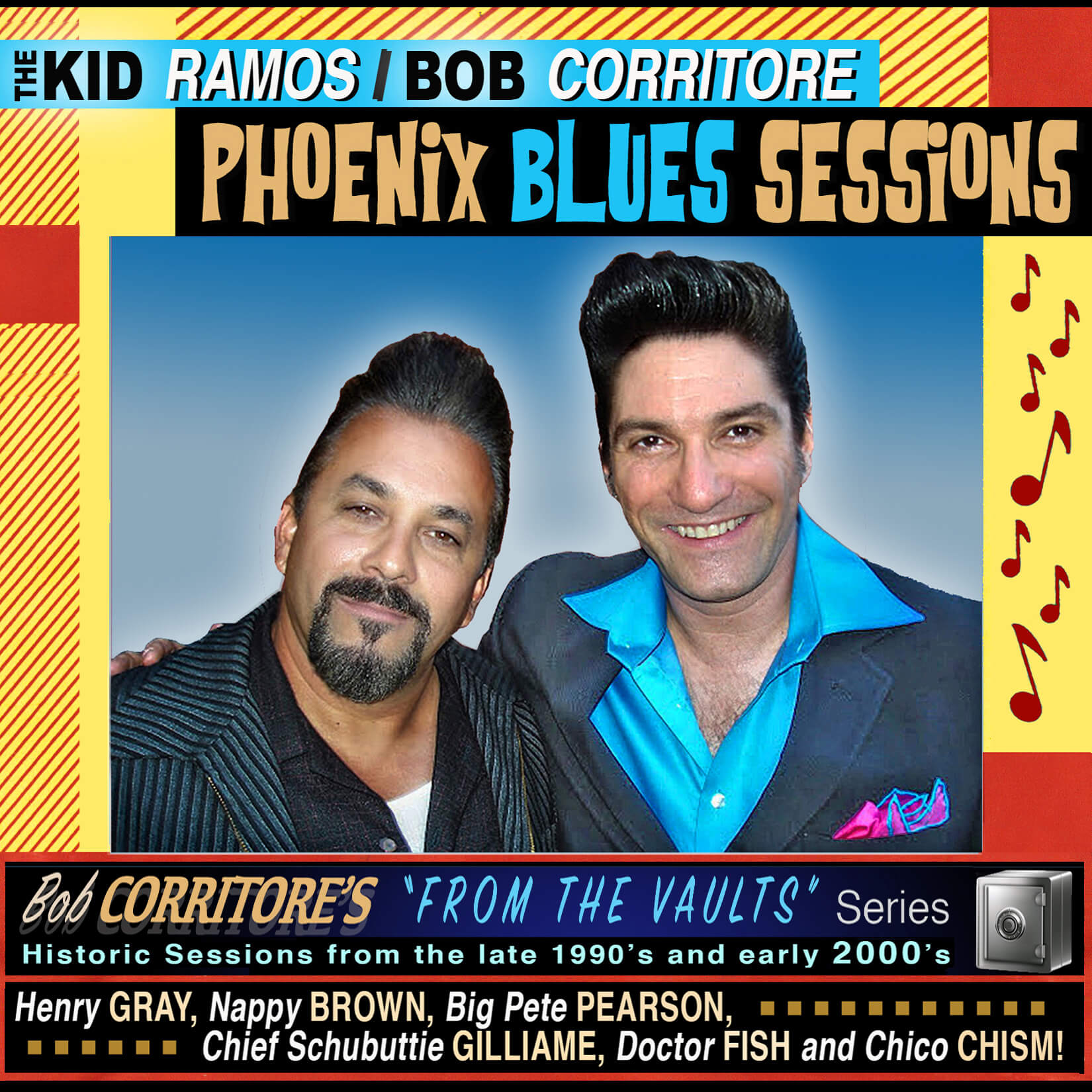 Legendary blues piano master Henry Gray started teaming up with Corritore in 1996. Each year Bob would invite Henry to perform at The Rhythm Room, and while in town participate in a recording session. These sessions continued until 2018 when Gray was no longer able to fly (due to doctor's orders). Gray, a native of Kenner, Louisiana, left this world on February 17th, 2020 at the age of 95, already having been inducted into the Blues Hall of Fame. Henry Gray & Bob Corritore Sessions Vol. 2 Cold Chills contains 14 tracks, some previously unreleased and features artists including, John Brim, Robert Lockwood, Jr., Bob Margolin, Eddie Taylor, Jr., Tail Dragger, Jimi "Primetime" Smith, Chief Schabuttie Gilliam, Johnny Rapp, Illinois Slim, Johnny Burgin, Chris James, Kirk Fletcher, Chico Chism, Brian Fahey, Steve Cushing, Marty Dodson, Bob Stroger, Troy Sandow, Paul Thomas, Patrick Rynn, Pops McFarlane, and Mario Moreno. The street date for this release is December 4th, 2020.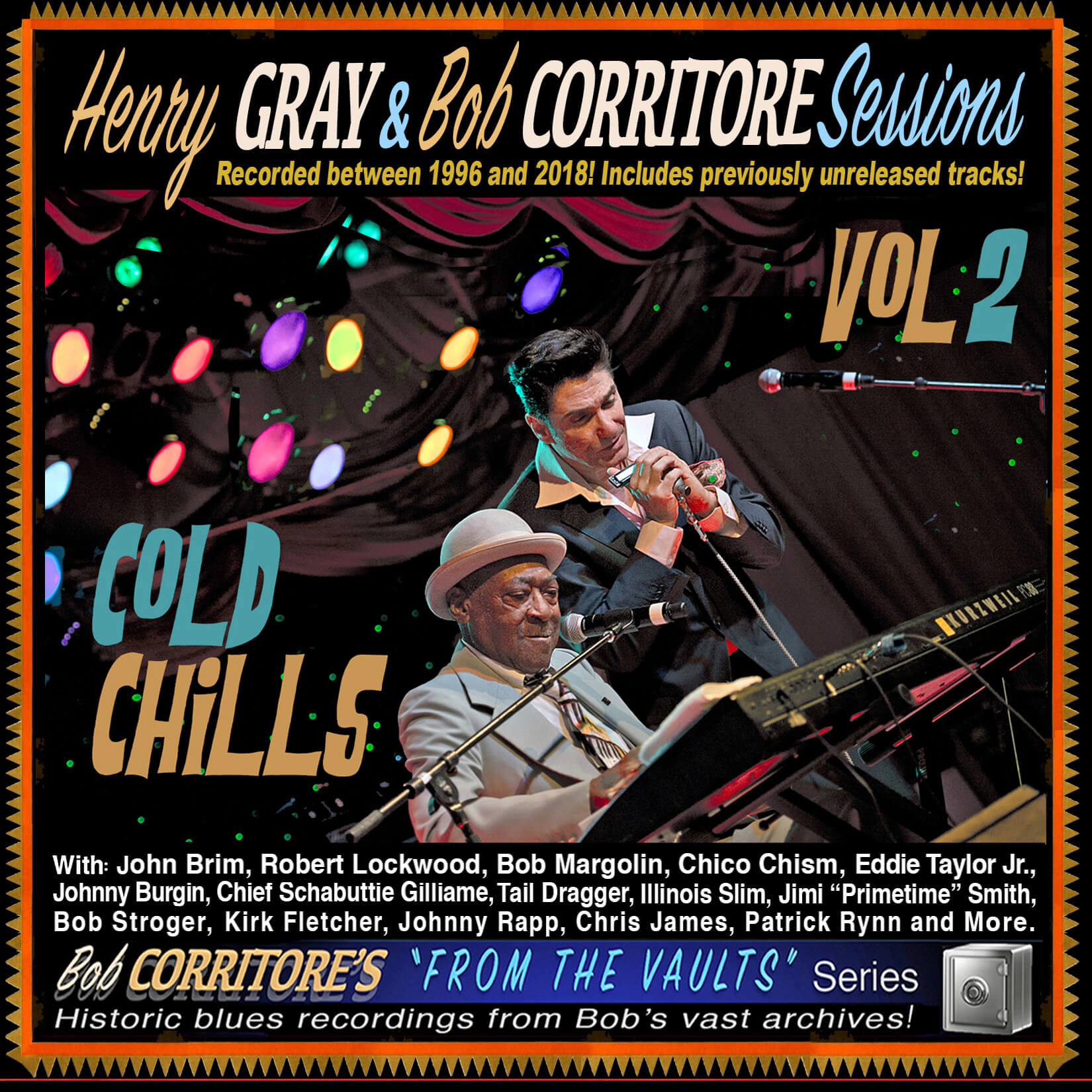 *Feature image credit: Jeff Fasano