European & British blues award nominees Suzy Starlite and Simon Campbell of the Starlite Campbell Band release their new single "Can't Find My Way Home" on Friday, November 6, 2020.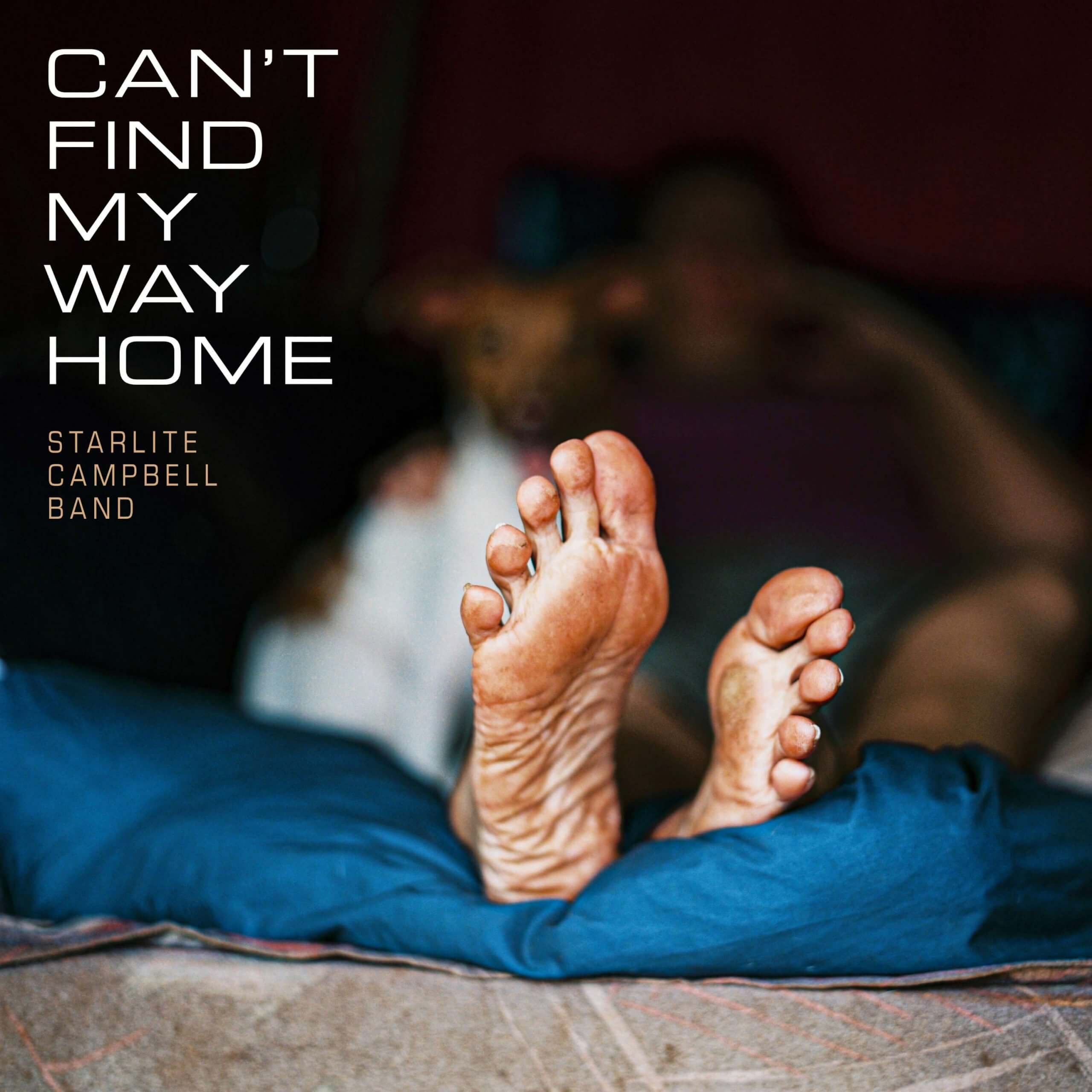 Suzy explained "It's hard to take in just how much all of our lives have changed over these past few months, leaving a lot of us feeling disorientated and burned out. There's a real sense of vulnerability right now for many of us and having somewhat of a nomadic lifestyle as full-time musicians, we've always felt a deep connection to 'Can't Find My Way Home' more so now than ever!"
With Starlite's simple bassline, Campbell's finger-picking style on acoustic guitar and their melodic harmonies, the song finds a contemporary home in 2020.
The video was filmed on a summer's evening in a neighbors field in Lower Saxony Germany with an old recycled washing machine drum for a fire-pit and a few candles flickering under the night sky.
Once again, photographer Phil Kneen captured the spirit of the song on film for the single artwork.
With the Starlite Campbell Band's debut album Blueberry Pie nominated for best album in the European blues awards, their second album The Language of Curiosity set for release on April 9th, 2021, continues to push the boundaries of British blues and British rock. The record also features longtime collaborators Jonny Henderson and Christian Madden who are sharing keyboard duties and drummer Steve Gibson.
Pre-order The Language of Curiosity today on limited edition 180g vinyl, CD and digital or become a patron of the band (level two or above) to receive a complimentary download of "Can't Find My Way Home" plus the two singles "Stone Cold Crazy" and "Lay It Out On Me" from the new album ahead of the official release date.
"Can't Find My Way Home" by the Starlite Campbell Band is available on all major download and streaming platforms plus the band's website from Friday, November 6th, 2020.
*Feature image © Dario Leonetti Used by Permission