Rolling Stone senior editor David Fricke will host a very special thirty-minute livestream event in honor of Tom Petty's iconic music videos throughout his career. Tune-in tonight at 7PM ET via YouTube and SiriusXM's Tom Petty Radio.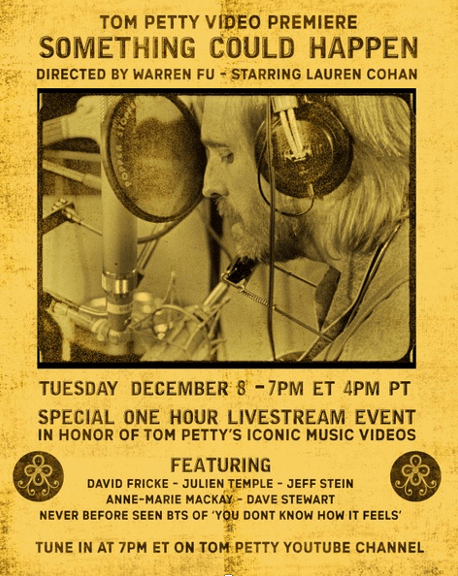 The event brings together notable artists and directors who have collaborated with Tom including director Julien Temple ("Free Fallin'," "Into the Great Wide Open," "Yer So Bad," "Learning To Fly"), filmmaker/producer Anne-Marie Mackay and Dave Stewart of the Eurythmics (who co-wrote "Don't Come Around Here No More" and is featured in the video). In addition, exclusive behind-the-scenes footage of the 1994 "You Don't Know How It Feels" video will debut with on set commentary from director Phil Joanou and Tom himself.
The livestream event will culminate in the world premiere of the brand-new video for "Something Could Happen," followed by a discussion with the video's acclaimed director Warren Fu and lead actor Lauren Cohan (of "The Walking Dead" fame). "Something Could Happen" is a previously unreleased track from the long-awaited second half of Wildflowers, a collection Tom named All the Rest.
Watch on YouTube or Listen on Sirius.
*Feature image courtesy of Tom Petty site