Burgeoning Philadelphia-based singer-songwriter and guitarist Greg Sover produces a sound rich in rock and roll overtones, but is now highly revered in the blues community — and for good reason. Greg Sover Band released their six-song EP, The Parade, this past fall. Featuring the band's re-imagining of Cream's "Politician" and five uncompromising originals, the EP sees Sover at his heaviest musically and most effective lyrically.
The band features Garry Lee on bass guitar and backing vocals, drummer Tom Walling, guitarist Allen James and keyboardist Wally Smith, with Gloria Galante playing harp on select tracks. They have supported acts such as the Yardbirds, Walter Trout, and Marcus King Band. The Parade is Greg Sover Band's third release, following 2018's Jubilee — another eclectic batch of genre-busting songs.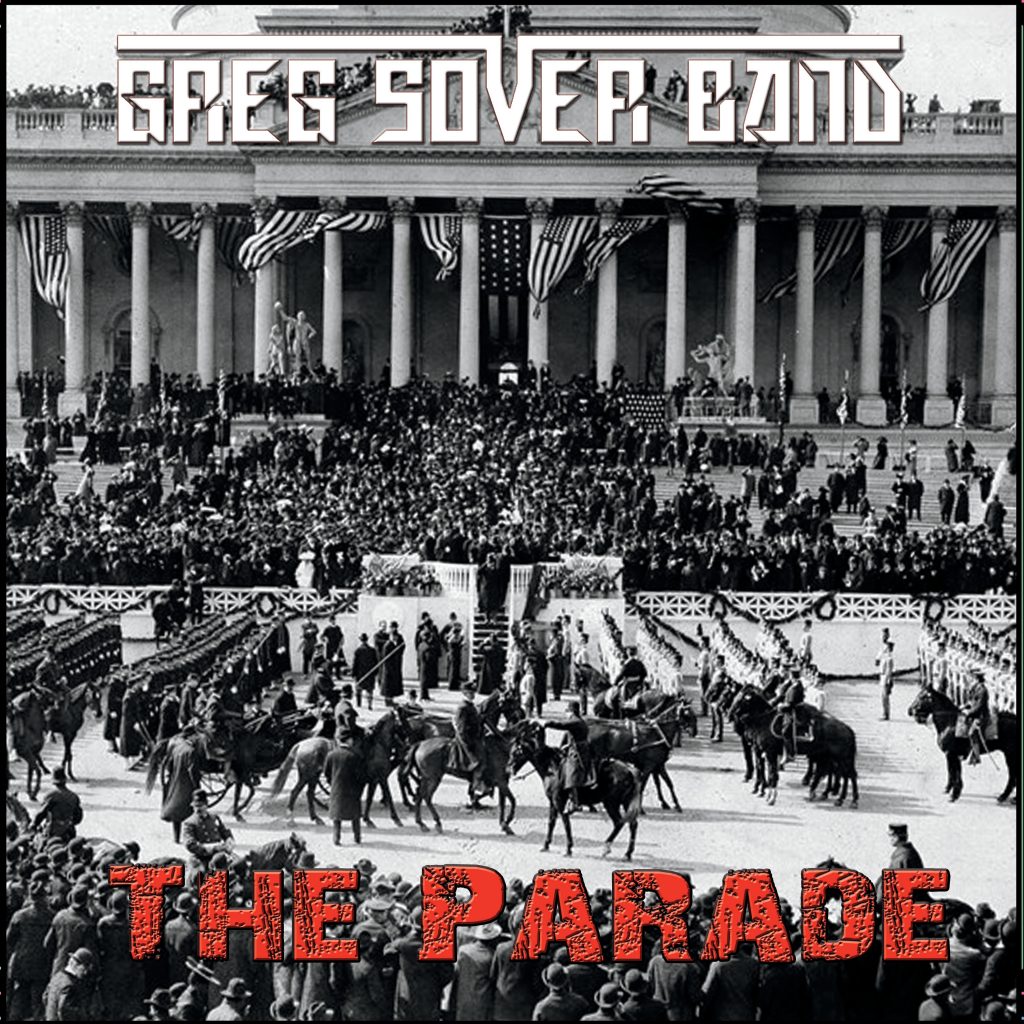 His dad's acoustic guitar, interestingly, would prepare his electric beginnings. Sover received his first guitar at the age of five and has remained a true vessel of his father's talent ever since. "My dad was always a musician," he tells me on the freezing end of Pennsylvania while I complain about 50 degrees in Florida.
"He had a guitar and I remember seeing this instrument and wondering, 'What is this?' I remember thinking about how gorgeous it looked and the sounds that were coming out of it — because my dad was a pretty good player himself. So I would say study with my dad."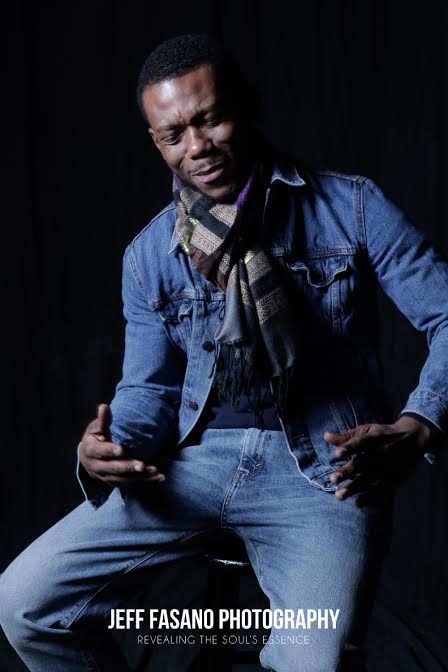 Sover found the blues around the same time he found rock and roll. Along with Jimi Hendrix, he cites Stevie Ray Vaughan, Robert Johnson, and the three kings as his major influences. "I picked up on the blues in my early teenage years; then I got deeper into blues with BB King, Albert King, and Freddie King."
Of the Philadelphia music scene and how it has shaped him, he explains that Philly might be more known for soul music or neo-soul kind of music, R&B as well. "And a lot of hip hop is going on out here," he adds. "You know, there's a little bit of us that do what I'm doing, but Philly is full of talented musicians — some of the best instrument players you probably ever hear. The Philly music scene is definitely worth checking out."
The '90s, with its guitar-driven hooks and choruses, played a huge role in molding Sover's singing and playing style. "Lenny Kravitz, of course, '90s Aerosmith," he explains. "I can't forget Nirvana, which is more grunge but still aggressive guitars."
It's a good thing he can't help but tell me he's a huge country music fan at the same time, because I wouldn't have thought to ask. We both mentioned that we stopped listening to mainstream country by 1999, to be exact, as the genre lost its traditional sound. 
It makes sense that some of his biggest influences are Dwight Yoakam and Alan Jackson. That sound may not always be readily apparent in his music. But if you dig a little deeper, listen a little closer, you find that Sover himself is a last-man-standing type in his own right. George Jones, impressed with Alan Jackson, told the singer back in 1990 to "keep it country." Not only was this wish carried out long after George Jones died, but Keepin' It Country has been Jackson's tour name for several years now. Sover, like Jackson, can branch out while preserving his roots. 
That a true blues guitarist can even acknowledge honky tonk, countrypolitan artists like Alan Jackson, George Strait, and Dwight Yoakam for the serious songwriters they are — and not just their pop airplay hits — makes clear that Sover is a songwriter's songwriter. "Oh, yes. Alan Jackson's big. The whole country sound is a big influence. Dwight Yoakam has a blues writing to me that I really dig, always this blues edge. And he had a rock thing about him, too. At the same time, it was a bit heavier. I think the '90s (artists) appreciated those who came earlier, the Willie Nelsons and the Merle Haggards."
The Parade opens with the fiery fretwork of "Wake Up" — a clarion call "waking you up from your dream to show you what it's really like." Sover places you in the shoes of a Black person in present-day America, imploring the listener to realize the toll everyday racism takes. Following "Wake Up" is an interlude (instrumental) dedicated to George Floyd. The band's take on Cream's "Politician" was released as a single in time for the primary election season.
"Well, I wanted to get more edgy on this one," he says of his current trajectory. "I wanted the guitars to be a bit louder. The other albums were a little more bluesy. But this one you definitely hear the rock influences with a lot of guitars — kind of screaming, guitar solos. I tried to add a little difference in my vocals where kind of yell everything on certain songs. So it was just more of an aggressive approach that I wanted to take on this one." 
Sover's lead vocal on "Never Going to Stop" is a radiant example of this approach. He pens a more personal touch on "Never Too Late," an acoustic tribute to his late mother. Before quarantine, there were originally going to be ten songs instead of the six. He says he loves all tracks equally, and for different reasons.
"Because I've touched on different genres a little more on this one. 'Feelin' Sumthin' shows my blues side more than anything." On that particular song, it's almost as though Hendrix's electric rock and roll influence on Sover gets funneled into his own delicious brand of swampy resonator blues.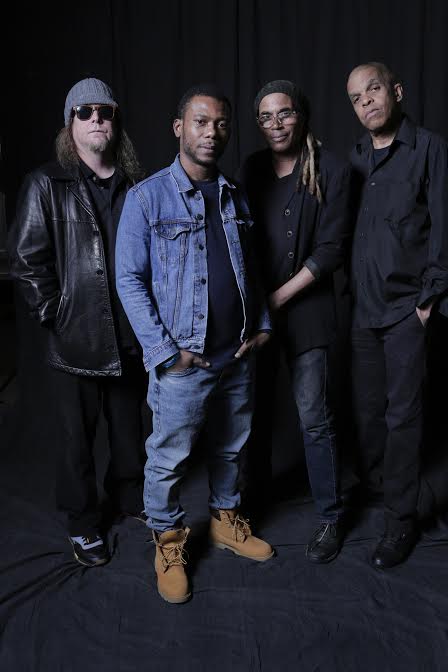 Of his bandmates, he says, "I've been with these guys about six years now. They knew each other pretty well, so I kind of just came into the picture. With the caliber of musicians they are, I felt like I needed to become better myself. I felt like I had to catch up and become a better musician myself.
"So as serious as I was taking the guitar, I took it more serious and I took the music and the writing more serious. Because I was playing with guys that were polished, you know? So you think you know, and sometimes you just don't know anything."
Recorded in the Germantown neighborhood of Philadelphia, The Parade was co-produced by Garry Lee and Mike Tarsia with Sover. He credits his environs for the EP's gritty sound. "I like to blame that rough sound on where we recorded it: it was rough; it was gritty. It was getting work done in a studio, you know?
"We recorded the album there before quarantine. So for the last two sessions we were in a studio in New Jersey called Grace." He finished his writing, laid some guitar parts down, and had the guys come in and contribute. "And then fast forward, The Parade."
The new album has been greeted with much fanfare on local and international radio stations. Sover is optimistic about a tour in support and is thankful for the livestream platform in the meantime.
"I still managed to find a way to stay busy during the pandemic. Not as busy as I would like, but we stay busy. Some famous radio stations out here allowed me to take over their Instagram, and I got to perform in front of their audience. I did a bunch of my own Facebook Live sessions as well, where I go live on my page and still engage with my audience.
"There were still some shows; the capacity was probably 20 people, but it was still good to get out there and have the people enjoy the music. It's been pretty good. My fans have been pretty generous. It's like I haven't stood still; things are still going."