Fans were already frenzied as they chanted "Greta, Greta, Greta" before the show started. By the time Greta Van Fleet hit the stage for their nearly-two hour concert, they held the energy for the night.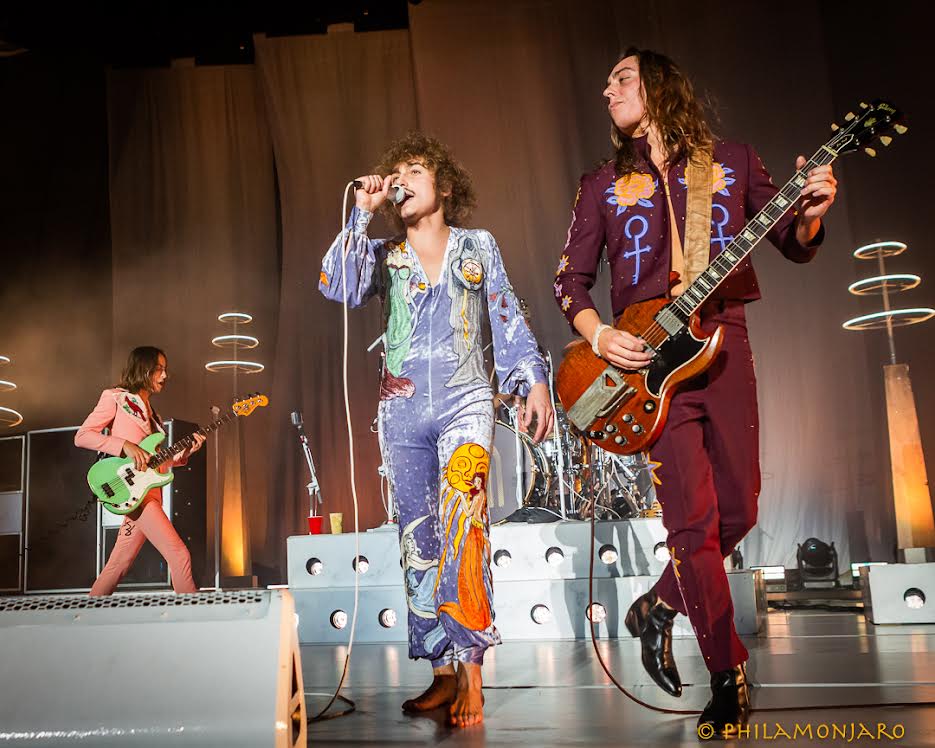 Steering the musical journey, the enthusiasm never let up at one of their few 2021 concerts. The music was matched by stadium-worthy stage production and lighting spectacle. The sparse, white stage, Tesla coil-style props, glam rock wardrobe, fog and stage prowess enticed every moment.
Now out with their April 2021 release, The Battle at Garden's Gate, GVF has lots of great new songs to draw from, and majority of this night's setlist.
The four-piece band comprised of three brothers, Josh (vocals), Jake (guitar), and Sam Kiszka (bass/keyboards) along with longtime friend Danny Wagner. And impressively talented. Meaning on all fronts: instrumental proficiency, song-writing, performance, stage presence, swagger, confidence, personality and pure engagement with the audience. Add it all up to a whole that is greater than the sum of the parts. Not to overlook such a big sound packed into this quartet.
Opening the show with the first single from The Battle at Garden's Gate, "My Way, Soon," The devil-may-care rocker electrified fans right from the first downbeat.
I've packed my bags and I've got my freedom

I've sacked the rules so I don't have to heed them

I'll bet on a chance if I've just got one

I'll throw out the plans and live with no burden
Riding the energy, they launched into their single release from Anthem of the Peaceful Army – When the Curtain Falls, next From the Fire's single Safari Song (winner of iHeartRadio Music's 2019 rock song of the year award).
Segued into Danny's drum solo. One highlighted moment he machine-gunned the high hat while fans lapped in lock-step. Never shy, Josh rallied the crowd waving them on further energizing Danny working his kit.  Then into another new song: Caravel.
Later set Sam went from electric bass to keyboards for songs "Flower Power," "Light My Love Broken Bell," and "Age of Machine." With Jake occasionally toggling over to acoustic guitar demonstrating a more intimate sound. His versatility and virtuosity shined.
Notably is Josh's vocal ability to hit, then hold high-range sustained notes. An impressive vocal range. He carries melodies that augments the quartet's sound beyond three instruments. A confident voice that harkens the composited influences of Robert Plant, Jon Anderson and Geddy Lee.
But most importantly is the music. With plenty of angular riffs, great melodies and extended solos, each song in the set held the audience. These tunes jam with mood and dynamic. Lyrically aspirational or through provoking, the songs give pause for one to ponder. Like the new song "Age of Machine," played mid-set. "God knows if you feel defeated/ You have been cheated/ You have retreated."
Chicago fans were treated to the live debut of The Barbarians, a slower, thunderous number. Jake started playing an extended guitar interlude of classical arpeggios that took a decided turn into hard rock solo, before settling into the song's defining wah-pedal guitar riff. A very mystic sound that complemented the evening's overcast weather.
The night closed on an exuberant note with a ten minute version of "Highway Tune." Yet they still left fans wanting more.
GVF embodies seventies classic and prog rock influences. While critics have questioned their authenticity, it is a tired debate and time to curb that discussion. Let's now pay attention to who in 2021. This refreshingly live act that can pen rock hits. Composing originals while grounded in the stylistic sounds that influenced them. Like many bands who preceded them.
*All images: © Phil Solomonson / Philamonjaro Studio
Full photo gallery below: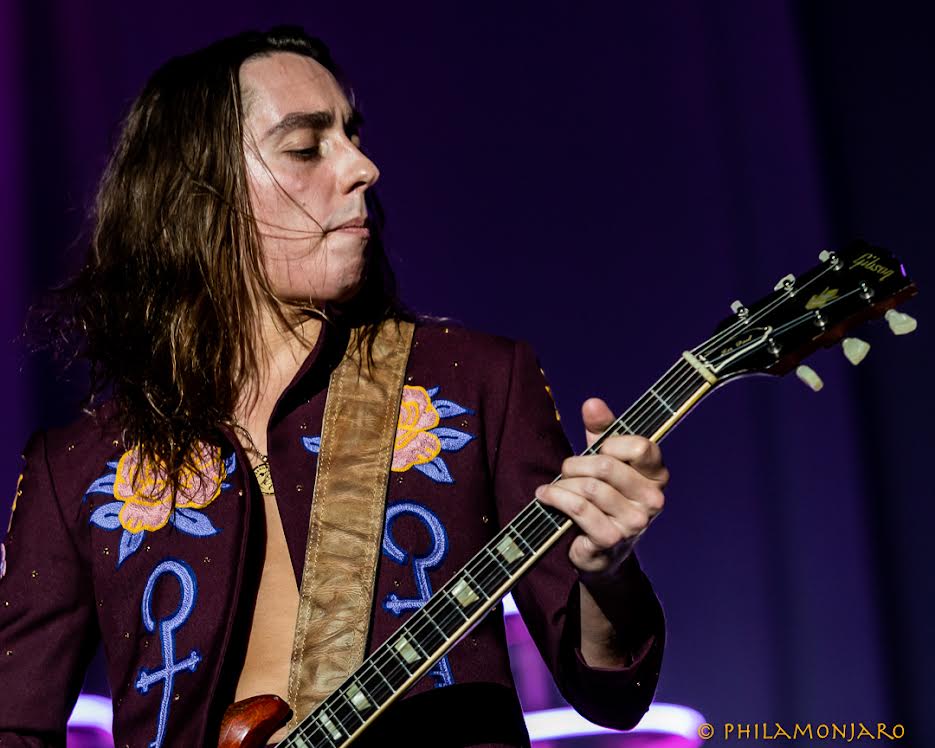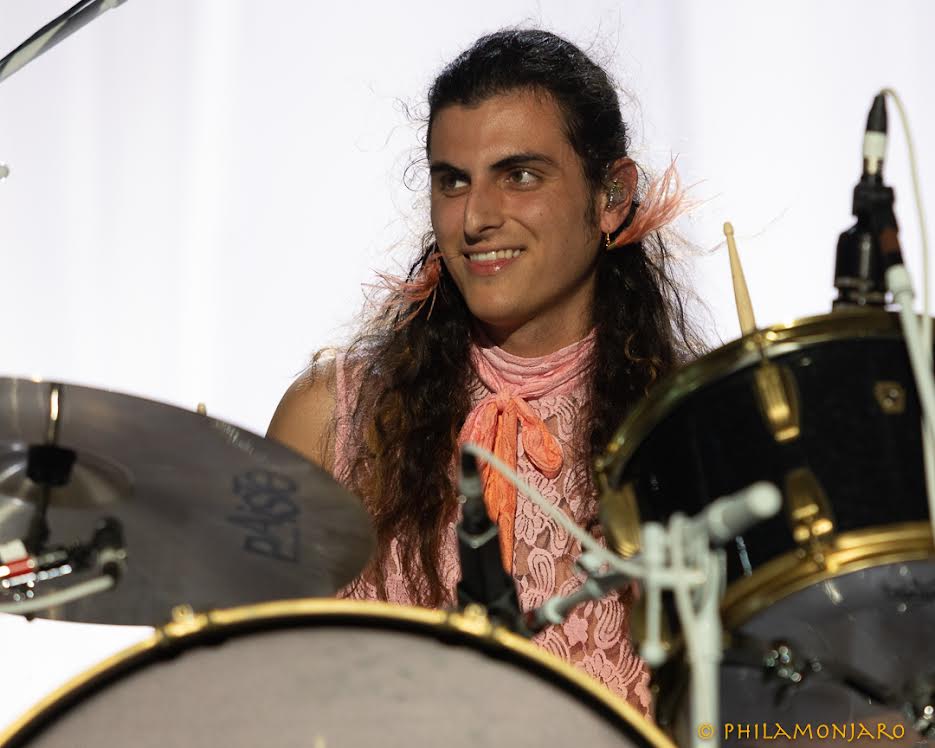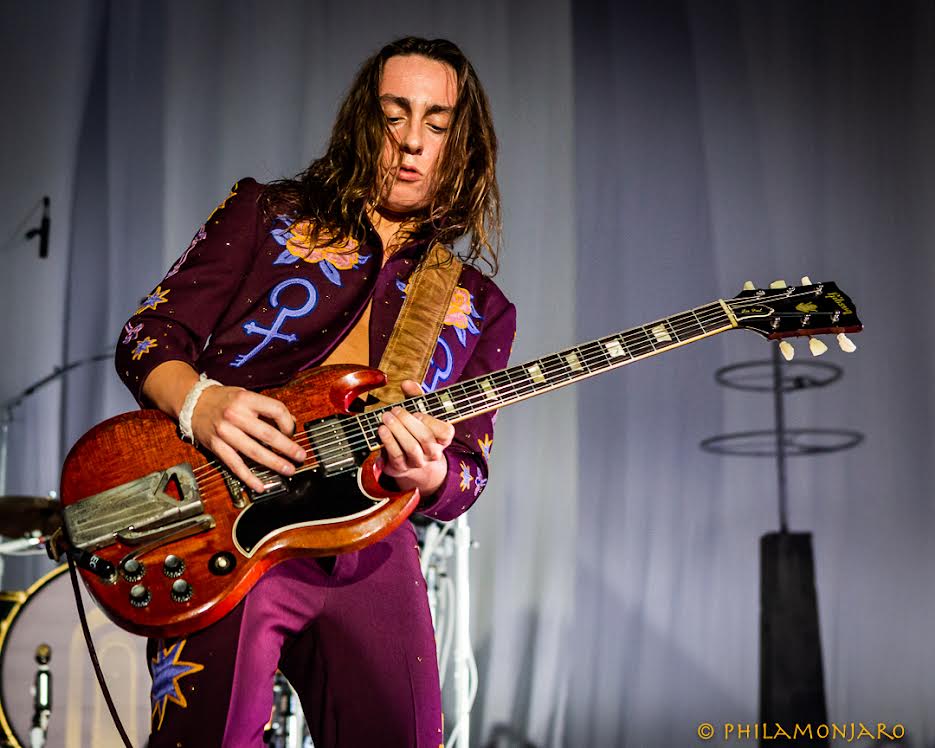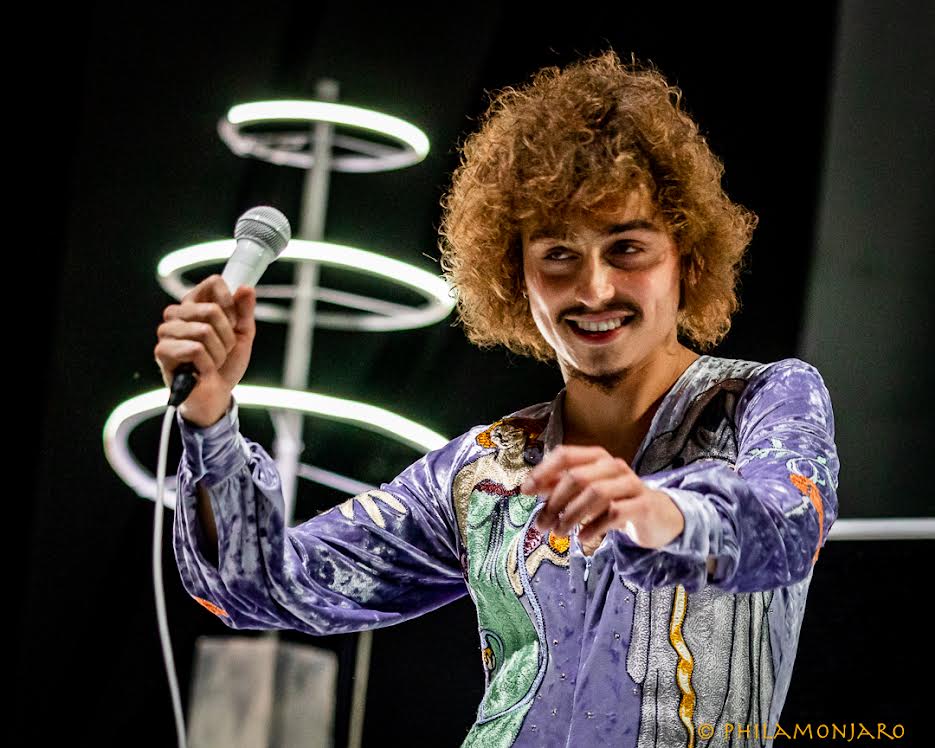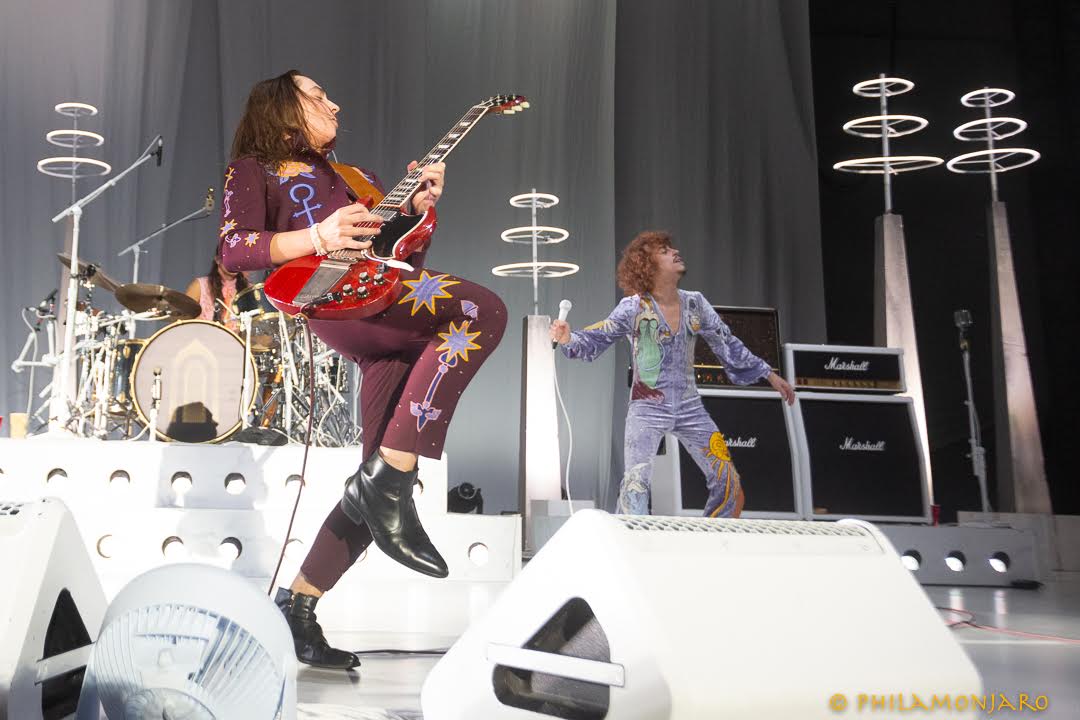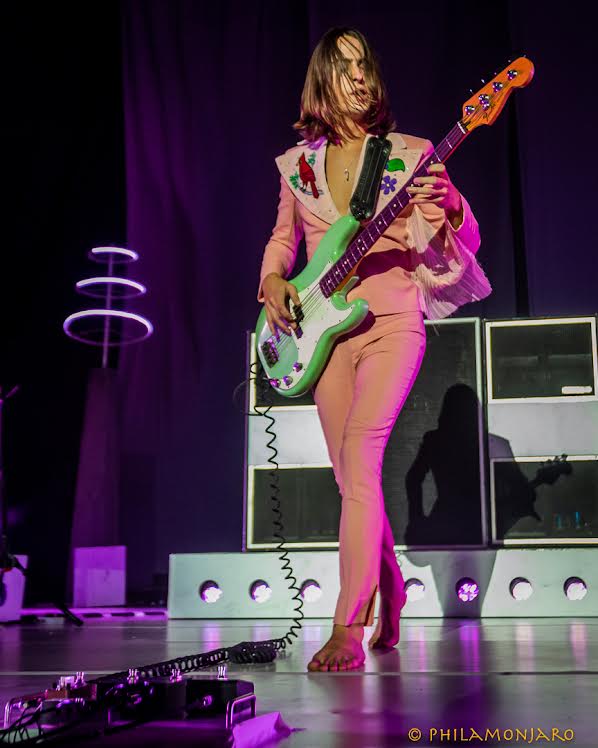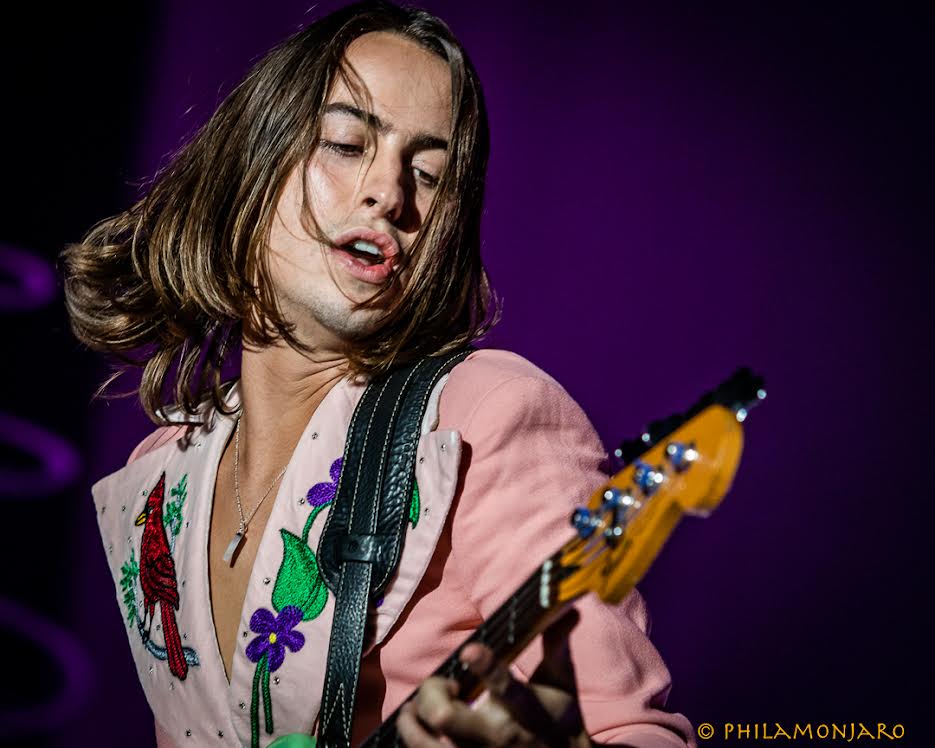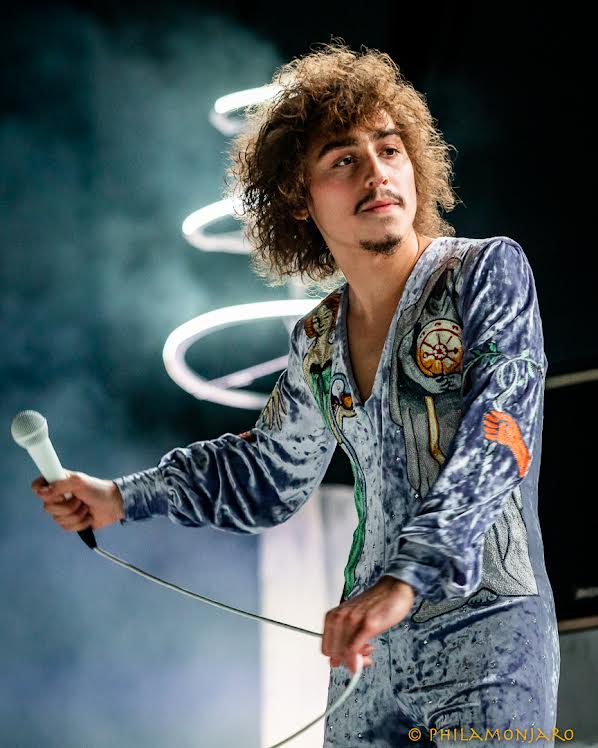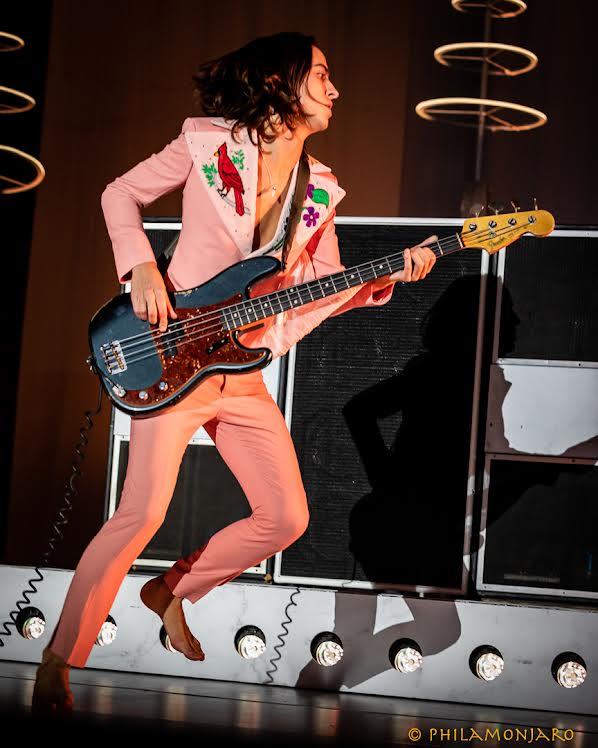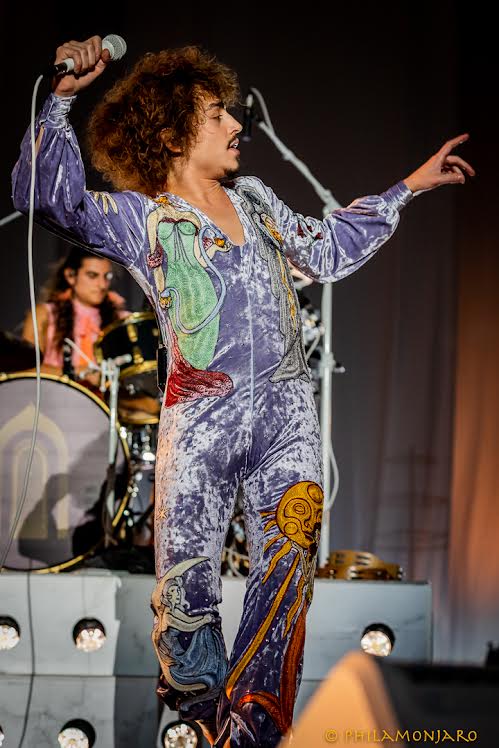 Set List:
My Way, Soon
When the Curtain Falls
Safari Song
Caravel
Trip the Light Fantastic
Flower Power
Light My Love
Broken Bells
Age of Machine
The Barbarians
The Weight of Dreams
Heat Above
Black Smoke Rising
Highway Tune