The great British singer, songwriter and guitarist Michael Chapman passed away last Friday at the age of 80. His family led the tributes: 
"It is with regret and indescribable sadness that we must tell all of his friends that Michael died earlier today at home. Please raise a glass or two to a gentleman, a musician, a husband, a force of nature, a legend and the most fully qualified survivor."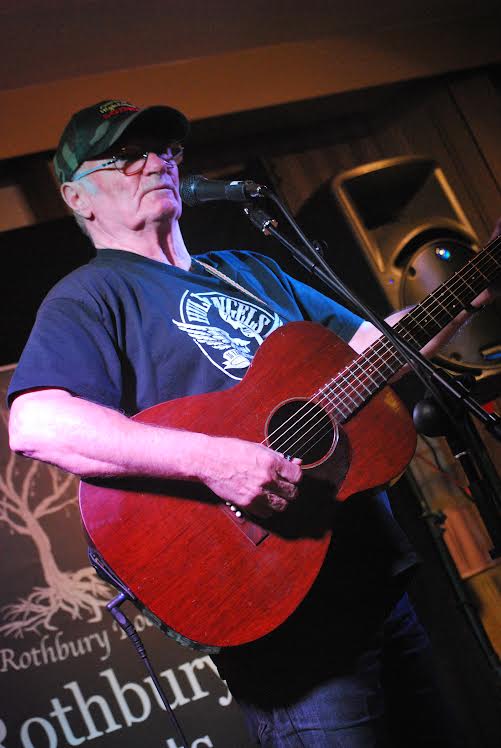 Michael contributed to and produced the iconic 2018 album, If We Dig Any Deeper It Could Get Dangerous for Americana musician Sarah McQuaid, whose forthcoming release St Buryan Sessions includes a cover of Chapman's "Rabbit Hills." This song now takes on a new meaning and poignancy for a man she calls her dear friend. In Sarah's words, "I was absolutely devastated by the news that Michael has left this world, he was a real musical mentor to me.
"I wouldn't have ever started playing electric guitar if he hadn't handed me his Ibanez Artist and said 'Play this.' My heart goes out to his wife Andru; she and Michael have both been such good friends to me. I can't express how sad it makes me to know that I won't see him again."
As a student in the late 1960s I watched Michael, the self-confessed "white blues guy," perform as often as possible around the pubs in his native West Yorkshire. I shared his love for the blues greats who had influenced him such as Big Bill Broonzy and Leadbelly. I last saw Chapman at a gig in Rothbury, Northumberland nearly 10 years ago, the septuagenarian playing with that same energy, enjoyment and enthusiasm and still attracting fans from all over the country. 
In my review I wrote, "The set opened with a medley of his train song guitar compositions, including, 'The Last Polish Breakfast,' 'Little Molly's Dream' and 'Flahey's Flag.' Chapman used his brilliant slide technique to sail effortlessly across the strings, complemented by intricate finger picking, his thumb providing a deep, steady bass. Somehow Michael also added innovative riffs and solos, producing tone which put the audience in a trance, the subtleties in the notes and the spaces in between giving the listener time to reflect upon the music. Not surprisingly, John Fahey is right in your head, but so is Kelly Joe Phelps and Mississippi John Hurt; above all Michael Chapman is unique."
As Charles Shaar Murray explains, Chapman's music grows from, "The gritty solidity of the blues, from fields to factories, from Delta electric slide to chugging overdriven funky electric, deeply rooted in struggle, sensuality and hard work." 
Chapman was the consummate storyteller and a superb lyricist. In "Just Another Story," a song about a truck stop waitress, he comes up with the immortal line, " With her ponytail and pickup truck, she's high on her heels but down on her luck." 
One of my favorite Chapman stories was his reminiscence of writing "The Mallard" on a cold, wet platform at York station and his wry reflection on how "It's the glamour that gets you down!" Well, his existence may not have always seemed glamorous to him but it is a glorious one for those who were privileged to see and hear one of the best English guitarists, singers and songwriters of his generation.
A frequent encore for Michael was "La Madrugada," a haunting, echoing, spellbound instrumental inspired by visits to churches in northern Italy and Spain, usually followed by his confession to the audience, "I played to God in case there is one!"
Michael Chapman 1/24/1941- 9/10/2021 – RIP
Days pass so slowly
In the valley of my time
The trees sway so gently
There is something on my mind
Like a fly that buzzes 'round
There's nothing I can do
I guess it's just
The memory of you
From Michael's stunning anthem to loss and regret, "In The Valley."