Tyron Benoit — Marine, actor, guitarist, keyboardist, accordion player, singer, and songwriter— will release his debut album, Waitin' On Friday, on January 14, 2022. 
The album was produced by Donald Markowitz, and features guitarist Shane Theriot (Hall and Oates, Neville Brothers, Willie Nelson), drummer Doug Belote (Zachary Richard, Maria Muldaur, Jerry Douglas), keyboardist David Torkanowsky (Rickie Lee Jones, Sonny Landreth, Bobby Rush), and bassist Kevin Scott (Bernard Purdie, Eddie Roberts, Nate Wood).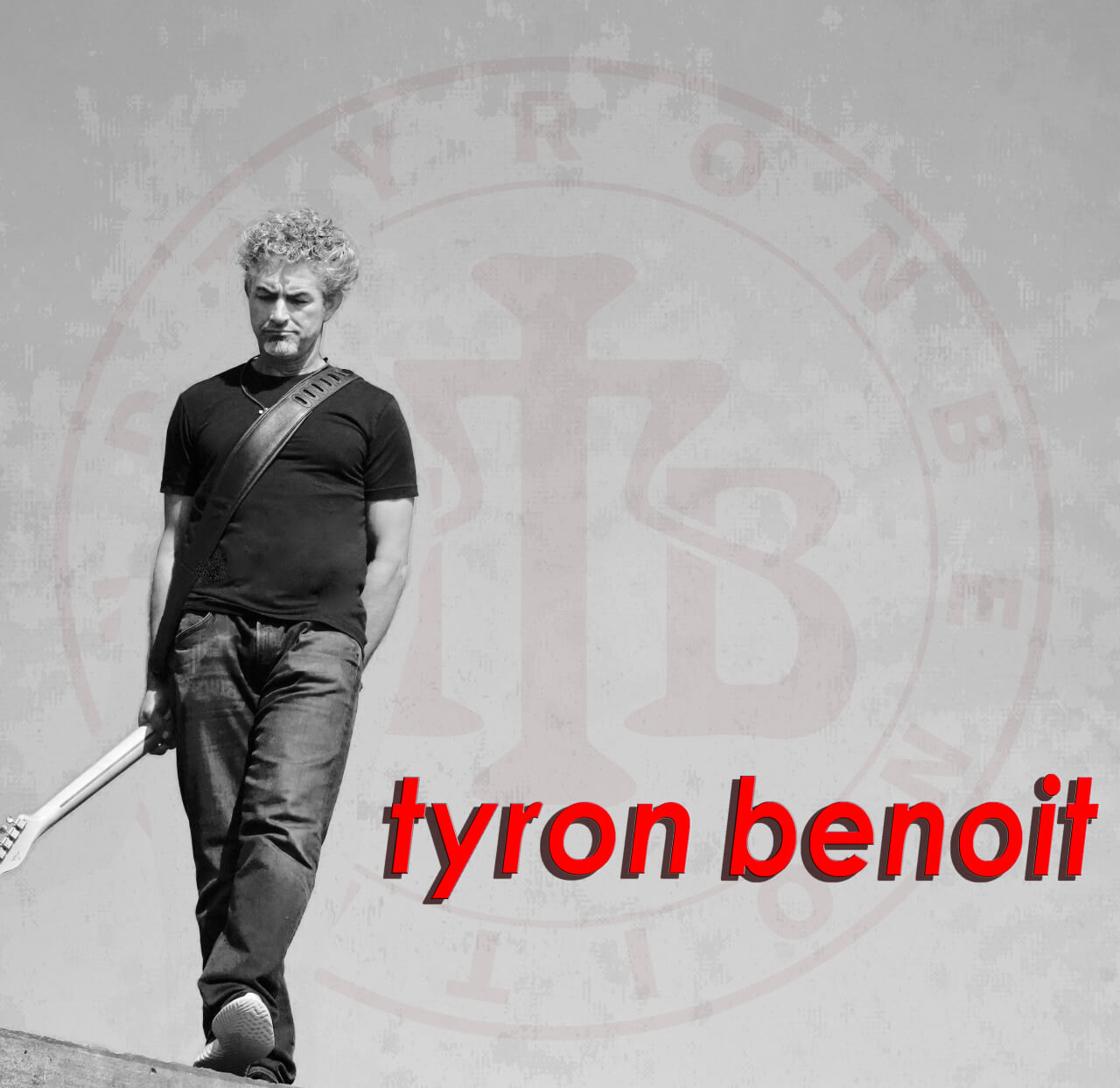 On Friday, November 19, Benoit will be releasing a 4-song EP containing "Just Like Heaven," "Keep it Together," "One More Tequila," and the video we're premiering today, "Bayouside."
"Bayouside" was a song born out of necessity, and brought to life by a great team!

We were playing in Bay St Louis, for Cruising the Coast. I was playing the accordion, some zydeco music, at the time, and the place was packed, everybody dancing, having a blast….and this lady came up to the stage and said, in a beautiful southern Mississippi accent, "Hey, you got anything we can line-dance to?" I was stumped. I thought to myself, she just called me out, I don't have one stinking line-dance song.

Being a songwriter, I don't really play cover tunes, so I had nothing I could pull out of a hat that would cover the request. It haunted me for about a month…until I was actually back in Biloxi, Mississippi, at a hotel swimming pool with my family, sitting poolside, and suddenly the accordion melody of that song just started ringing in my ears like it was playing on a radio! I jumped up like my pool-chair was on fire! Everybody there thought I was losing my mind! I was scrambling to find my phone! I grabbed it and was running to find somewhere where it was quiet! There were people drinking and partying, the poolside DJ had it cranking, bartenders yelling drink orders, and I am running to find a quiet space!! Funny! I ended up at the bottom of the hotel stairwell, near the emergency exit door. Nobody down here! I plugged my headphones in and pulled up my trusty 'Garageband for iPhone' app, and hit record. I stayed down there singing the accordion melody to that song until I was sure that I had it recorded and/or memorized, in case I lost my phone!!

A few days later, after we returned home, I remember waking up early, grabbing some coffee, a pen, and my notebook I always write in, and boom…it just immediately appeared.

When it came time to shoot the video, the first thing I mentioned to Jason Villamarette, Director, Fire On The Bayou Productions, was we need a line-dance!  His reaction, " … a what?"  I told him the story of the song, and said, "I don't know who, or how, or what, but we cannot shoot this without the dance. It was written for a line-dance. There is no song without the dance!" Tall order, and I didn't even know where to start! Jason did! He contacted his long-time friend, Danielle Scheib, SublimeLight Studios, who after hearing the song decided to take on the daunting task, and just like that the song appeared, boom!…a line-dance!!!! Hand in glove!  She knocked it out of the park!

I hope one day I get to see that nice lady from Bay St. Louis again, and thank her for calling me out!….and play her the song she inspired, just so "they got something to line-dance to!"  Bases covered!
Tyron Benoit hails from Houma, Louisiana where music and culture are plentiful. The singer, songwriter, and multi-instrumentalist had other touring obligations before focusing on a career change — one of the first was a combat tour as a US Marine in Desert Storm. Serving the country put distance between Tyron and a career in show business, but once he returned home he headed to New York City to study acting. It was in his small West Village apartment where the idea of playing music would become part of his journey.
Throughout life, music was always relevant in the Benoit home, but it wasn't until Tyron moved to New York that he began writing and playing songs over a speakerphone with his brother Tate, who was living in Colorado. The two wrote a set of originals and Tyron eventually moved to Colorado to join Tate. The pair began playing mountain towns, becoming a hometown favorite, performing regularly at Herman's Hideaway. It wasn't long until Tyron on guitar, Tate on bass, and a revolving door of drummers named themselves Too Fish and headed out on the road, playing blues and rock clubs throughout the Midwest.
Tyron recalls, "I remember my first record I ever owned, it was a Ray Charles record. I must have been around 10 to 12 yrs old. Even when sharing a record player with three other brothers, or when the player finally broke, I remember just holding on to it, or hiding it, like it was a piece of treasure. Little did I know how valuable it really was in terms of musical influence. I wouldn't realize that till much later in life, but looking back, it never left me, holding on to that record even when I couldn't play it. Ray Charles is still one of my all-time favorites.
"Growing up, around the house, I remember hearing a lot of classic country: George Jones, Hank Williams (Sr. and Jr.), Merle Haggard, Waylon Jennings, Ernest Tubb. Going to my grandpa's house is where I think the Cajun and Folk influences came from. He was a fantastic fiddle and harmonica player. But when we left the house, it was 'Get the Led Out!' (Led Zeppelin), Toto and Steely Dan. Everybody was into Classic Rock and it was good!"
In 2003 Benoit returned to Louisiana and moved to New Orleans. He began playing keyboards and guitar with local bands and jamming everywhere that they would let him sit in. "When I moved back to New Orleans I really started to branch out musically, still fueled by that searching," he says. "I put myself in situations where I knew I was going to learn or grow from it. I was super thirsty for exploring beyond the boundaries of what we had been playing on the road. I started playing with many other musicians, and bands: reggae, funk, rock, whatever and wherever I could grab a bite of something, I was trying to get a taste. I even had the opportunity to lead a band for Big Chief Monk Boudreaux which was one of the highlights of this musical journey. He is a true legend, and for my short tenure, I felt like I was now a part of New Orleans musical history."
For those along the Gulf Coast, starting today, Rouse's, the Gulf Coast's largest independent supermarket chain, will launch their new 2021 Holiday campaign for TV and radio featuring Benoit's original song, "Feels Like Home."