Sugaray Rayford returns with In Too Deep, the follow up to his 2020 Grammy® nominated Somebody Save Me, an album which also earned Rayford two major Blues Music Awards for B.B. King Entertainer and Soul Blues Male Artist of the Year.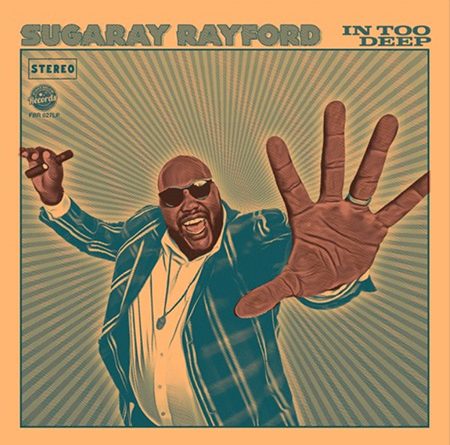 Combining classic soul melodies with funky R&B grooves, raw blues power and mashed up with modern sensibilities, the album takes on issues, such as PTSD, civil rights and social justice. With vibrantly detailed arrangements tailored to showcase Rayford's deft portrayals and interpretations, In Too Deep is a poignant album that seeks to inspire and uplift.
Premiering today is Sugaray's "Gonna Lift You Up," a song of encouragement and perseverance in the face of struggle, with a slight Jackson 5 flavor, Gospel underpinnings and punchy horns.
He sings over a steady stride: "Outta breath/ Outta luck/ The mountain's steep/ And you feel stuck/ Don't be broken-hearted/ The world is just in flux/ Keep on movin'/ Don't ever give up/ Gonna Lift You Up."
Of the song, Sugaray tells ABS: 
 Well, as you know, the world is a little over 24 months of just sorrow, pain, death, suspicion, and lies. We just wanted to write something to lift up peoples spirits and to let them know that there are still good people, good times, and joy left in this world!

So the song is prophetic, the title is deliberate: gonna lift you up out of all this quagmire.
*Feature image credit: Allison Morgan