Dualtone Records released Live From Blueberry Hill, a new album that documents the famous run of hundreds of shows that the late Chuck Berry — the American music icon Bob Dylan called "the Shakespeare of rock and roll" — performed on the Duck Room stage in the famed St. Louis venue.
Taken from performances recorded between July 2005 and January 2006, Live From Blueberry Hill finds Berry in rare form, putting in masterful performances of classics that have long been enshrined in the rock and roll canon — "Roll Over Beethoven," "Sweet Little Sixteen," "Johnny B. Goode" — while beaming with pride at his own towering legacy.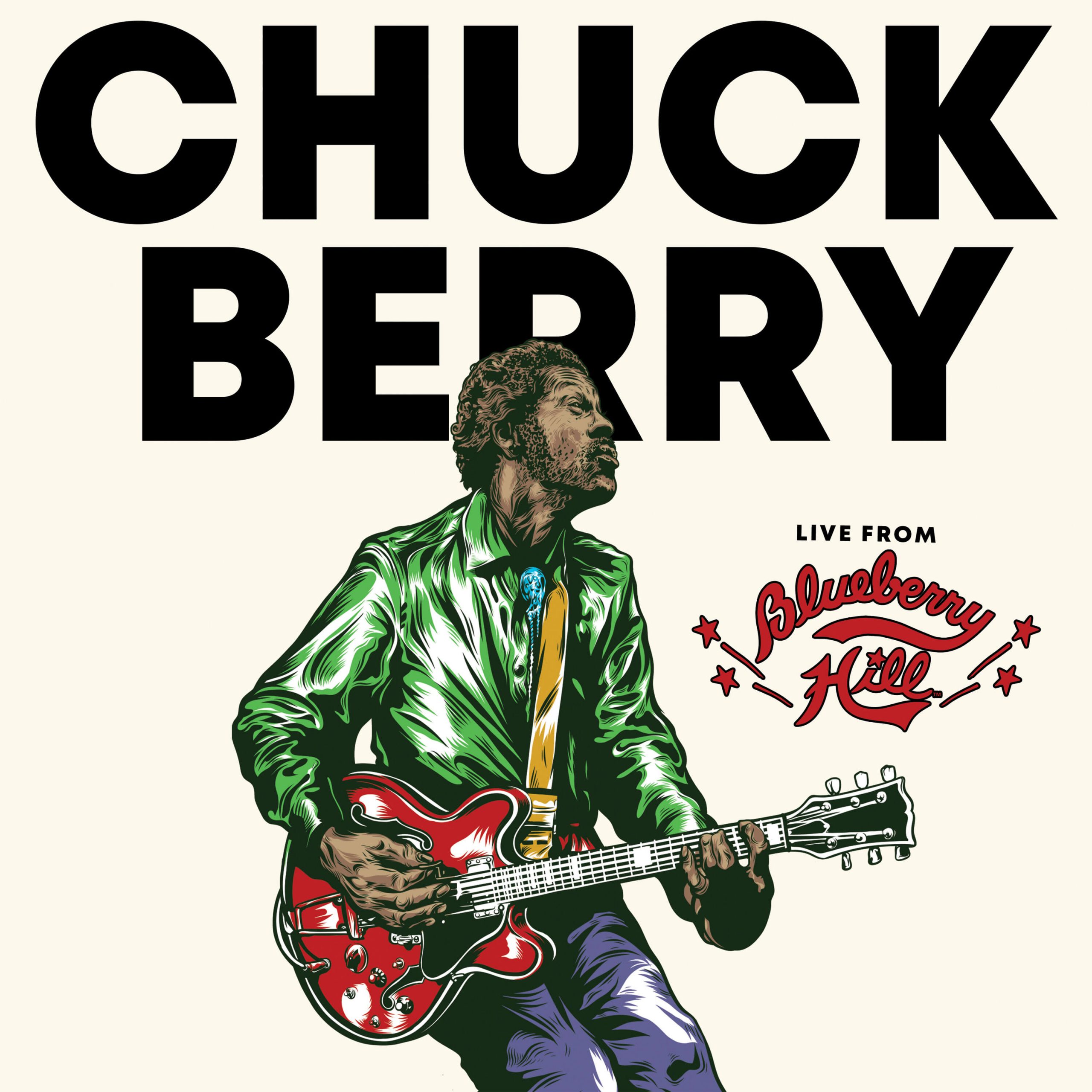 With his Blueberry Hill Band — daughter Ingrid Berry on harmonica, son Charles Berry, Jr. on guitar, bassist and band leader Jimmy Marsala, pianist Robert Lohr, and drummer Keith Robinson — in tow, Chuck's Duck Room performances offered raucous, freewheeling spins on classics that are now permanently woven into the fabric of modern music. Such a rare opportunity meant that music fans of all stripes — including artists like The Band's Robbie Robertson, Motorhead's Lemmy, Lorde, and Nelly — came from around the world to witness the godfather of rock and roll savoring his own talents and giving it his all in every set.
Berry was the first member inducted into the Rock and Roll Hall of Fame, a member of the Blues Hall of Fame, Songwriters Hall of Fame, a recipient of a Grammy Lifetime Achievement Award and a Kennedy Center Honor. His seminal song "Johnny B. Goode" was included on the Voyager Gold Record and sent into space as an example of one of mankind's finest musical achievements.
Live From Blueberry Hill follows his final studio album Chuck, announced on his 90th birthday and released in 2017.
Read a St. Louis Post-Dispatch feature on Live From Blueberry Hill, where Chuck's son Charles Berry Jr. discusses playing in his father's band, Chuck's determination to put on an excellent show every night, and the process of digging into the archives to put the album together.
*Feature image courtesy of Shore Fire Media