Opening in select theaters and on-demand February 11, 2022, Greenwich Entertainment presents Ronnie's, a definitive and intimate documentary directed by Oliver Murray that chronicles the life and times of saxophonist Ronnie Scott and his world-famous London jazz club.
Featuring previously unseen and unheard performances by some of the most iconic figures in musical history — including Ella Fitzgerald, Miles Davis, Jimi Hendrix, Nina Simone, Dizzy Gillespie, Thelonious Monk, Chet Baker, Van Morrison, Sarah Vaughan, Roland Kirk and so many more — the film paints a touching portrait of a man and venue that became a vital thoroughfare in the global music scene.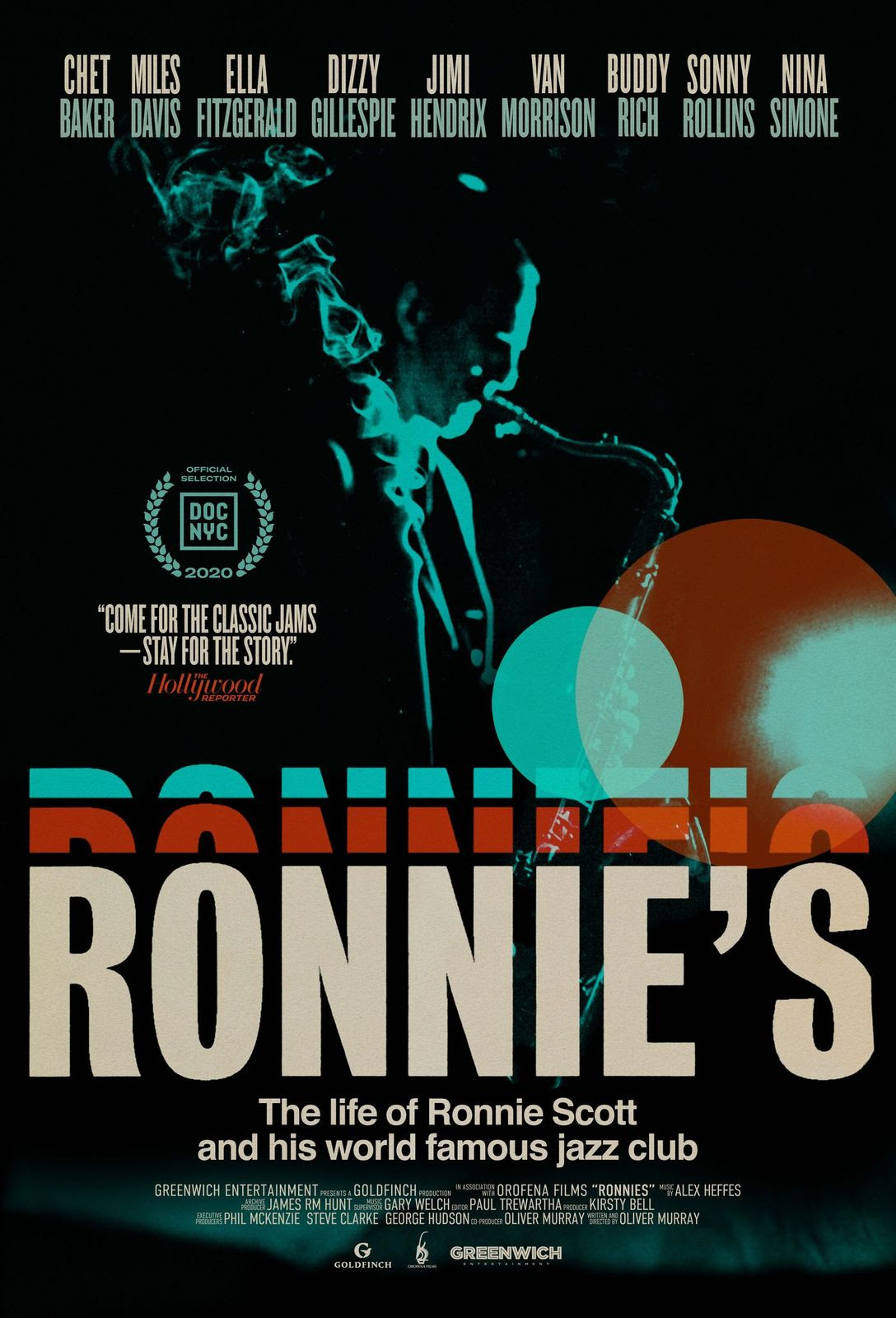 Ronnie Scott founded his namesake club alongside business partner Pete King in 1959, setting up Ronnie Scott's Jazz Club in London's bohemian Soho neighborhood. Scott, part of a trailblazing generation of British musicians who worshipped at the altar of Charlie Parker and a highly accomplished saxophonist himself, opened the club in order to provide a home to contemporaries who sought to play the modern and forward-thinking music that was thriving in New York's post-war music scene.
On the back of stellar and adventurous bookings — Miles Davis, Chet Baker, Nina Simone, and a veritable who's who of musical legends — Ronnie Scott's Jazz Club quickly became the most famous music venue in all of London. Ronnie Scott, the man, was just as beloved. From the great and famous who frequented his club, to the many down-at-heel musicians who turned to him for a break, Ronnie was universally known for his warm demeanor and generous spirit.
However, Ronnie was as complex and colourful as the music played on his stage. In private he battled depression, and when he died in 1996 at age 69, it left the jazz community bereft of a singular figure.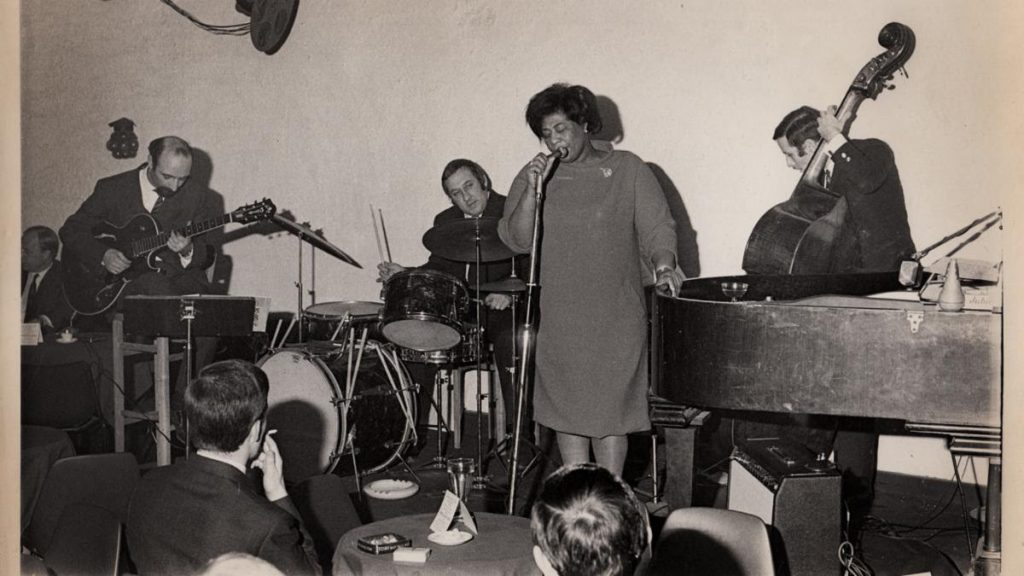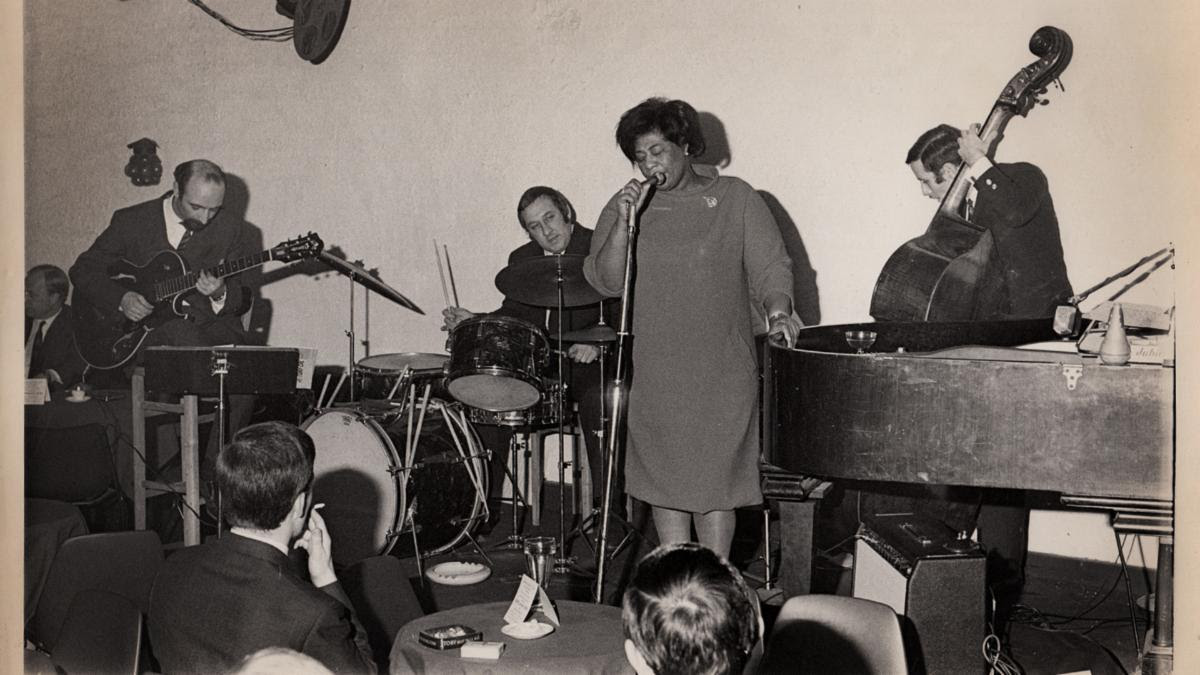 Says director Oliver Murray: 
To music fans all over the world, Ronnie Scott's Jazz Club is a temple built to witness and honour musical excellence. This film is a celebration of the men and women who dreamt of building such a place and in doing so changed the landscape of live music across the world forever.

My hope is that the film offers a look at the truest, most honest version of Ronnie. This is Ronnie telling his story in his own words. It's a tale of great achievement and wonderful music but also a deep-seated struggle with a traumatic illness – it was unknown to everyone except those closest to him that Ronnie suffered terribly from depression. Art has always been about taking your emotions and expressing them in your work, and music was Ronnie's medicine for his trauma.